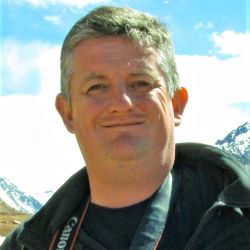 Guest writer: Keith Fender


On 31 May, Danish Crown Prince Frederik officially opened the first section of 250km/h high-speed line in Denmark between the suburbs of Copenhagen and Ringsted to the south west – free public services on the new line operated later that day.
Initially, the 60km long line will not be used as a truly high-speed line. No operator in Denmark has trains capable of operation at 250km/h and an interim signaling system, installed by national infrastructure manager Banedanmark, will limit traffic to 180km/h until ERTMS is in use.
The new line has cost €1.6 billion, mostly funded by the Danish government (98 per cent) with the EU, via its TEN-T Programme, contributing the remaining two per cent.
More capacity and faster journeys
Successive Danish governments have set the political goal of cutting travel time across the country whilst also reducing carbon emissions. They have aimed to achieve this, in part, by investing in major rail infrastructure projects including large-scale electrification and the introduction of ERTMS with ETCS Level 2 signalling.
Funding for these projects has been provided via a number of different sources, controlled by central government. The DKr28.5 billion (£3.3 billion) Togfonden DK (Train fund Denmark) infrastructure package, announced in 2013, established by government using tax revenue from Denmark's oil and gas industry, was originally envisaged as sufficient to fund nationwide electrification plus several new and improved lines.
Reductions in oil prices (and consequent tax revenue reductions) have led to the fund and its plans being scaled back. As a consequence, the new Copenhagen to Ringsted line, ETCS deployment and other works in connection with the new Fehmarnbelt Fixed Link tunnels (connecting Denmark to Germany under the Baltic Sea) are being funded separately.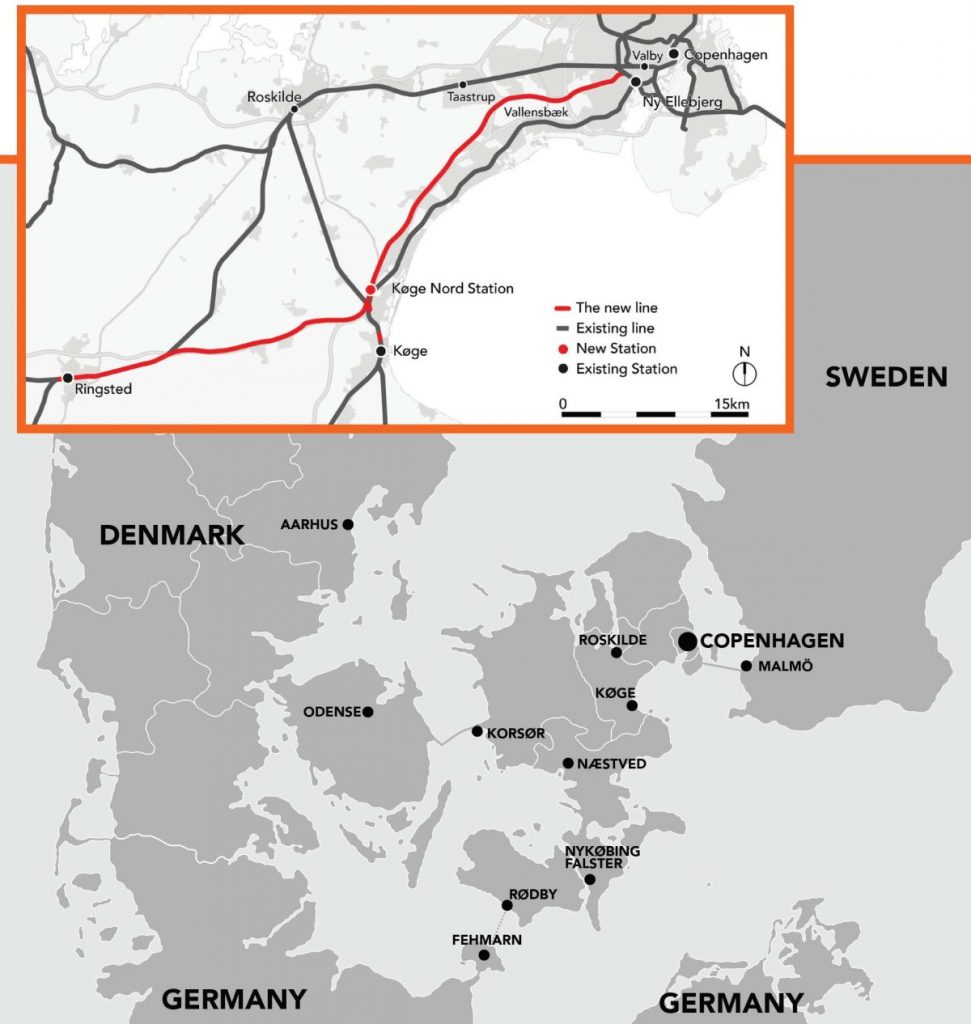 Planning for the new line
Danish rail infrastructure manager Banedanmark is a governmental body under the Ministry of Transport, Building and Housing and acts as the national rail infrastructure manager, although some regional lines have other owners. Banedanmark is responsible for main-line electrification, installation of the ETCS signalling system and has led the construction of the high-speed line from Copenhagen to Ringsted.
The main purpose of the 60km long high-speed line is to increase capacity for east-west domestic services from Copenhagen to Odense and, beyond, to towns and cities in Jutland. Before the new line opened, all main line services to western Denmark, plus those heading south to Germany, used the existing Copenhagen to Ringsted line, which is saturated at peak times as the section in the Copenhagen suburbs is just double track.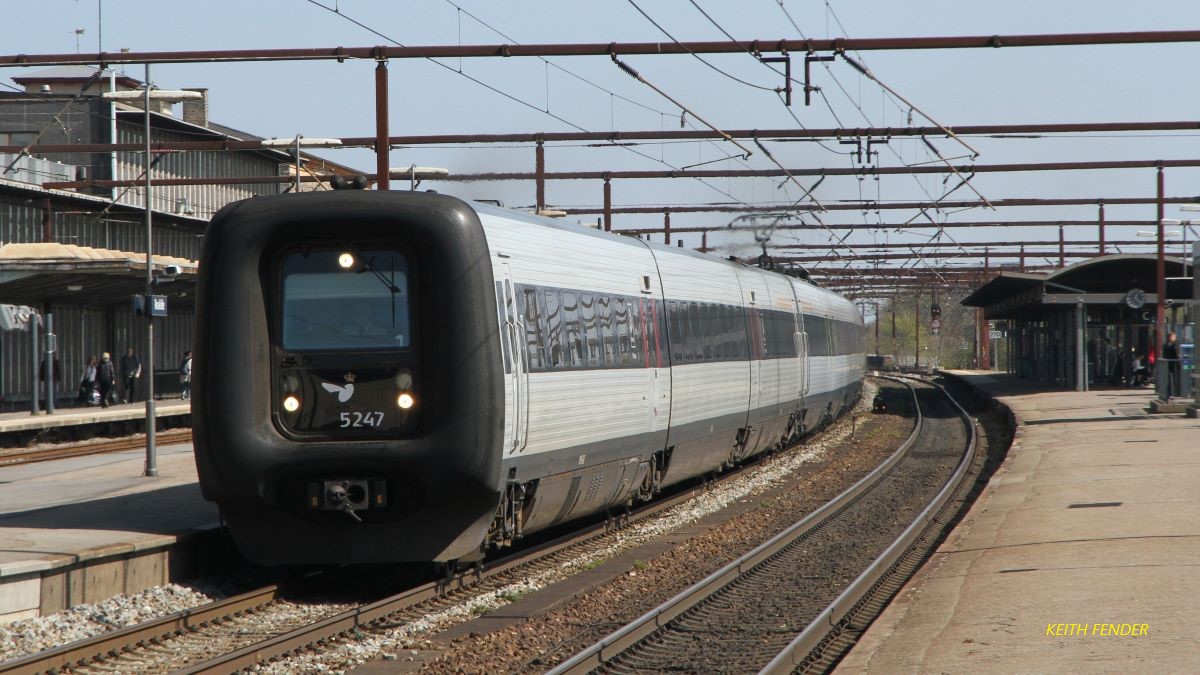 The existing major junction station at Roskilde (where lines south to Nykøbing Falster and the Rødby – Puttgarden train ferry to Germany, plus those southwest to Ringsted and Odense, diverge) is already operating at maximum capacity at busy times with frequent passenger services (mostly domestic) sharing the route with freight services connecting, not only Copenhagen, but also Sweden and Norway, with Germany and the rest of Europe. The new line provides additional capacity and a diversionary route in the event that the classic line is closed.
Looking forward, the new Copenhagen to Ringsted line is the first part of new rail infrastructure that will connect Copenhagen with the new international undersea tunnels under the Fehmarnbelt, which, when complete in around a decade, will substantially reduce journey times between Danish cities and those in Germany.
The new 18km long Fehmarnbelt fixed link, which is currently expected to be completed in 2028, will be built using prefabricated immersed concrete sections. These will comprise a double track electrified railway plus a four-lane motorway.
In 2028, travel time between Copenhagen and Hamburg will be approximately 2.5 hours by through electric train. That is almost half of the current travel time on a route that, today, has to include either the Rødby to Puttgarden train ferry across Fehmarnbelt or a much longer land route in both Germany and Denmark.
Banedanmark's separate Ringsted – Fehmarn (Rødby) project will also upgrade the line from Ringsted to Rødby Færge to serve the new tunnel. Once complete, the line will be electrified and rebuilt for 200km/h operation with ETCS Level 2 signalling. The upgrade will be carried out in stages, commencing with the section between Ringsted and Nykøbing Falster by 2023 and with the last stage from Nykøbing Falster to Rødby Færge completed before the opening of the Fehmarnbelt Link.
The high-speed line project had been under discussion since the early 1990s, with multiple options considered, and was finally approved on 26 May 2010 when the Danish Parliament passed the Construction Act. The project was planned and developed by the former Danish Traffic Authority and, in 2010, handed over to Banedanmark which established a separate Copenhagen-Ringsted project business unit to deliver the new high-speed line.
Between 2010 and 2013. preparatory works, including utility relocation, archaeological surveys and site access routes, were undertaken.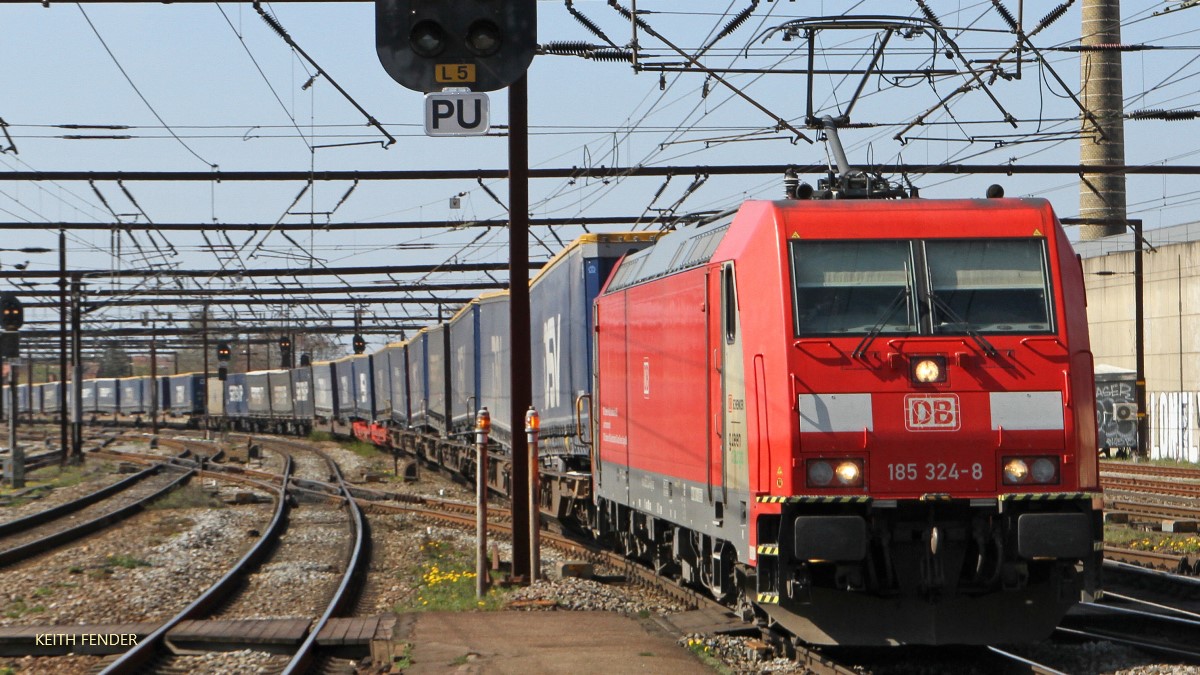 The new line
The new electrified double-track line has been built entirely to the south of the existing Copenhagen to Ringsted (via Valby and Roskilde) line and uses a different route between Copenhagen main station and Ny Ellebjerg. This creates capacity on the classic route via Valby, where the mainline is double track all the way to Taastrup in the western suburbs of the city. The other pair of tracks paralleling the classic route are electrified at 1.65kV DC and reserved for S-Tog (suburban train) use.
The new line has reduced the overall Copenhagen to Ringsted distance by just over a kilometre to 61.7km. When operating at full design speed, it will also significantly reduce journey times.
Full scale construction began in 2013 and was completed on time by early 2017. From Copenhagen, the new line starts at Ny Ellebjerg on the existing secondary line to Køge but at a lower level, forming a junction with the line from Copenhagen Kastrup Airport (and Sweden).
The line is built using conventional ballasted track and electrified at 25kV AC, which is used for all mainline electrification in Denmark. Tracklaying began in late October 2016 and was completed in the beginning of February 2017. From April 2017, the completed railway line was electrified and signalling was installed.
A joint venture of Atkins, Vössing, EKJ and Sweco delivered the DKr200 million (£27 million) railway technical contract for Banedanmark. As part of this, Banedanmark developed a new design for high-speed track switches in conjunction with BWG/Vossloh to provide greater comfort for passengers.In response to Banedanmark's requirements, Atkins completed all designs and as-built documentation for the railway in one integrated 3D-model, so as to prevent any physical conflicts and facilitate the work of all contractors.
The new line has few major structures, most of those which have been built are to enable it to pass under or over the motorways that the new line has largely been built alongside. The line initially follows the M21 motorway before crossing a major motorway junction on a bridge and then heading southwest to Køge, running some distance west of the E20 motorway and largely parallel with it all the way from Mosede to Ringsted.
During construction, a temporary section of motorway was built to enable railway construction where the line crossed the M21 motorway south of Copenhagen – the resulting 800 metres of diverted motorway enabled Banedanmark's contractors to work without any disturbance, from June 2014 to September 2015, whilst they constructed the tunnel the new railway uses to pass under the motorway.
Banedanmark estimates that this approach reduced overall construction time by 18 months and minimised disruption to road users during the period. Once the tunnel and track bed were complete, the motorway was reinstated in its original place above the new railway.
Where the new line crosses one of Denmark's busiest motorway junctions at Vallensbæk, a 512-metre-long railway bridge has been built across the junction, with the work being done in 2014-2016. Although it spans the entire junction, the motorway was only partly closed (once in each direction) for two weekends whilst the bridge steelwork was lifted into place.
New stations
The only brand-new station is at Køge Nord, which is a park and ride station on the northern fringe of the town of Køge. In addition, a new S-Tog/Copenhagen Metro interchange station has been provided at Ny Ellebjerg, where the existing station has been rebuilt and expanded to serve the new line.
Køge Nord, which is designed as a park and ride station on the northern edge of the coastal town of Køge, has been built where the existing Copenhagen – Køge S-Tog line runs parallel to the new line and just north of the recently electrified Roskilde to Køge / Næstved secondary line, to which a connection has been built via a flying junction just south of Køge Nord. Electrification of this line between Køge Nord and Næstved has recently been completed, allowing electric trains using the new line to serve Næstved.
A new pedestrian bridge was built at Køge Nord station. 225 metres long, it turned out to be one of the project's most complex construction tasks. It spans both the motorway and two railway lines (the new one and the S-Tog route). The engineers responsible for actually building it were working to a design that had been selected at the planning stage.
The key issue was to find an engineering solution for the ribbed roof in the slight curves of the bridge which both complied with the aesthetic appearance in the design brief but also would protect pedestrians in torrential rain (not uncommon as Køge is only a few kms from the Baltic).
Detailed design work was only completed in Spring 2017 and the sections of the bridge were lifted into place between November 2017 and August 2018. It was completed in May 2019.
Commissioning and initial operations
Commissioning work began in August 2018 when the overhead power supply was switched on and test running began to prove the line at its design speed. As it is the country's first high-speed line, a new national rail speed record was set during the high-speed test trials, which took place from 22 October to 7 December. The new speed record is 255.6km/h set by a Eurosprinter loco from Hector Rail.
In late 2017, Banedanmark issued revised plans delaying the implementation of the nationwide ERTMS level 2, baseline 3 deployment by seven years from 2023 to 2030. The reasons for this change were largely rolling stock driven – problems obtaining and fitting onboard equipment to much of the DSB legacy, long-distance DMU fleet (IC3 and IC4 trains) was a key reason for the change. Some other DSB and Arriva fleets are being/have been equipped more quickly.
Danish national passenger operator DSB currently has 26 Vectron electric locomotives, capable of 200km/h running, on order from Siemens and due to be delivered from 2021. It is also is tendering for at least 100 new EMUs for delivery in the early 2020s. All the new trains will be ERTMS equipped.
The interim signalling system is based on a track vacancy detection system from Siemens and uses conventional line block signals/ATC. The 60km line is divided into five block sections with reversible signalling.
Under the temporary signalling system, the maximum speed is limited to 180km/h, which allows five trains per hour in each direction. Implementation of this system led to the new opening date of 31 May 2019 (instead of 9 December 2018 as originally planned).
All the necessary ERTMS hardware for ETCS Level 2 operation is installed on the new line but will not be used to replace the temporary ATC system until sufficient trains equipped with it are available.
Operation
From June, only one or two trains an hour are using the new line, but traffic will increase progressively with more trains by the December timetable. The majority of these passenger trains will be diesel-powered in the first few years, for the simple reason that Danish national operator DSB has not yet obtained new fleets of electric trains. The line is designed to be used by any TSI compliant passenger or freight train, potentially enabling existing German or Swedish multi-voltage ICE or X2000 trains and Traxx/ Vectron locos to use the line.
Perhaps uniquely in Europe, Banedanmark will charge the same track access charges on the new line as on the existing route.
The new line is designed for mixed traffic, although freight will not use it until 2021 at the earliest. Maximum axle loading for the new line is 25 tonnes, however this is higher than the existing lines at each end, which each have a 22.5 tonne maximum. Passing loops capable of handling Danish standard 835-metre-long freight trains have been built at Lellinge, three kilometres east of Køge Nord station, to allow passenger trains to overtake freight.
Banedanmark, with contractors, are currently completing the new high-speed line's connections with the existing railway at both Ringsted, where a flat junction is now planned, and Vigerslev in the suburbs of Copenhagen, where a flyover enables trains from Sweden towards the classic line (via Roskilde) to cross the new line without pathing conflicts.
Future plans
Banedanmark expects that traffic will grow over the first few years. Its full potential is likely to be realised from the mid-2020s, by which time ETCS deployment will be very widespread and DSB will have replaced many of its older diesel trains with new electric ones.
Freight use of the new line (almost all of which is now electrically powered) will probably start from 2021. From 2030, the Ringsted – Fehmarn (upgraded) line, plus the opening of the Fehmarn Belt link and completion of the ETCS rollout, will lead to much more traffic, significantly reducing journey times to towns and cities south of Copenhagen as well as to Hamburg and other German cities.
Banedanmark began work to upgrade the line west from Ringsted in March 2019 as far as the Great Belt (Storebælt) crossing at Korsør. The upgrade will be completed in two stages; 2019-2020 and 2022-2024. The line is heavily used and currently suffers from temporary speed restrictions in several places where infrastructure renewal is required.
Two further sections of new high-speed lines are proposed, but not yet funded, west of Ringsted – a 35km stretch of the line to Odense on the island of Funen and 24km south of Aarhus on Jutland. Both will be constructed for at least 200 kph.
---
Thanks to Banedanmark for helping to prepare this article.