HM Government's Transport Decarbonisation Plan has much to commend it. No diesel or petrol cars and vans are to be sold after 2030, HGVs are to be zero-emission by 2040, public transport and active travel is to be encouraged and better planning will avoid new developments only being accessible by car.
As far as rail is concerned, the plan requires a net-zero carbon railway by 2050, with diesel-only trains removed by 2040. To achieve this, there is to be an ambitious programme of electrification guided by Network Rail's Traction Network Decarbonisation Strategy (TDNS) and supported by the use of hydrogen and battery traction, with existing diesels cleaned up before they are withdrawn. Yet, whilst the case for rail electrification seems to be recognised, it remains to be seen if there will be a commitment to a large-scale rolling electrification programme.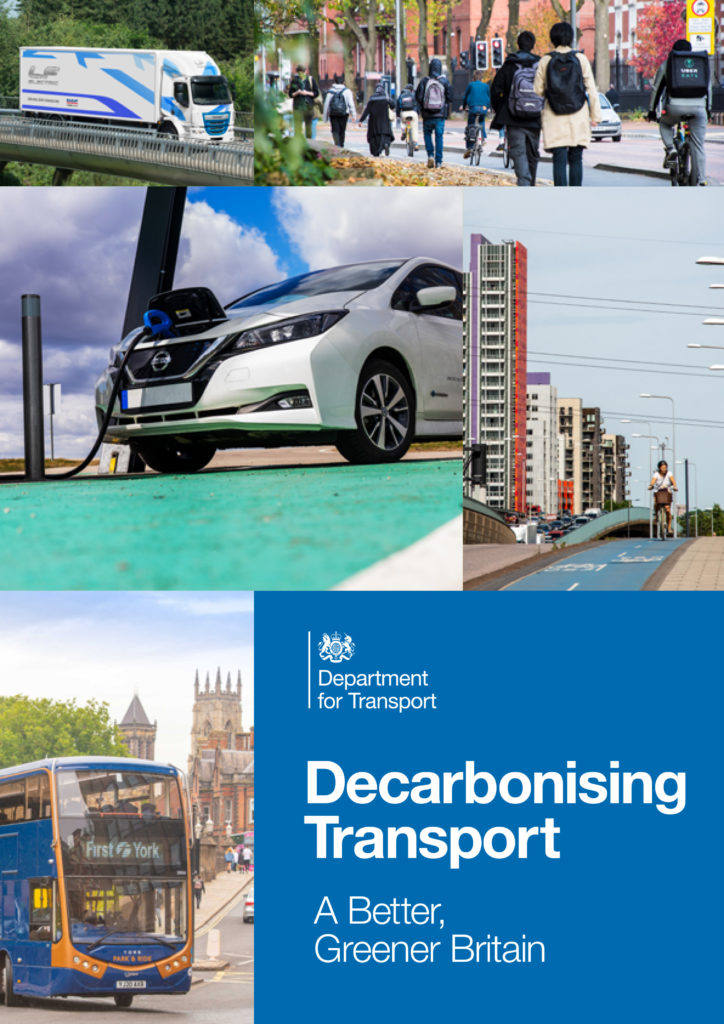 Whilst electrification is a costly investment, so is the billions of pounds needed for electric road vehicle infrastructure. Furthermore, rail electrification is a profitable investment as electric trains are cheaper to buy and operate, as well as being more powerful. This both attracts additional traffic and increases rail capacity. In this way it makes the railway of the future both environmentally and financially sustainable.
Yet the financial benefits of electrification do not seem to be recognised. The Public Accounts Committee's recent report 'Overview of the English rail system' noted that electrification is essential for railway decarbonisation but comes at a significant cost. Both this report and the Transport Decarbonisation Plan make no mention of electrification's savings which, according to TDNS, generally give it a positive business case.
This is of concern as it indicates that HM Government – and in particular the Treasury – does not fully appreciate that electrification is an investment that offers value for money.
The plan's aim to encourage public transport will be supported by the Very Light Rail (VLR) National Innovation Centre that is being built at Dudley. We explain how VLR is being engineered to provide a whole-system solution to make light rail affordable for Britain's smaller cities, with the first system to be introduced in Coventry in 2025.
Yet the plan does not consider modal shift to rail for long distance journeys and so does not recognise the conclusion of the Government Climate Change Committee's 'Net Zero' report that decarbonising transport requires behavioural changes such as taking fewer flights.
Between Central Scotland and London, twice as many passengers fly, rather than travel by train. If decarbonisation is the aim, this cannot be acceptable in the future when HS2 and other enhancements could provide a three-hour journey time. Yet rail can only accept such additional traffic if it has the capacity provided by HS2, as Clive Kessell reports. Yet it seems that the future of HS2's eastern leg to Leeds – and the significant additional capacity on the Midland and East Coast main lines that it would provide – is in doubt.
Also, on the subject of HS2, Mark Phillips reports how work is progressing where it crosses the East West Rail route.
A much smaller project is reopening the 14-mile single-track Okehampton line which offers significant local benefits, as does the programme to enhance Bristol Temple Meads Station, helping to regenerate this area of the city. Collin Carr reports on the challenges of both these projects. As stations get busier there is increasing focus on Station Information and Surveillance Systems. Paul Darlington describes how these utilise the latest digital technology.
Finding diesel traction for a growing rail freight business is problematic. One solution is repowering the 40-year-old Class 56 locomotives to produce a 'new' Class 69. We describe why and how this was done. Although locomotives don't often haul passenger coaches on today's railway, Caledonian Sleeper and TransPennine Express have bucked the trend for multiple units by acquiring coaches from Spanish train builder CAF, as we describe.
Serious train accidents are now rare events, though, when they do occur, concerns are often expressed about the crashworthiness of older rolling stock. Yet our feature shows how coaches with monocoque construction – introduced in the late 1960s – have saved many lives since then. The risks of cracks in coaches are considered by David Crawley who explains that they are everywhere, how to identify which cracks matter and what to do about them. Another risk is that of poor wheel/rail adhesion. We explain how this can be reduced by novel rail head cleaning and dependable speed measurement in our latest report on the industry's Adhesion Research Group.
Peter Stanton reflects on the 'Evolution and Revolution: Railway Depots Today' seminar which considered adapting old depots for current rolling stock and legislation. Easing Covid restrictions allowed the Railway Challenge to be held for real this year. Malcolm Dobell, one of the event's judges, describes the event and explains how it supports the development of young engineers to the extent that it one of the most rewarding things in his 50+ year career. Both these events are examples of the way that IMechE's Railway Division supports the industry.
Finally, all at Rail Media were saddened to learn of the passing of our writer David Bickell who made a significant contribution to railway signalling and wrote many in-depth features for Rail Engineer. Our thoughts are with his family.