Clive Kessell offers his educated, if controversial, opinion on track blockades and whether the current system offers customers value for money.
The daily press releases issued by Network Rail and the Train Companies always make for interesting reading. The Williams-Shapps report's plan to create a new company called Great British Railways (GBR) has as its stated objective to 'Put Customers First', an admirable intention. Much press comment has emerged since the announcement, most of it positive, but with an element of questioning as to what it all means.
Putting customers first embraces a whole myriad of services including ticketing, fares policy, dealing with complaints, information provision and suchlike, but above all it must mean the reliability and regularity of the train service on offer. The greatest satisfaction will come from having made a journey that runs to time, is comfortable, has the right on-board facilities and arrives successfully at the intended destination.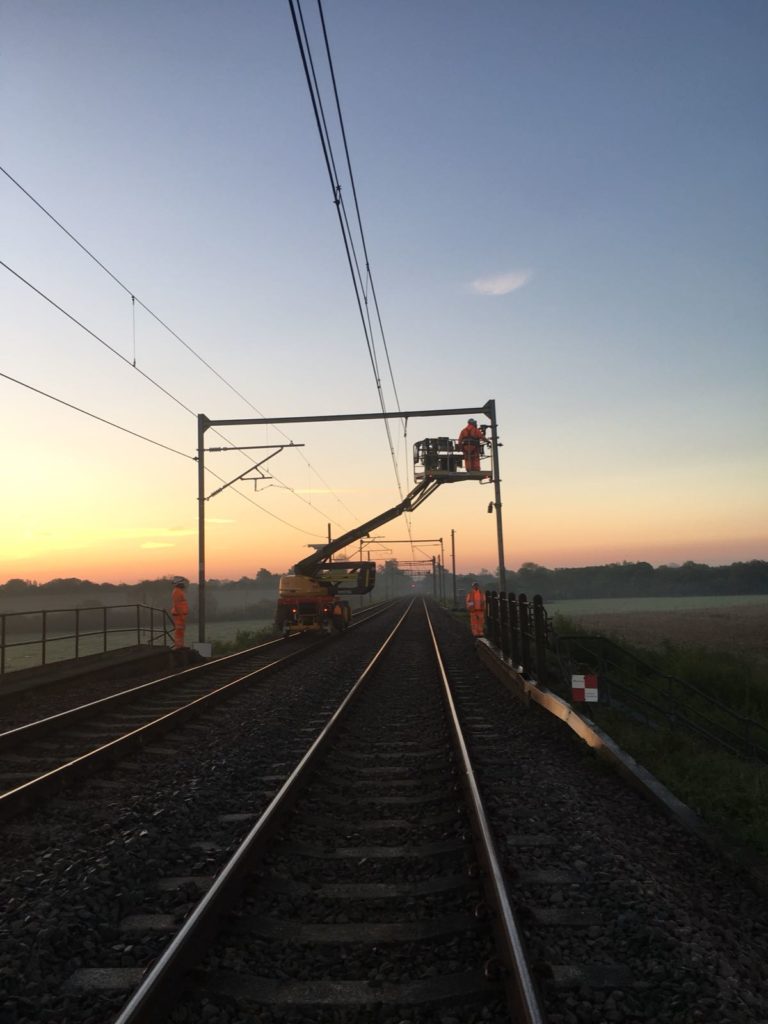 The daily press reports constantly read of projects that are going to transform the passenger experience on a section of line by using the most up to date technology, but always at the end is the statement that says, 'unfortunately it will mean closing the line for a period of time, with travellers having to use buses while trains cannot run'. Is this really putting customers first?
The blockade mentality
It is important to question how this blockade mentality has come about and compare it with how projects used to be carried out in times past. Much of the work described in these projects is nothing more than routine renewals and maintenance. There are occasions when a disruptive possession is necessary and that has always been the case.
A major re-signalling over an extended area, a bridge renewal, or a junction re-modelling are examples where a form of blockade is necessary. However, nowadays it seems that a total closure is needed for even the most routine of work and often for a lengthy period. It would seem that the default position is to request a line closure without full consideration of how the work might be carried out with trains continuing to run.
Blockade examples
Some recent examples of late are: (i) The Cambrian Line from Shrewsbury to Machynlleth needed the height of a bridge to be raised near Machynlleth which required a six week possession. Bus substitution took place all the way from Shrewsbury to Machynlleth with seriously extended journey times. Surely buses were only needed from Caersus to Machynlleth thus permitting a train service to Welshpool and Newtown to be maintained.; (ii) the recent closure of the Cambrian Coast line while Barmouth Bridge is being rebuilt (this obviously required a closure of the line over the bridge but was it necessary to run buses all the way from Pwllheli to Machynlleth?); (iii) the closure of the Arun Valley line from Arundel to Three Bridges and Dorking from the 14-22 August leaving the towns of Crawley and Horsham without a train service; (iv) the construction of Brent Cross station on the Midland Main Line, which saw no trains running between Luton and St Pancras between the 28-31 August; and (v) a recent major remodelling of the track layout in Bristol which certainly warranted periods of total closure, but resulted in an unnecessarily prolonged lack of train service between Bath and Bristol.
More total closures are being planned, including a total closure of the Brighton Main Line, south of Three Bridges, for a nine-day period, programmed for February; and the Woking-Portsmouth line, which will be affected by a total closure between Guildford and Petersfield from 12-20 February.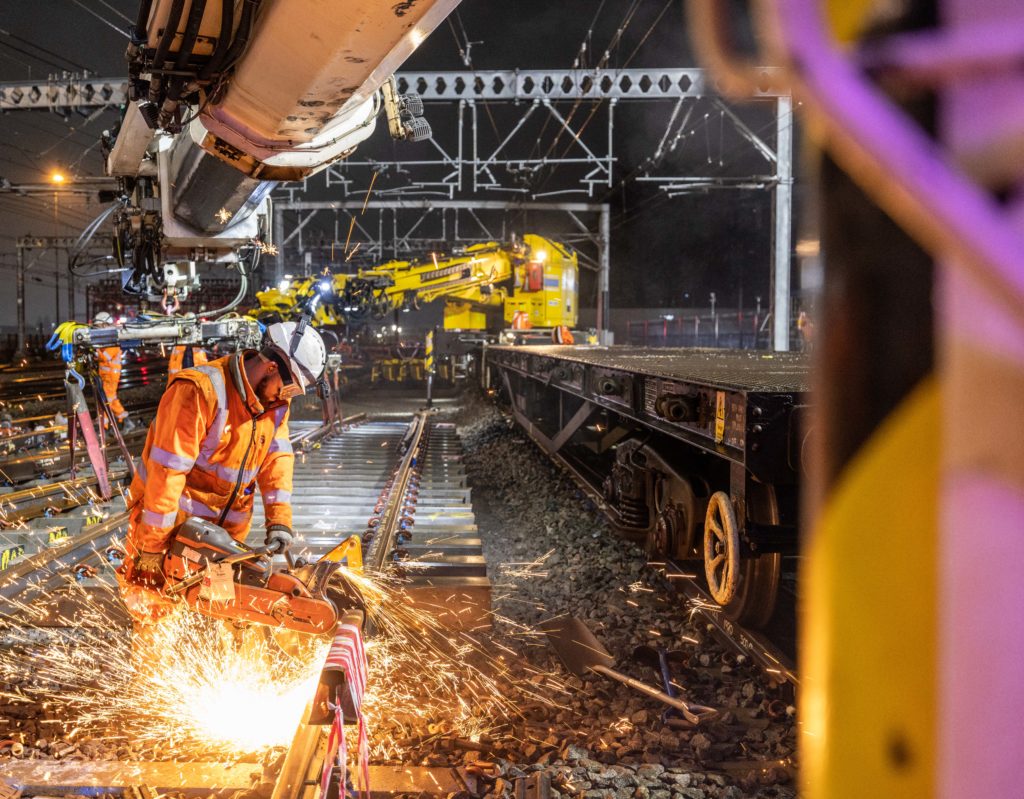 Regular occurrence
Hardly a week goes by without some new blockades being announced, the standard phrasing being "we regret the inconvenience being caused but passengers will experience a more reliable journey when the work is completed". This is probably 'good news' press-speak and cannot always be justified. Even platform revamping and resurfacing can cause major inconvenience or a whole line to be shut. In Scotland, work to improve the platforms at Drumry will mean passengers travelling eastwards must go to the next station (Drumchapel) and catch the next train back from 23 January until 4 April. After that, in the westbound direction, passengers must go to Singer station and get the next train back from 4 April until 12 June.
This mentality is not confined to Network Rail. The Bank branch of the London Underground Northern Line is closed from the 15 January for 17 weeks while the new platform at Bank station is brought into use. This line serves the city business area of London and will inconvenience millions of people. Similar new platforms commissioned at Angel and London Bridge did not require this length of time, so why is Bank different?
Putting such proposals to a Regional General Manager 30-40 years ago would have been met with a degree of incredulity and could well have been a career-shortening move.
The supposed reasoning
So how has this situation come about and is it all necessary? The main reasons are cost and time. Having a 'big bang' approach can certainly shorten the time for work to be completed and make the most of available resources. However, is it always necessary to shut everything to achieve this? What is the financial impact on ticket revenue if passengers are put off from travelling by rail if bus substitution is required for part of the journey? And what are the costs associated with bus substitution? No doubt the bus companies are rubbing their hands with glee.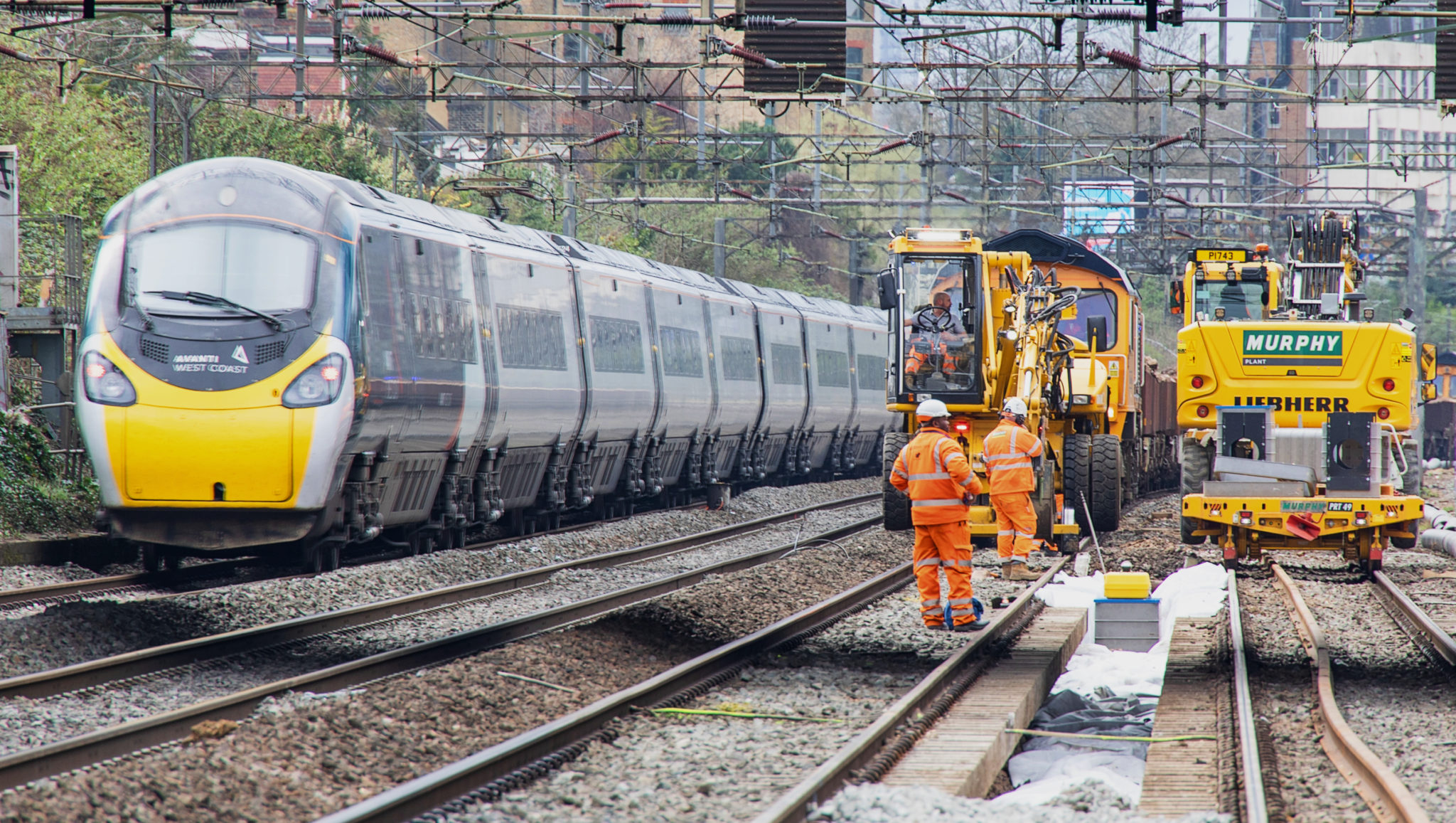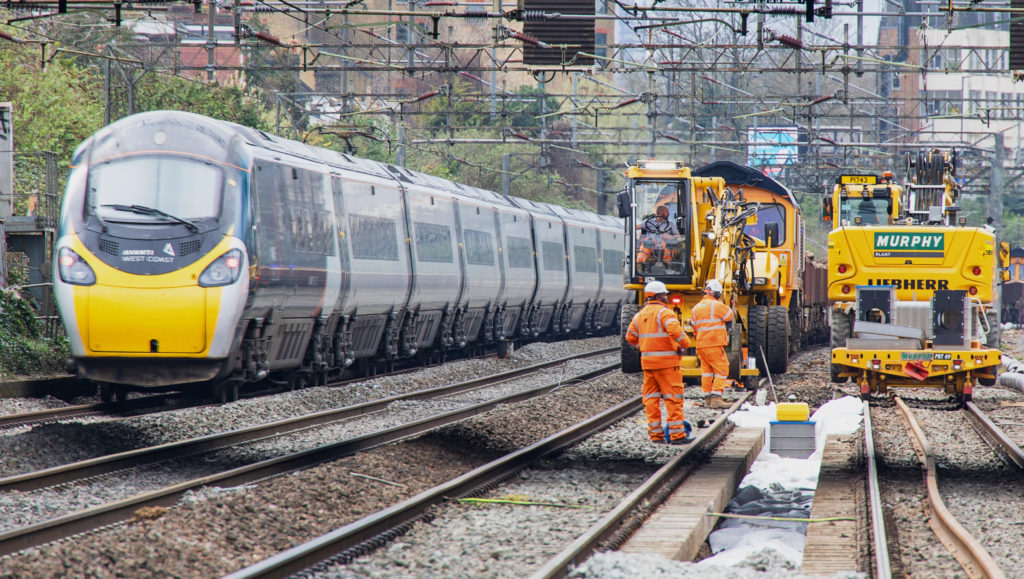 Another cause is machinery. People say that track renewals nowadays require clever machines on adjacent lines to supply and dispose of new and scrap material. Whether true or not is uncertain as how does relaying take place on single track railways? For a four-track railway, it is increasingly common for all lines to be closed whereas keeping two lines open was once the norm. Operational constraints are a concern, but what happened to single line working arrangements to facilitate work on the adjacent track? Is it now just too difficult to set up?
Conditioned thinking?
Obviously, safety also comes in to play and, while it is all important, sometimes overzealous safety can be counterproductive if it stops sensible working methods from being used. No one should be suggesting that trains running on adjacent lines would be running at line speed: a 10mph speed restriction would be realistic and enable personnel safety to be maximised. Even with a blockade, there have been incidents with engineering trains, perhaps because the track workers concerned had a false sense of security.
However, conditioned thinking may be a problem. Have we reached the stage where blockades have become the default position? Engineers (and operators) really do need to question the true value of what they are requesting and to think through the impact on the travelling public. Does the financial regime, where penalty payments are imposed if a possession overruns, condition people to ask for a longer blockade time than is really necessary?
It is not unknown for a blockade to be arranged only to find that the programme of work hits a snag and cannot proceed. With all the planning that has been put in place, the blockade remains in place with travellers being put on buses even though trains could still run.
The impact
Bus substitution is universally unpopular. Commuters and regular train travellers have come to grudgingly accept it and suffer the disruption with a degree of stoicism. People who use the train infrequently and who experience having to transfer to buses (often they are elderly with luggage) may be seriously put off from using the train again and will choose to drive or find other means of transport next time. This at a time when passenger numbers have to be built up following the Covid impact. Evidence suggests that the leisure market is growing but only if the train service is reliable.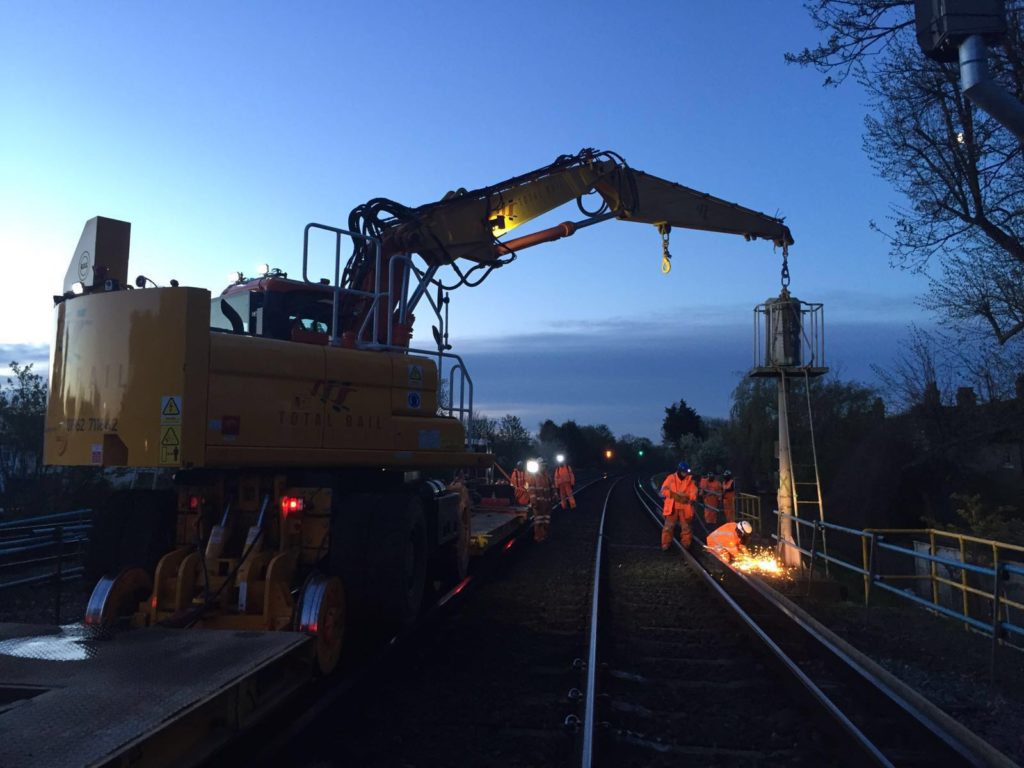 While the train companies do go to great lengths to provide advance information where a line will be closed and the alternative arrangements being put in place, not everyone will pick up these messages as smart phone ownership and usage is by no means universal. In general, rail staff are on hand to help people at the place of transfer but even this assistance is not always there and reliance on information from the bus driver is the best that can be offered.
A plea to engineers and operators
The rail engineering community needs to be part of the 'putting customers first' objective which means a total rethink on how engineering projects are planned and executed in the future. Yes, some blockades will always be necessary, but these must become the exception rather than the rule and, even then, must be for the shortest possible time. The building back of customer confidence in the post pandemic era is going to need everyone in the rail community to think differently. The provision of a train service must be just that; trains need to run day in and day out to the timetable, and paying passengers deserve more than a trip around the countryside in an uncomfortable and noisy bus with no toilet or refreshment facilities. Please can all those involved take heed and ensure the highest standards of service are offered and maintained? Remember the GBR pronouncement: 'Put Customers First'.
Response from Colin Wheeler
The human cost
Clive's sentiment is understandable, but safety issues have to be considered, particularly in respect of engineering work undertaken adjacent to open lines. This is a highly dangerous practice which has resulted in many track workers losing their lives that would have been avoided had work been carried out in a blockade.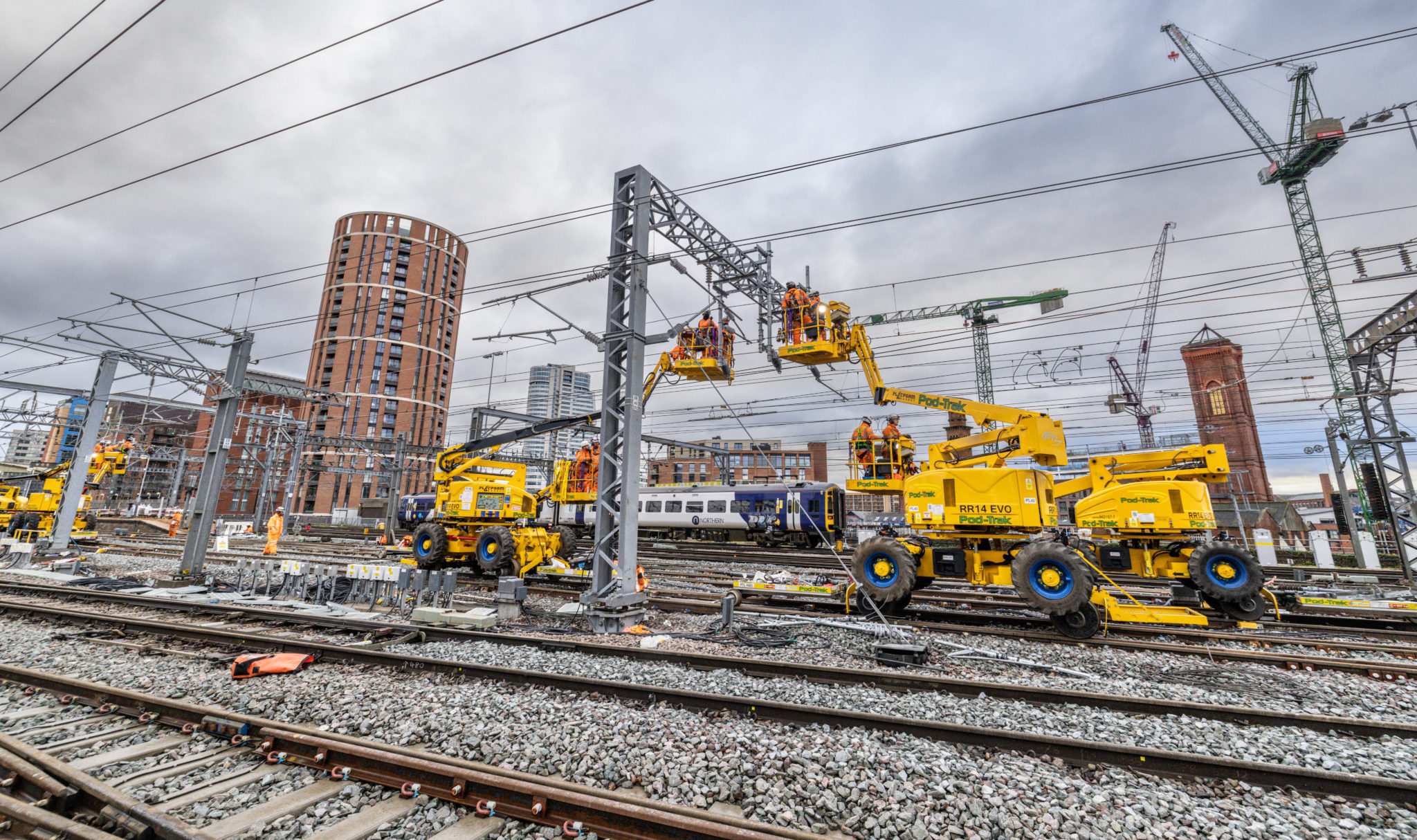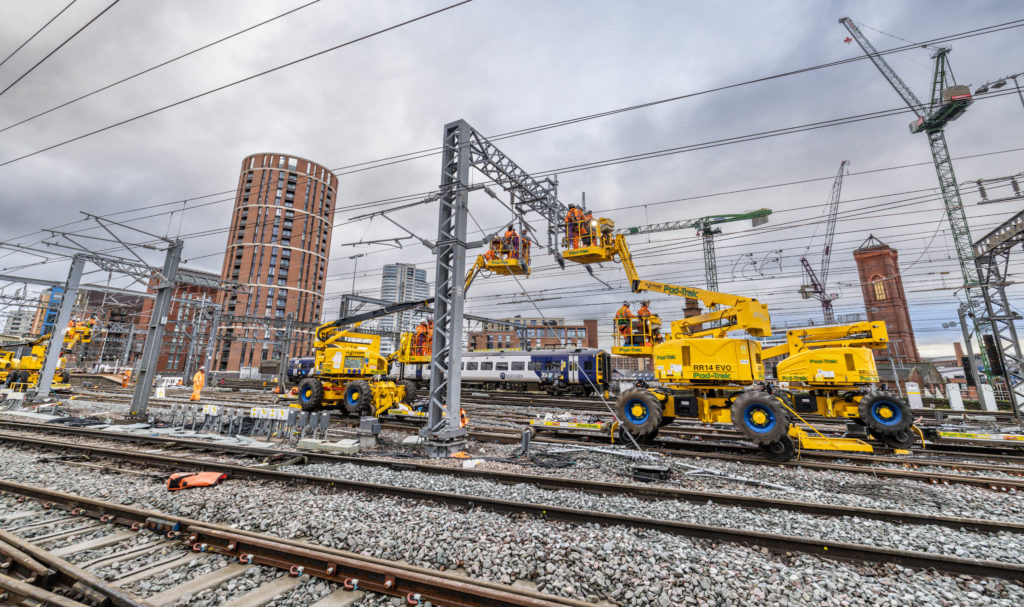 Within my own experience, I remember a dedicated supervisor who was working on a section of high-speed double track railway. He knew all those who were working that night and had made time to speak with each gang of workers to remind them that the adjacent line would be open to traffic, albeit at a reduced speed. A few hours later he moved back from the work and was struck and killed by a passing train on the adjacent line. We did all that we could in a practical way to assist his family, and provided trauma counselling for his site colleagues.
There are too many similar examples. We owe it to the individuals who lost their lives by forgetting and moving foul of an adjacent line open to traffic to say: "No way!"
Another safety issue is the differences in language and culture between working groups on the same job shift which has been highlighted by many RAIB reports. The best quality and safest work, completed in the shortest times, is delivered by a skilled work group who all know each other, look after one another, work regularly together and know and respect their supervisors and engineers.
Blockade mentality
It is true that, on occasion, the progress of work at blockaded sites has been inhibited by a lack of plant and organised skilled workers, and that is not good enough. But closing the railway, doing work and reopening it are predictable costs. Hence, fewer but longer possessions are better in terms of actual direct costs. However, that needs to be balanced by costing the disruption, including the cost of providing alternative services and even advertising to increase passenger revenue after the work is completed.
Great British Railways can and should do better than their predecessors, but it must be done while reducing, not increasing, the risk of injury or worse.
Editor's comment
There is rarely an ideal solution for the conflict between railway engineering access and the requirements of passengers and freight has always been problematic.
In his opinion piece, Clive Kessell is right to raise concerns about the increasing use of long blockades for work that was previously undertaken in short possessions. Yet it is important to recognise that those who plan complex works have many things to consider, some of which may not be obvious.
As an example, one factor is the increasing use of high output machinery which has long set-up times and so requires longer continuous use to maximise its productivity. There has also been increasing customer engagement as indicated by the creation of Head of Passenger Experience posts in each Network Rail region. The 2019 Brighton Main Line project won an award for its consultation which concluded that a nine-day blockade over half-term was preferable to the alternative of disruptive work over 79 weekends.
Ultimately decisions about line closures for engineering work are about balancing cost and the inconvenience of passenger and freight customers. Whether avoidance of lengthy bus substitution during the Barmouth blockade justifies the cost of a temporary maintenance depot is one such judgement. Clive rightly stresses the need to put customers first, yet there are not unlimited funds to do this.
Rail Engineer hopes that his article will raise questions about the use of blockades so that they are only used as and when absolutely necessary.