Crossrail has many complex systems but providing the entire route with a new signalling system is one of the biggest challenges. It is a highly complex arrangement, with many interfaces between different new and legacy systems, although final testing is now underway.
It is easy to forget that the genesis of Crossrail dates back nearly 30 years. Even when the provisional go ahead was given around 12 years ago, many of the signalling systems that we now take for granted did not then exist. The option of ERTMS Level 3 is available only in very limited form even today and ETCS Level 2 with ATO superimposed was just a concept.
The choice as to how train command and control would be achieved had to be based on projections for established technology. The result is a bit of a 'mish mash', but similar situations have existed in cities abroad with a workable solution being obtained.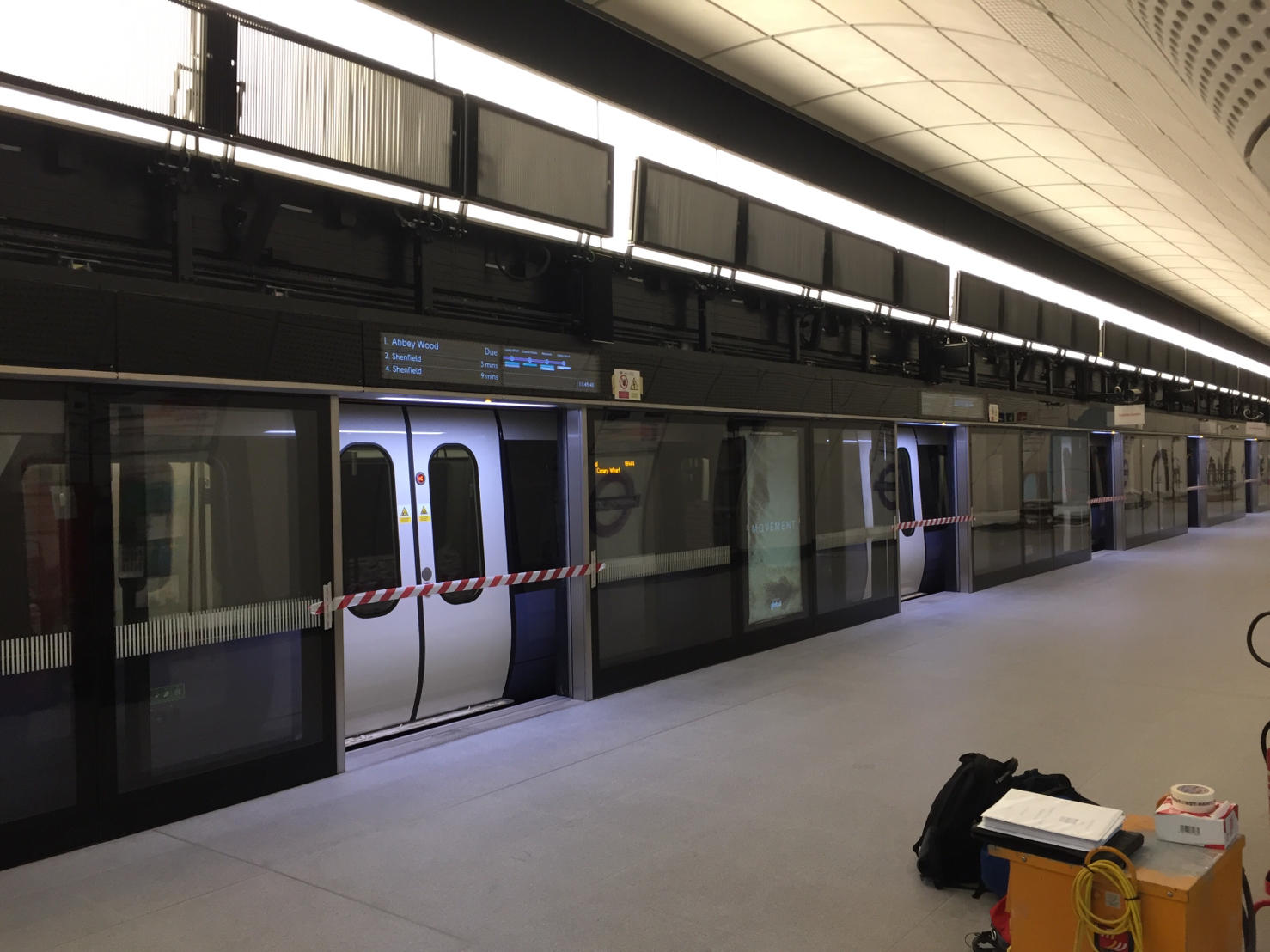 The Signalling Elements
Key to the first decision was the need to provide for 24tph (trains per hour) initially in the central core section, with a longer-term timetabled capability for 30tph. To achieve this performance level, it requires ATO (Automatic Train Operation) which at that time could only be provided by a proprietary CBTC (Communications-Based Train Control) system, the result of which was a contract with Siemens for its Trainguard product. This will also be used on the Abbey Wood branch, since it is, in effect, a terminating station for the Crossrail service, which will be known as the Elizabeth line once it enters service.
At the other extremities, Crossrail trains will share tracks with Great Western Railway and Heathrow Express services out of Paddington to Reading and Heathrow, and with Great Eastern services from Liverpool Street to Shenfield. Neither of these routes will be suitable for the Trainguard technology.
From Paddington westwards, the normal train protection is provided by TPWS and AWS. However, another complication has been the existence of the trial ATP (Automatic Train Protection) system, dating back to British Rail days, which remains in operation for some of the GWR train fleet. This also provided the protection on the Heathrow branch and, at one time, it was thought Crossrail trains might have to be fitted with that system, which in view of its age and increasing obsolescence would not have been a good idea.
The authorities ruled that something better than TPWS would be needed on the Heathrow branch and thus it was decided that ETCS Level 2 should be provided. That meant Crossrail trains having to be ETCS fitted, a sensible decision as this represents the future of train control for the whole country.
As well as the ETCS provision between Airport Junction and Heathrow, ETCS Level 2 is now being fitted to the GW main line back to Paddington as an overlay to existing lineside signals, with trials about to commence.
Out of Liverpool Street, it is TPWS and AWS for the foreseeable future, but, eventually, this route will also be converted to ETCS.
So, as well as CBTC, Crossrail trains have to be fitted with ETCS, TPWS and AWS, with automatic changeover between the systems at the appropriate point. Each of the systems are well proven in service, but it is the changeover that has caused the big technical challenge.
To keep the terminology in 'ETCS-speak', the legacy systems are known as National Train Control (NTC), and the signalling level as L-NTC (Level NTC).
Integrating the signalling
In addition to the different signalling systems, the control of the Crossrail route will be split across three control centres. On the GW main line, this is from the Thames Valley Signalling Centre at Didcot. The Crossrail core, including to Abbey Wood, will have a new control centre contained within Network Rail's Rail Operating Centre (ROC) at Romford. The GE line, which is currently controlled from Liverpool Street IECC, will eventually transfer to the Romford ROC as well.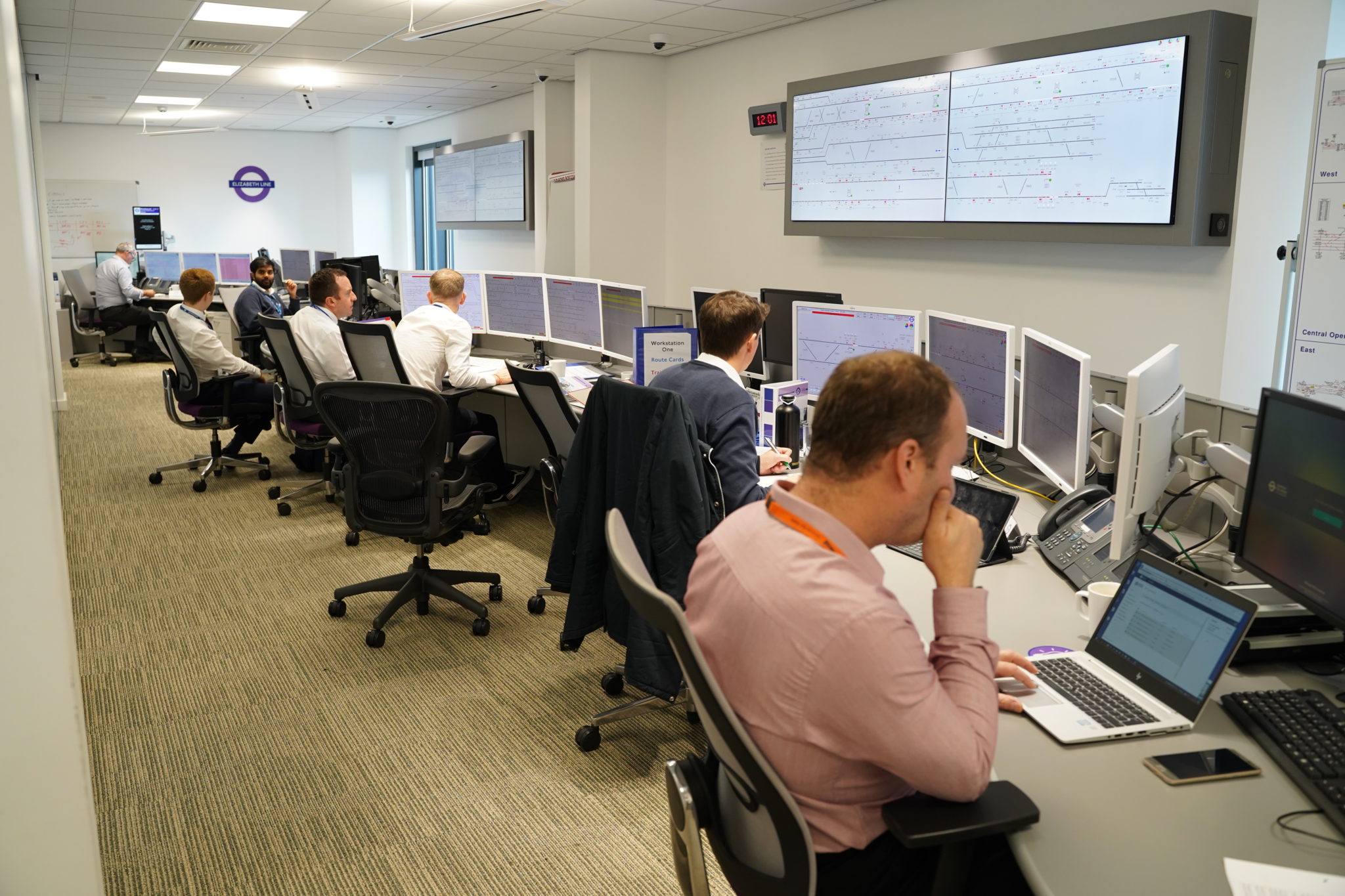 The actual emergence of Crossrail into the open air is at Westbourne Park in the west and Pudding Mill Lane in the east. The changeover has to take place within these localities. Not only has the system to change but the driver's display (DMI) must also change.
There are essentially three modes of operation:
L-NTC (AWS/TPWS), which represents conventional driving, with the standard AWS 'sunflower' and TPWS indicators/buttons shown on the right-hand side of the DMI;
ETCS Level 2, with detailed Movement Authority (MA) information shown in the 'Planning Area' on the right-hand side of the DMI;
L-NTC (CBTC), where the normal mode will be Automatic (ATO) and the DMI will display relevant information such as Dwell Time count down and Platform Edge Door status. The right-hand side of the DMI is normally blank when in CBTC operation.
The transition and changeover will be ordered by the train passing over a succession of balise groups. These transmit data to the train in the form of 'telegrams' containing specific 'packets', such as the Level Transition Order packet.
---
JARGON
Some additional acronyms explained
ETCS: European Train Control System – modern in-cab signalling – in three Levels of functionality
ERTMS: European Rail Traffic Management System – ETCS' big brother with GSM-R communications and (in theory) traffic management included.
TPWS: Train Protection & Warning System, introduced from 1997.
AWS: Automatic Warning System, introduced from 1956 though based on earlier systems.
ROGS: Railways and Other Guided Transport Systems (Safety Regulations) 2006.
IRSE: Institution of Railway Signal Engineers.
---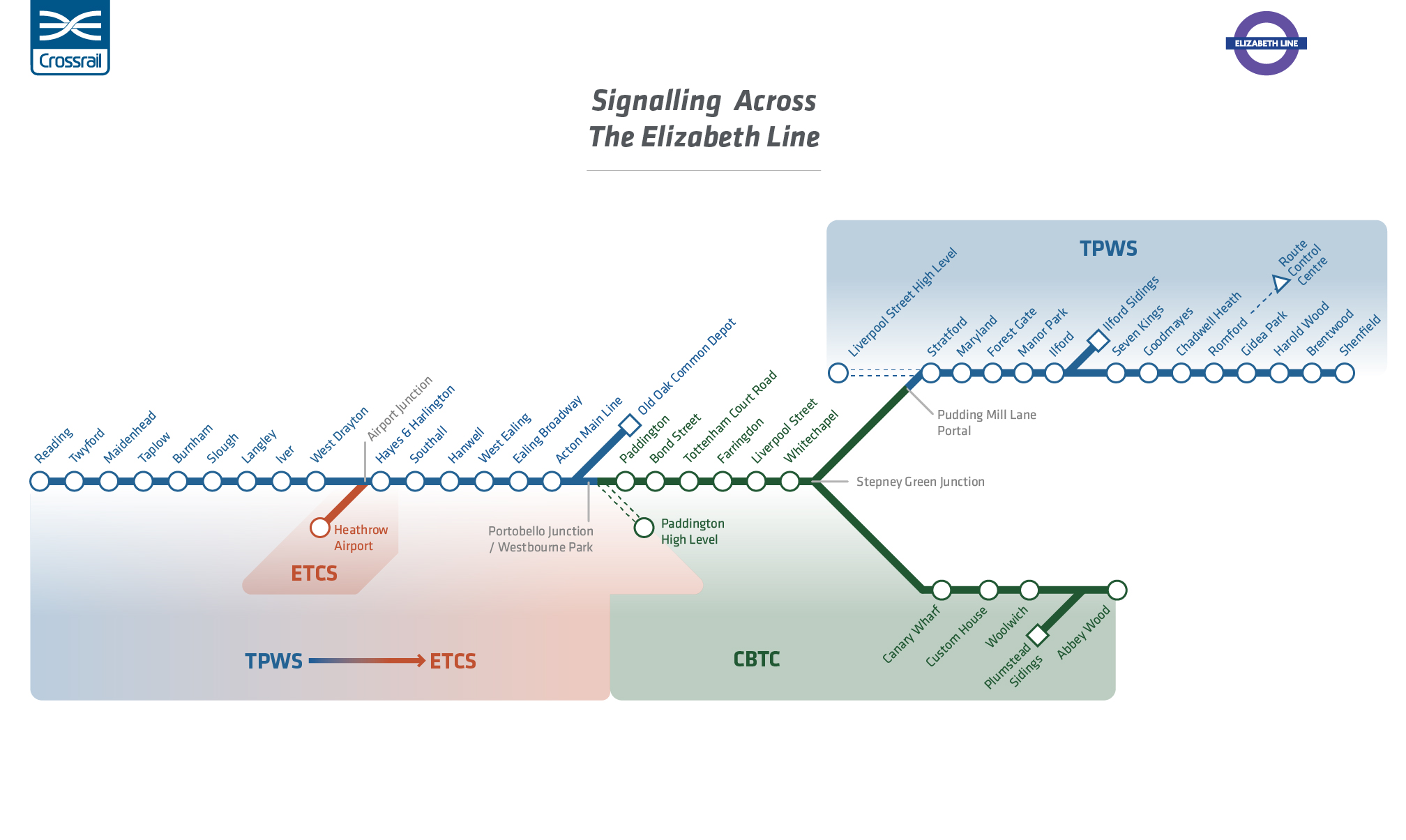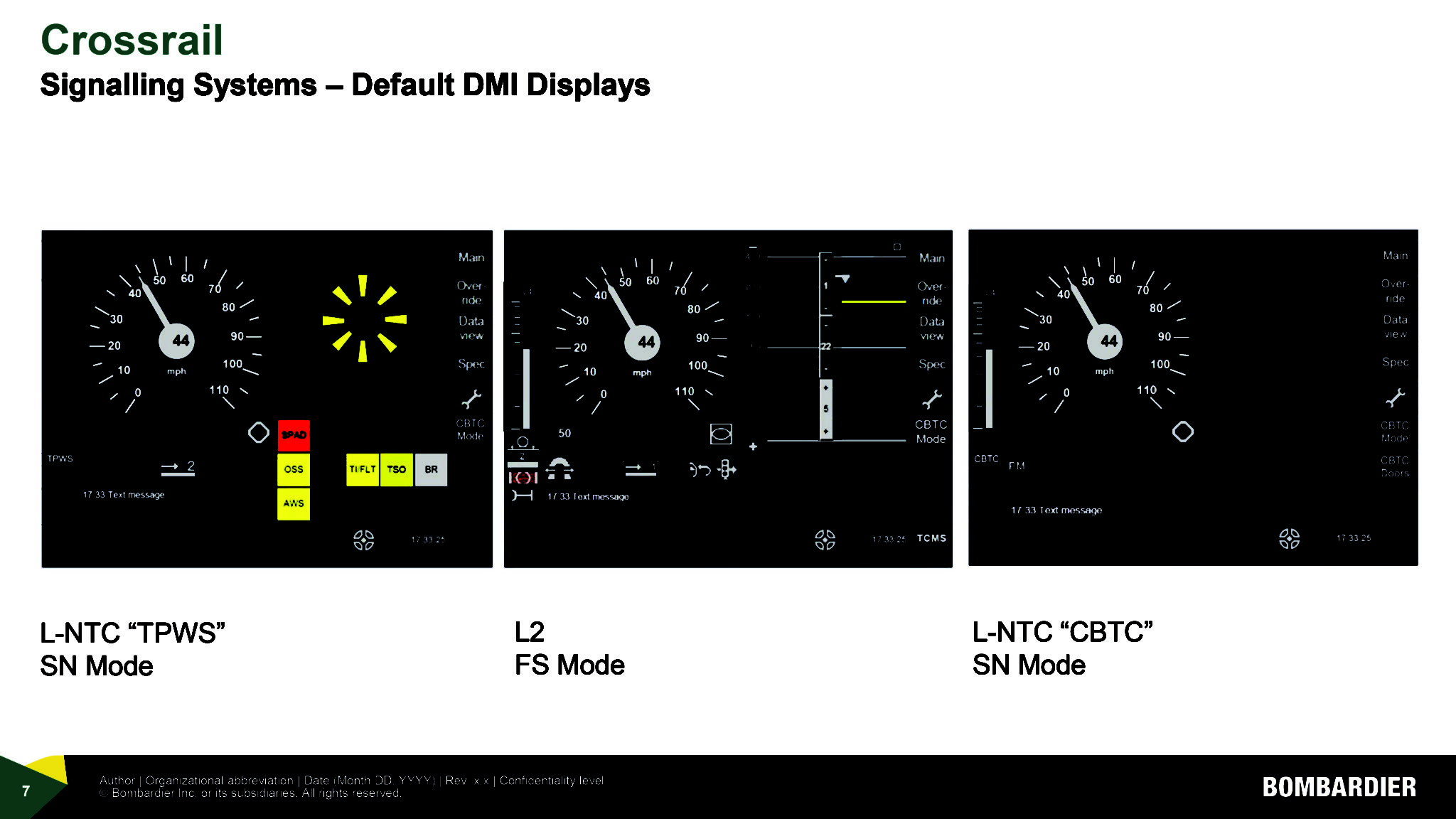 Coming eastbound towards Westbourne Park, the first balise group will order CBTC (1st priority) with TPWS as 2nd priority. Next there is a TPWS train stop to ensure that a train still in TPWS mode cannot proceed into the CBTC area. Finally, a second balise group will again order CBTC (1st priority) but this time with ETCS Level 0 as 2nd priority. ETCS Level 0 is the degraded mode of operation in the central core so it needs to be available for the driver to select at any time whilst in this area.
During these transitions, the driver will be prompted to acknowledge them by pressing a flashing button on the DMI. If no acknowledgement is made within a transition time, the train will be service braked to a stop. A similar progression will occur for a train approaching Pudding Mill Lane in the westward direction.
In the other direction, at Westbourne Park, westbound trains will have the CBTC disabled once the first GW signal has been passed. At Pudding Mill Lane, an overlay section has been created between there and Stratford and the MA for an eastbound train must align with the lineside signals.
A further transition is needed at Airport Junction where a train bound for Heathrow operating in AWS/TPWS will pass balises to firstly switch to ETCS Level 1 and shortly after to ETCS Level 2. The progression from Level 1 to Level 2 is needed in order to give sufficient time for the radio session to establish. Should the ETCS Level 2 fail in the Heathrow tunnel, the agreed degraded mode fall back is TPWS/AWS.
Although not regularly used for train services, the Crossrail line at Abbey Wood does have a connection to the North Kent line, which will be used for engineering trains and any other stock movements. This too must have a signalling interface, although it is likely that trains will stop whilst the onward signalling is instigated.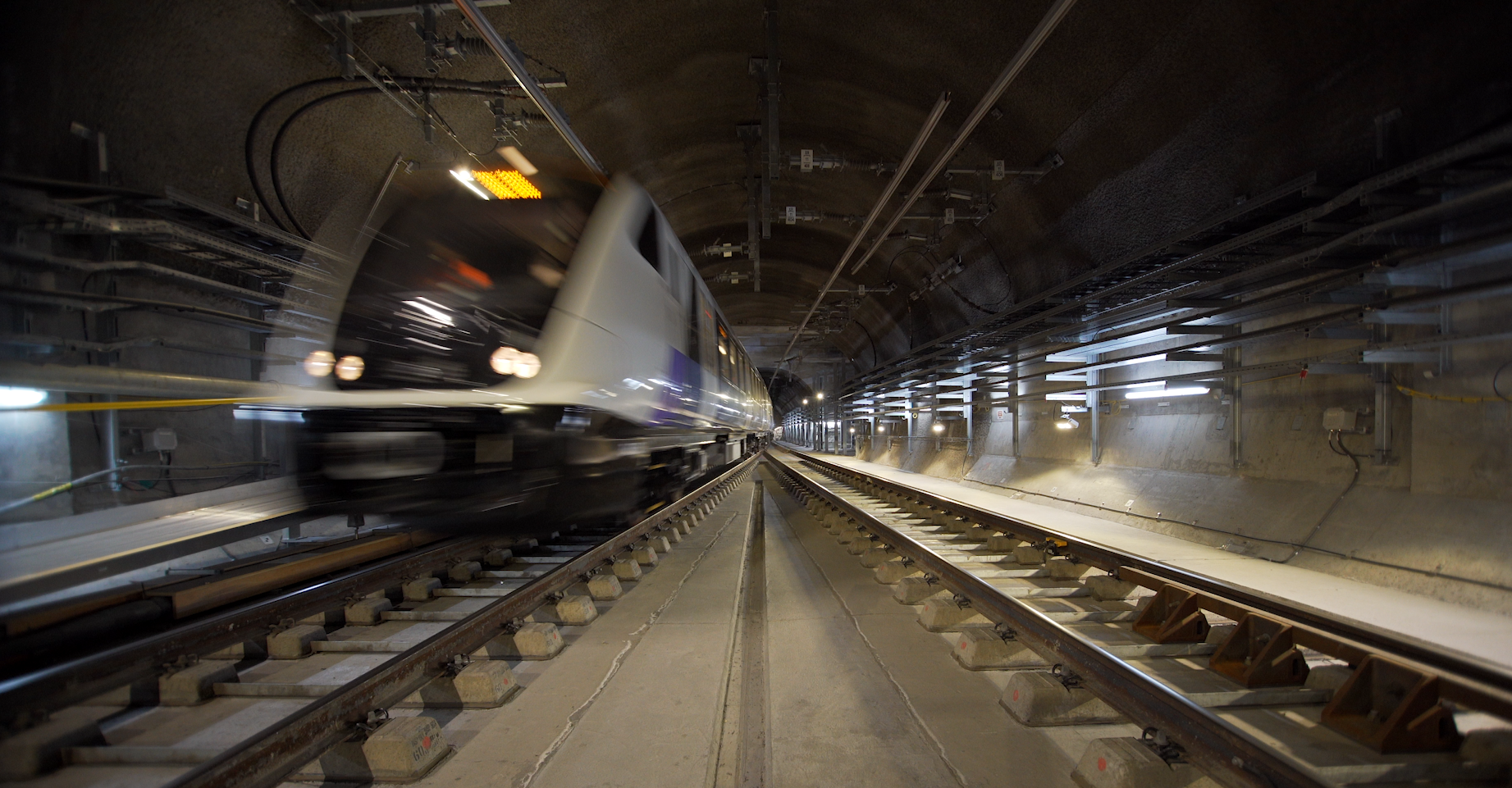 The Crossrail rolling stock
One fortunate feature of Crossrail is that only a single type of train will be used. These are the Bombardier Class 345 'Aventras' in a nine-car formation. The first of these entered service on the Liverpool Street to Shenfield route in June 2017, but they are currently restricted to seven cars due to platform lengthening work not being completed.
Although equipped with ETCS, this has been disabled and the trains operate only on AWS/TPWS.
The next introduction was from Paddington to Reading on 29 July 2019. These trains have both ETCS and CBTC operational, as well as AWS/TPWS, to allow for test running on to the Heathrow branch and the Crossrail central core.
The knowledge gained from ETCS testing to Heathrow has been put to good use when retrofitting the Class 387 trains that will be taking over the Paddington to Heathrow service.
ORR authorisation was given on the 6 May for the Class 345 trains to operate in passenger traffic to Heathrow, the compliance to ETCS standards having been proven.
Installing the signalling equipment on to the Class 345s has not been difficult as it was always part of the design. The DMI is a single unit that configures to the different types of signalling. The AWS/TPWS readers are mounted on the bogie, the balise antenna is bolted to the underframe and the on-board equipment cabinet is located behind the driver's console. An Ethernet backbone provides the transmission system for the signalling and other on-board functions that interface with it. The CBTC communication between train and wayside will be by Wi-Fi, this being considered appropriate for an all-underground railway. For ETCS, the normal GSM-R radio link is provided.
The trains are being maintained at a new depot at Old Oak Common, commissioned in May 2018. This includes an internal signalling system provided by Atkins using the ElectroLogIXS interlocking, which is also at the existing Ilford depot.
Testing the signalling and the interfaces
As can be imagined, testing such a complex signalling arrangement could never be progressed on site. The solution was to start with laboratory testing, involving several labs in different parts of the world including Bombardier in Stockholm and Delhi, Siemens in Paris, Braunschweig and Chippenham, Mors Smitt (part of Wabtec) in Crewe and Burton, Alstom for ETCS interoperability and a further lab for Customer Information integration.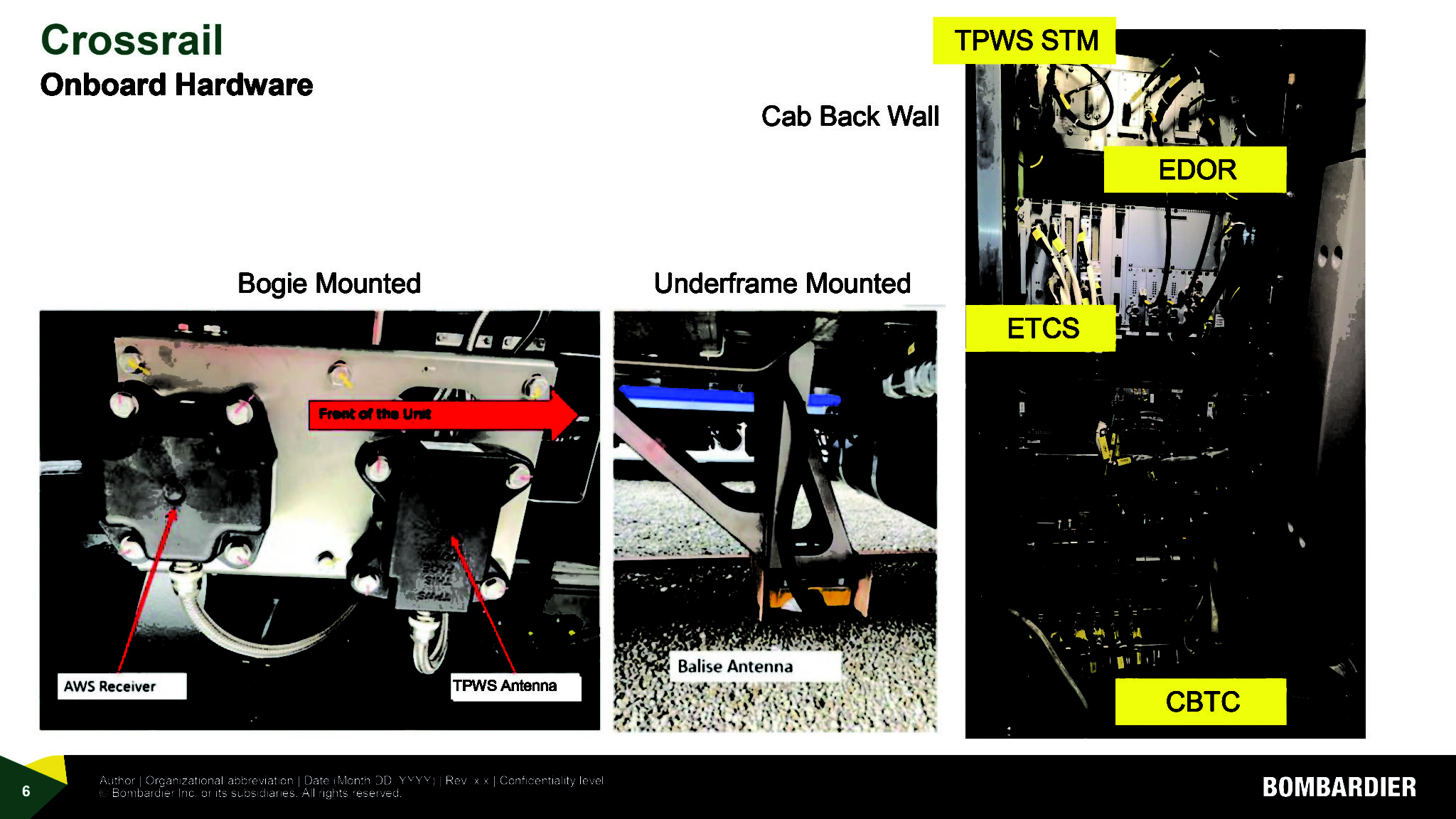 All of these allow remote access, but getting results understood across all of them has been something of a challenge and, with hindsight, better lab integration would have helped.
Secondly, testing has taken place on the Old Dalby test track (Rail Innovation & Development Centre) at Melton Mowbray, near Nottingham, where 9km of the route has been equipped with balises to dynamically test the transition sequences. The trackside signalling is connected remotely to Bombardier's Radio Block Centre simulator and Test Control terminal.
With offsite testing completed and the transitions proven, the current work is dynamic testing on the central core section, including degraded mode operation and ARS (Automatic Route Setting). Linkage to other subsystems in the tunnel have to be tested, which include platform screen doors, on board train alarms, overhead line monitoring and tunnel ventilation. All of these can affect the granting of a MA and, if any onboard fire alarm is activated, then the doors will not close at a station.
Particularly important is the ventilation system, which works on the principle of pull and push of air. Split into 44 sections, if a section fails with a train present, a second train will be prevented from entering that section if the braking curve permits. If the train cannot stop, then the adjacent two ventilation sections are combined and the second train can proceed until both trains are clear of the failed area. Until the fault is rectified, the system can operate normally by joining the failed section to an adjacent one.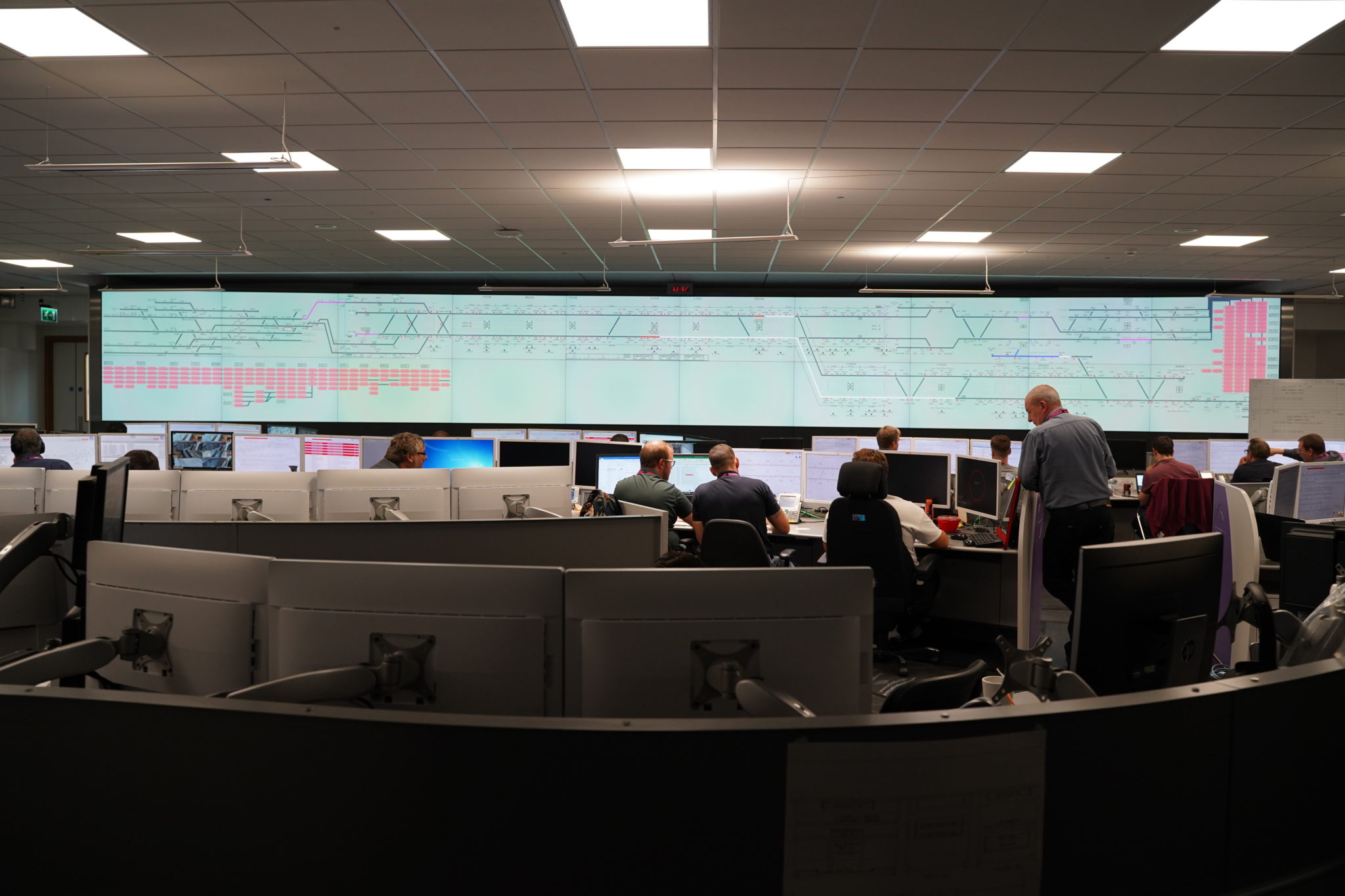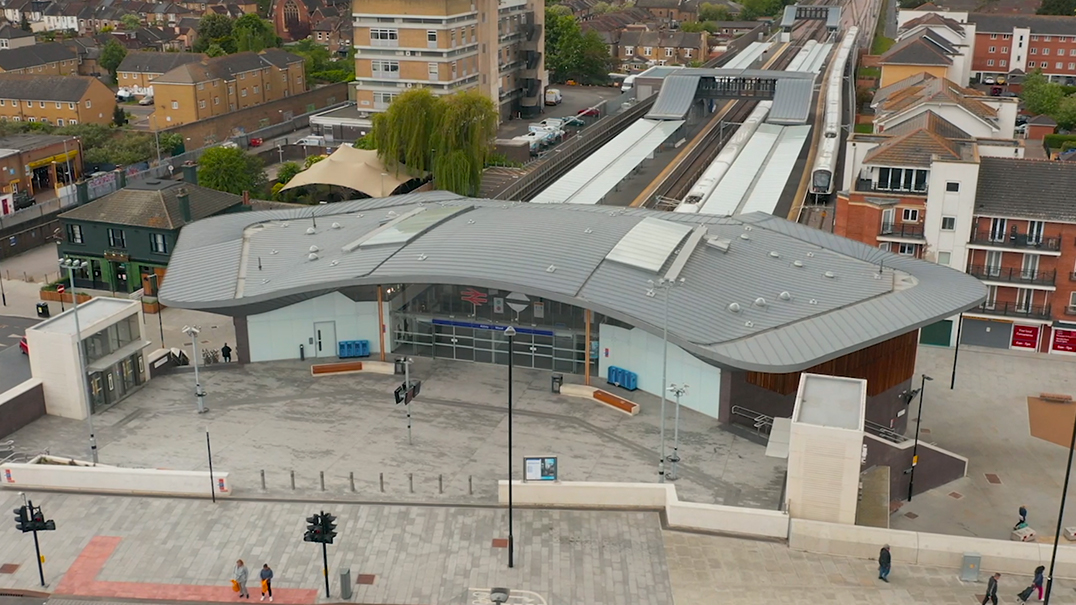 Testing the west and east fringes is ongoing. Other interfaces include ATS (Automatic Train Supervision), RCS (Radio Control Supervision), ATC (the linkage to the train propulsion and braking systems) and the communications and information systems at stations, all of which need to be proven before the line can open. As a final sign off, acceptance of all the baseline software configurations and assurance documentation has to be completed in line with ROGS requirements.
As a separate exercise, but with implications for Crossrail operation, testing of a Class 345 from Airport Junction to Acton under ETCS control took place at the end of May. This is the second stage of Network Rail's three-stage trackside ETCS deployment from Heathrow to Paddington. Depending on the date that Crossrail actually opens, it may well be that westbound trains will transition immediately to ETCS at Westbourne Park.
Final thoughts
Media publicity has not always been kind to Crossrail. With a much-publicised opening set for December 2018, there were red faces all round when it became clear this was never a reality. Various dates have been put forward since then, but it now looks as if it will be 2021 before passenger services commence. The complex signalling may have been one reason for the delay, but station fitting out has also been a factor.
All this adverse publicity will be quickly forgotten once the trains are running with many new journey opportunities.
Could the signalling have been simpler? The Thameslink solution using ETCS with an ATO overlay was considered, but modelling indicated that this would be unlikely to achieve the 30tph requirement when used in conjunction with platform screen doors.
Regardless, hindsight is a wonderful thing and the team are confident that the now almost-completed system will give years of reliable and consistent service for years to come.
---
Tom Godfrey from Bombardier and Rory Mitchell from Crossrail recently spoke on this subject at a meeting of the IRSE London & SE section, and much of this article is based on their presentations.
---