Over the last few years, we have heard a lot about the Digital Railway programme and how it will transform the network by deploying modern signalling and train control technology. Rail Engineer first reported the launch of the programme in 2015 and, while progress has been slow, the East Coast Digital Programme will at last deliver the first main line digital rail link in Great Britain. However, digital telecoms technology has been used in rail for many years and now – in the form of Internet Protocol (IP) devices – digital technology is transforming the way stations are managed for information and surveillance purposes.
Station Information and Surveillance Systems (SISS) once consisted of standalone CCTV, Public Address (PA) and Customer Information Systems (CIS), but is now delivering far more. By using Internet of Things (IoT) and IP data-driven devices, engineers are discovering they can enhance the station customer experience, strengthen operational capabilities and help prepare for new ways of working. Many station systems are now very much connected, both to each other and to external systems, and sometimes a control point can manage several stations.
SISS allows a station to be managed safely and securely, for the railway police to investigate incidents, to inform passengers of train departures, and much more. With IP technology and the security industry offering opportunities from the latest commercial off-the-shelf technology, SISS has changed over the last ten years with systems far more powerful, better connected and with richer functionality. The change has not stopped and Artificial Intelligence (AI) is just one enhancement with powerful potential.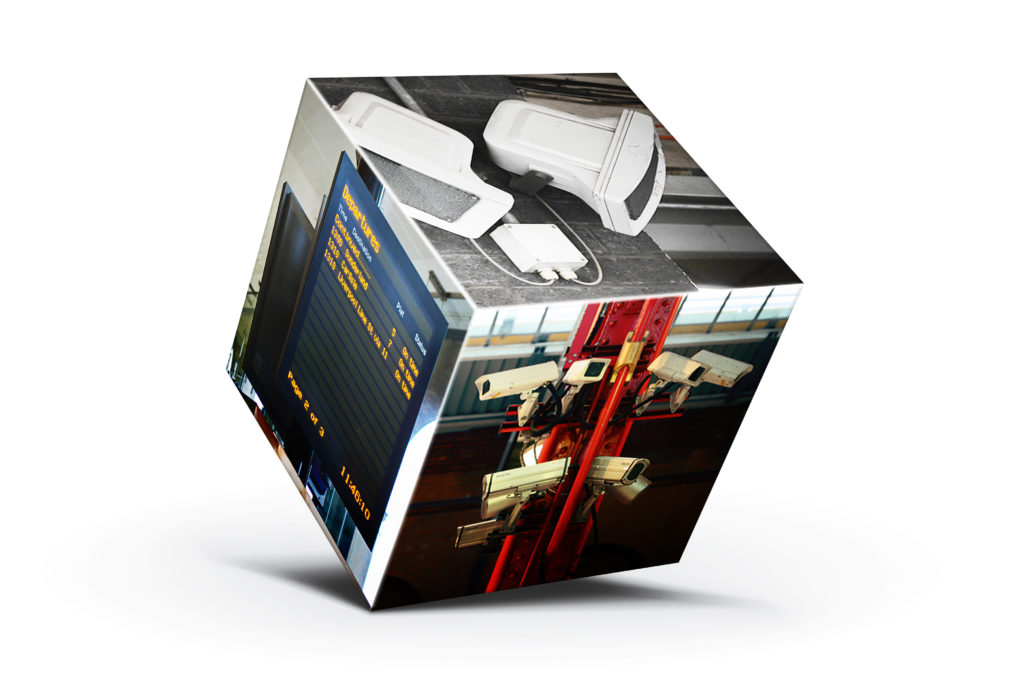 Wi-Fi
Free Wi-Fi has been identified by passengers as one of the key factors that could improve railway stations and is now an expectation. Any new Wi-Fi service will need to offer seamless connectivity with simple, single, automatic sign-on. Most passengers now have smartphones and tablets which means, with good digital connectivity, they can access their own train information and journeys are no longer 'dead time' as they can work or access leisure media while on the move. Passengers expect seamless connectivity in their homes, places of work, on the train and at stations, and Wi-Fi is a digital technology that will attract people to rail.
Good, secure, fast Wi-Fi is also needed to connect station staff. Sir Peter Hendy, chair of Network Rail, wants staff out of the booking offices and on platforms to help passengers. To do this they need access to digital information via connected devices. The latest standard Wi-Fi 6 (not to be confused with 6G) will offer even greater performance. Wi-Fi 6 can also support the low-latency levels required for virtual and augmented reality (VR/AR) applications. In trials, speeds of 2Gbps and consistent two-millisecond low-latency have been achieved. It is envisaged the technology will be especially suitable for locations such as subsurface stations. Several regulators have plans to release 6GHz spectrum bands for unlicensed Wi-Fi 6 use, including FCC in the US, Ofcom in the UK and regulators in the EU.
SISS has progressively become more integrated with the use of IP-enabled Station Data Networks (SDN) and controlled using Station Management Systems (SMS). The primary role of a PA system is to broadcast voice messages to people on the station, announcing a message either live from a control room or a message library. The PA, when triggered by a fire alarm system, can also provide a coded voice alarm to alert staff to investigate a potential incident and advise people to leave the station.
Audio-over-IP is a protocol now being used for PA systems and another example of IP now dominating telecoms. Audio-over-IP is not to be confused with internet streaming. Such services can send music to users over a network connection, but broadband IP streaming sends low-bandwidth, compressed media to devices with no attempt at synchronisation or low latency. This is not an issue when each receiver is separate from one another, but is no good for PA systems. So, audio-over-IP is used to distribute real-time, tightly-synchronised uncompressed audio to devices.
The primary role of a station CCTV system is to allow the operator to view and monitor both public areas for the purposes of safety and security, and operational areas used by retailers, railway workers and others. Live camera views enable areas to be monitored, for example to watch for overcrowding. Recording of the camera data allows the station control room to view and download CCTV images for evidential purposes to confirm, for example, a slip and trip claim, or to assist the investigation of a crime or security incident.
For example, following the Novichok nerve agent poisoning in Salisbury, security authorities identified two Russian nationals suspected of being involved. They were tracked using high-resolution CCTV passing through several London stations and Salisbury station. Inquiries into events such as the Manchester Arena bombing in 2017 have highlighted the need to ensure there are no CCTV blind spots.
Customer information systems present news about train departures and arrivals at a station, and communicate messages about safety or service changes during periods of disruption. The presentation of train-based information has been in many forms according to the available technology at the time, from the classic 'flap' boards to digital screens using coloured LED displays. Keith Williams has said that during research for the Williams-Shapps Plan for Rail, many people expressed a desire for 'one network' whilst Sir Peter Hendy insists he wants stations to be consistently attractive. So consistent CIS displays will be required more than ever.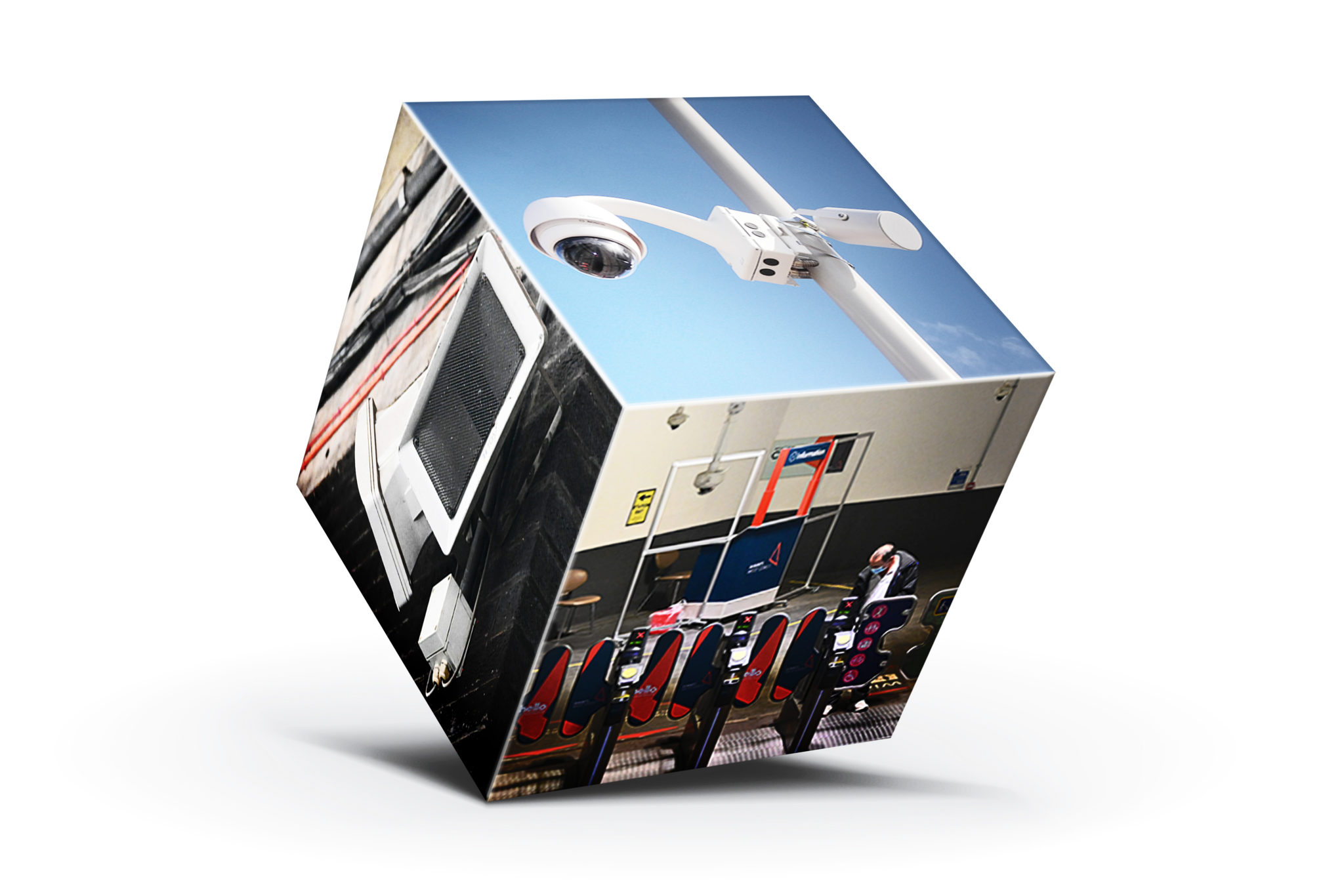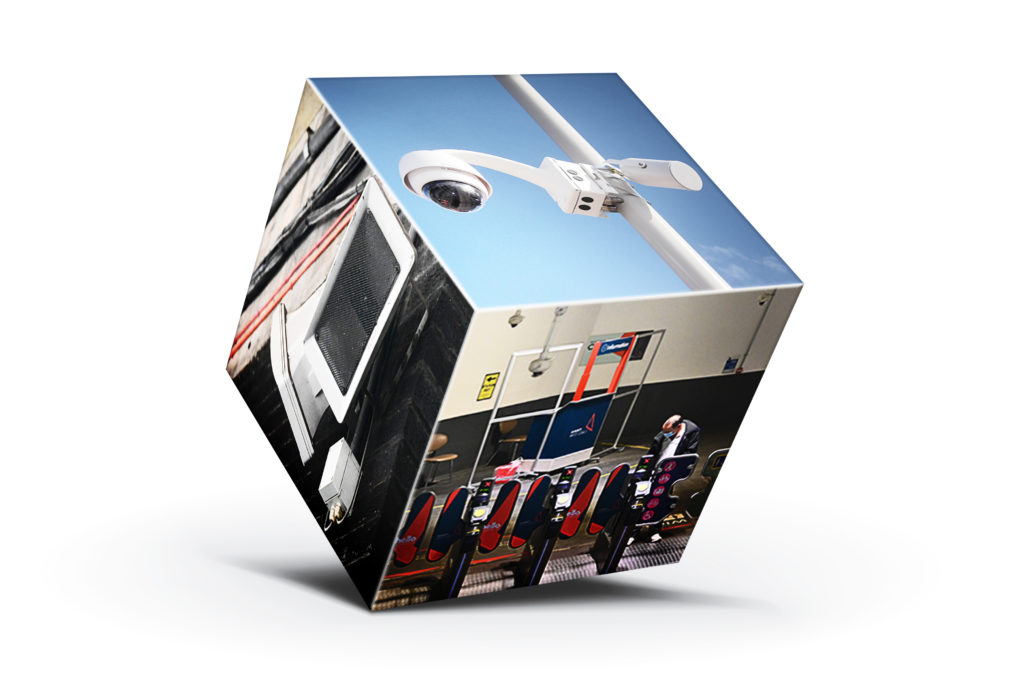 The context of SISS and its importance for station management has evolved. Many stations have grown into railway hubs with other transport infrastructure – such as underground and bus stations – and have become community hubs for retail and entertainment, which are also used by non-passengers for buying 'on the go' items.
Stations have to manage many operational scenarios, such as regulating passenger flows to deal with overcrowding due to service disruptions and adapting to train service changes. SISS control points must therefore be comprehensive and easy to use, and must be reliable to maintain public communications, and support police and security services to minimise risk and deal with threats to public safety.
Cameras with 360-degree viewing and multi-sensor cameras are now being offered by manufacturers, providing the designer with the option of reducing the number of cameras to cover areas. High definition (HD) cameras offer a greater depth of view and resolution in comparison to previous analogue equipment. This opens up opportunities to monitor areas of interest in high resolution, such as ticket gates, cash machines and entry/exit doors.
In comparison to the SISS renewals of 10-15 years ago, the developments in Commercial Off-The-Shelf (COTS) products now offer systems with much reduced physical footprint requirements. Racks of equipment that required a dedicated room can now be replaced with equipment located in an enclosure in an office or waiting room.
Challenges with SISS
The use of IP as a 'plug and play' connectivity solution for SISS brings challenges in preventing security breaches and cyber attacks that attempt to access critical data or disrupt railway operations. This could result in misleading station or service management decisions, or ransomware attacks.
The latter is malicious software that locks the victim out of their systems or blocks access to data, and is one of the most common forms of cyber crime. It has infected millions of networks around the world, costing businesses and financial institutions billions in lost revenue. Railway projects must now undertake security assurance as part of the design process to identify measures and mitigations to reduce the likelihood of security breaches. And just as important, the measures must be constantly updated once the system goes into service. By their COTS nature, SISS products may be more vulnerable to cyber attacks than other railway systems.
While IP systems are powerful and reliable, they are also complicated. The maintainer is no longer just a technician with a tool bag and ladder. Competent system managers must be in place and supported appropriately. IP SISS technology changes rapidly and can quickly become obsolete, so robust asset management upgrade and renewal plans must be in place, and subject to constant review.
Any renewal strategy for SISS must use the latest technology and challenge conventional asset management and project engineering practices. The availability of COTS devices and systems 'out of the box' has changed, bringing minimal devices that are full of technology and removing the need for product development from first principles. It is still important when specifying COTS devices to assess their actual performance in the operational environment and confirm that new products can integrate correctly with other systems.
Projects must accurately specify their requirements and aim to minimise the risk of COTS products and systems failing midway through the expected service life of the asset. Whole-life asset management must avoid the product life being exceeded, spares not being available, licenses expiring, and unnecessarily complex and expensive maintenance regimes.
Using IP provides a foundation for SISS by creating a 'plug and play' approach that will bring benefits for future integrators by exploiting the simplicity of the infrastructure, while extending the functionality of SISS or other station-based systems to bring a richer experience to passengers and staff. These features include things such as enabling dynamic journey information, and utilising analytics and AI to assist station management teams, through to exploiting integrated control of multiple operators and sites across a wider architecture.
IP technology and connectivity using Wi-Fi and Bluetooth will extend into other station applications other than traditional SISS. In his vision for Great British Railways, Sir Peter Hendy also wants the end of paper ticketing, so smart ticketing is likely to be the future. By combining biometric ticket barriers, Bluetooth, Wi-Fi and other technologies to remove physical barriers, customers could walk in and out of stations freely. This will help reduce congestion, make it easier to deter fare evasion and, most importantly, manage passenger volumes and, if required, social distancing.
Similar technology is already being used by Amazon for walk-in, walk-out shopping; in Australia, New South Wales is planning to make biometrics a central part of its future transport plans, with passengers being scanned by facial recognition systems for automatic payments.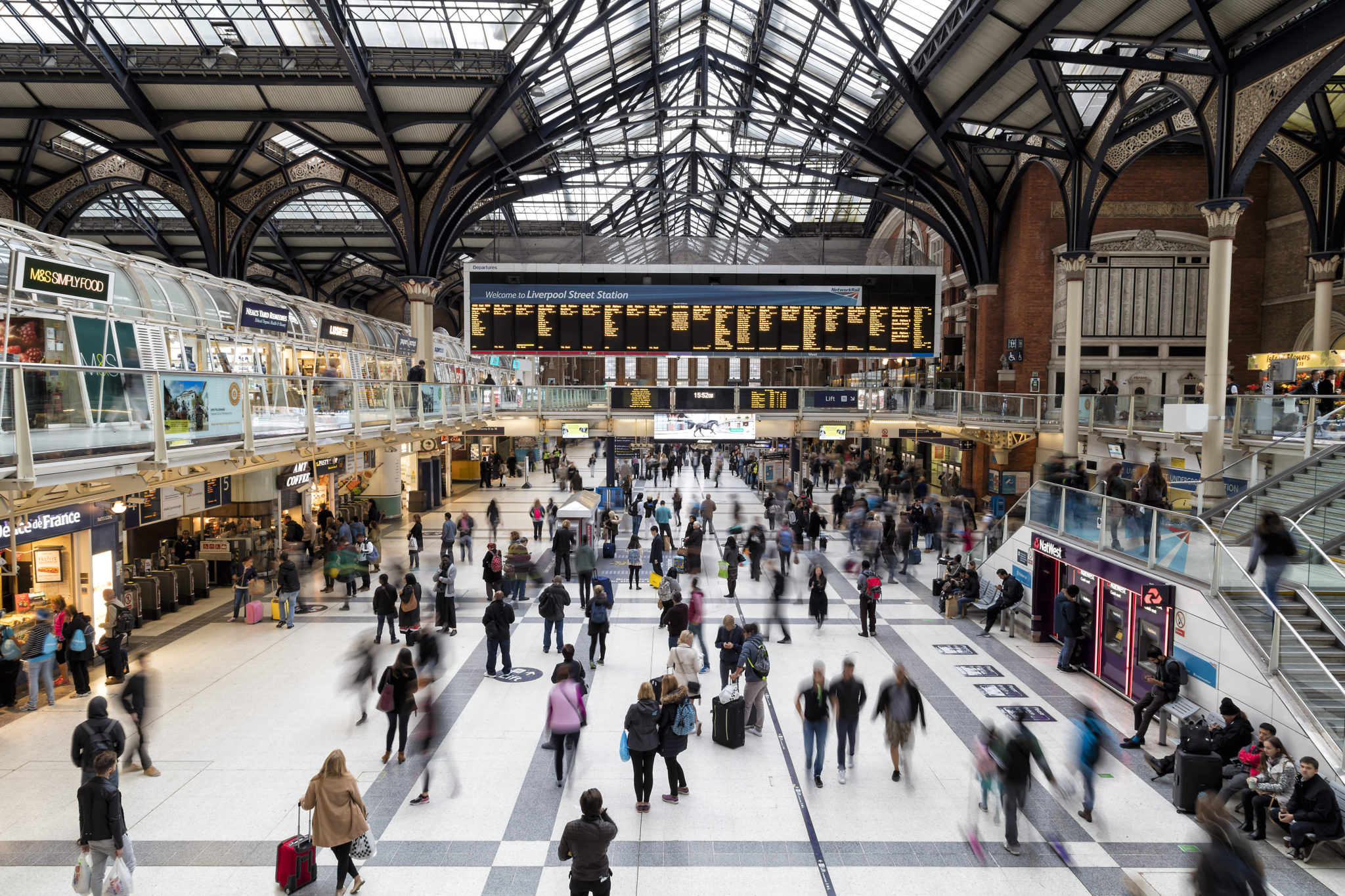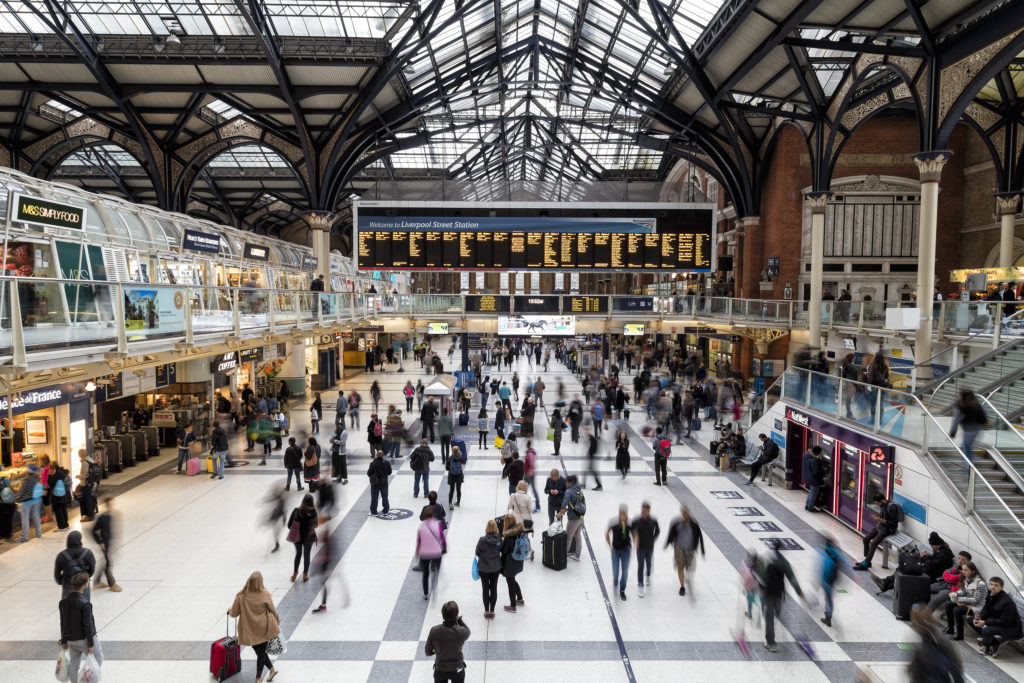 Smart security
Commuters need to feel safe as they travel and, when deployed with care and with full regard to privacy and data security, smart CCTV cameras are a potential solution. Biometric data – such as face or voice recognition – and AI can identify risks and proactively organise responses. Staff can then be stationed in areas of potential risk – for example, in response to cameras detecting suspicious movements or behaviours – to further improve passenger safety and optimise incident response times.
Smart, connected cameras and security systems could also be used to identify and secure lost items, assist lost travellers such as a child separated from its parents and coordinate emergency services – for example, directing ambulance staff to the right location to help a passenger with a health issue. Biometric security cameras have already been successfully trialled in Berlin and the potential for rail is huge.
Deploying IoT sensors could create a steady data flow to solve practical problems. For example, staff can be provided with IoT tags to monitor their safety. Maintainers with IoT-connected cameras and sensors could enable them to remotely connect with experts and technical information.
Physical assets, such as lifts and escalators, can be monitored and scheduled for preventative maintenance before service interruptions and repairs are required. Their service operation could be tracked in real-time, to keep customers informed how best to move around stations. At Singapore's Changi Airport, 'big belly' smart bins send alerts as they fill up, ensuring they never overflow. Using data from sensors to feed analytics and AI, operations can become predictive and proactive in an IP-connected station.
Endpiece
It is an exciting time for SISS. There is a lot of innovation and creativity in the engineering solutions available, but at the same time the technology is reliable and proven, and benefits from other industry sectors' R&D driving the availability of more cost-effective COTS devices. Modern digital SISS devices are powerful and able to be networked via IP to provide a 'connected' solution to transform the way stations are managed for information and surveillance purposes, and to contribute to the more user-friendly and safe, efficient railway we all aspire to.