Rolling stock designers face many obvious design constraints. Yet, as will be seen, a not-so-obvious constraint for the new Mark 5A coaches in TransPennine Express (TPE) service between Liverpool and Scarborough was the length of London Euston's longest platforms.
These coaches were built by Spanish company Construcciones y Auxiliar de Ferrocarriles (CAF) as one of its many recent orders for UK rolling stock. CAF secured an order for 75 coaches for the Caledonian Sleeper in 2015. The following year, it won one of its biggest orders, a £490 million contract financed by Eversholt Rail to supply Northern Rail with 149 Class 195 DMU vehicles and 141 Class 331 EMU vehicles (see Issue 162 April 2018). Later that year, CAF received an order to supply TPE with 60 Class 397 EMU vehicles and 66 loco-hauled coaches.
Since then, CAF has received further orders for 321 vehicles from Transport for Wales and West Midlands Trains, 215 vehicles for the Docklands Light Railway and 21 trams for the Midland Metro to whom CAF had previously supplied trams, as well as those to Edinburgh in 2010. To satisfy this demand, CAF built a rolling stock factory in Newport, South Wales, which started to produce trains in 2018.
This feature focuses on CAF's loco-hauled Mark 5 coaches operated by Caledonian Sleeper and TPE which are part of CAF's UK CIVITY platform. Hence, they share features of CAF multiple units supplied to other UK train operators. These include extruded aluminium car body structure, bogies and braking systems.
The long and short of it
The coaches CAF supplied to Caledonian Sleeper are designated Mark 5 whilst their TPE coaches are Mark 5A. They significantly increase the size of the UK's now small fleet of loco-hauled coaches used for a small number of regular timetabled daytime trains and sleeper services. This fleet consists of Mark 3, 4 and 5 coaches. Whilst the Mark 3s and 4s are 23 metres long, the Mark 5 is only 22.2 metres.
Speaking at an event organised by the IMechE's Railway Division in Scotland, CAF's UK Programme Director, Graham Taylor, explained why London Euston presented a design constraint for the length of the Mark 5 coaches. With the exception of Eurostars, the 16-coach Caledonian Sleeper trains are the longest UK trains internally and have to fit into Euston's longest platforms 1 and 15, which are respectively 398 and 402 metres long.
Until a few years ago, these trains comprised a Class 92 locomotive, 12 Mark 3 sleeper coaches (276 metres) and 4 Mark 2 day/club coaches (80 metres). When another locomotive was added to remove the train, this just fitted into the platforms. However, if all 16 coaches are to be the same type, their maximum length cannot exceed 22.2 metres.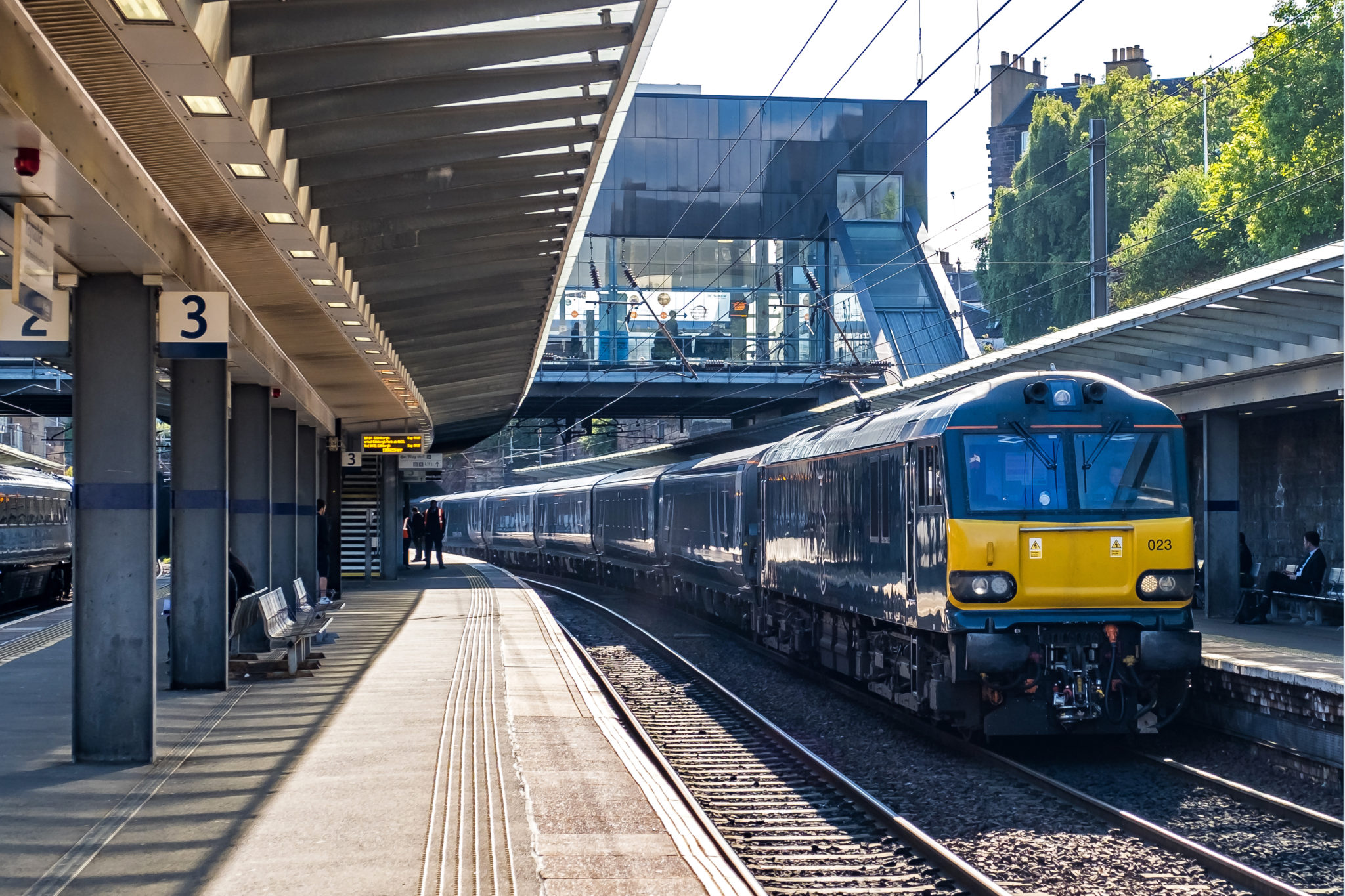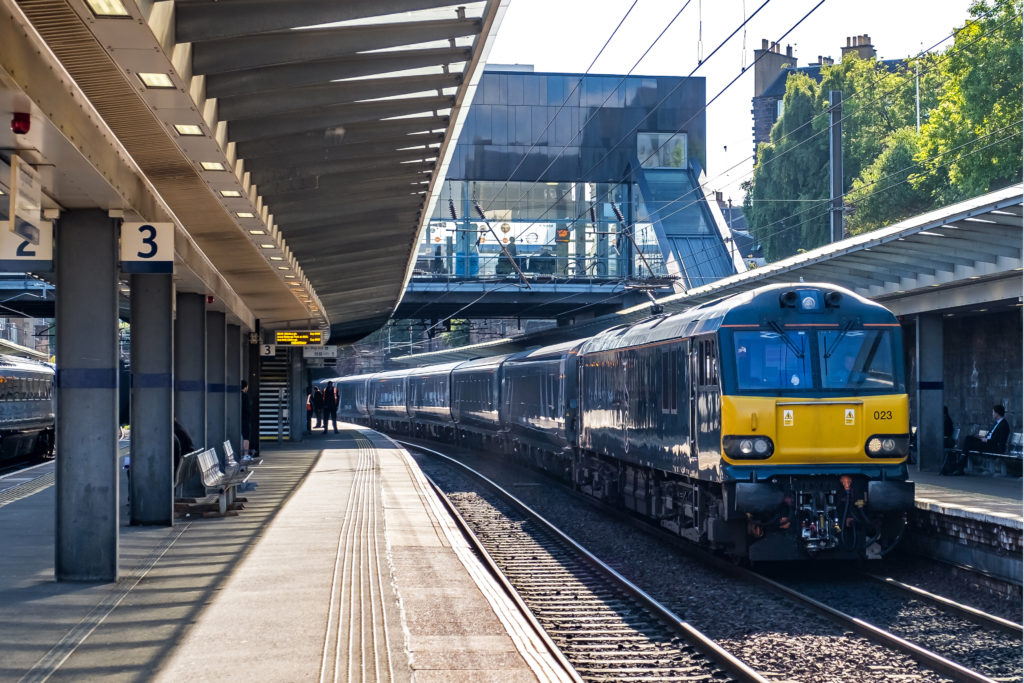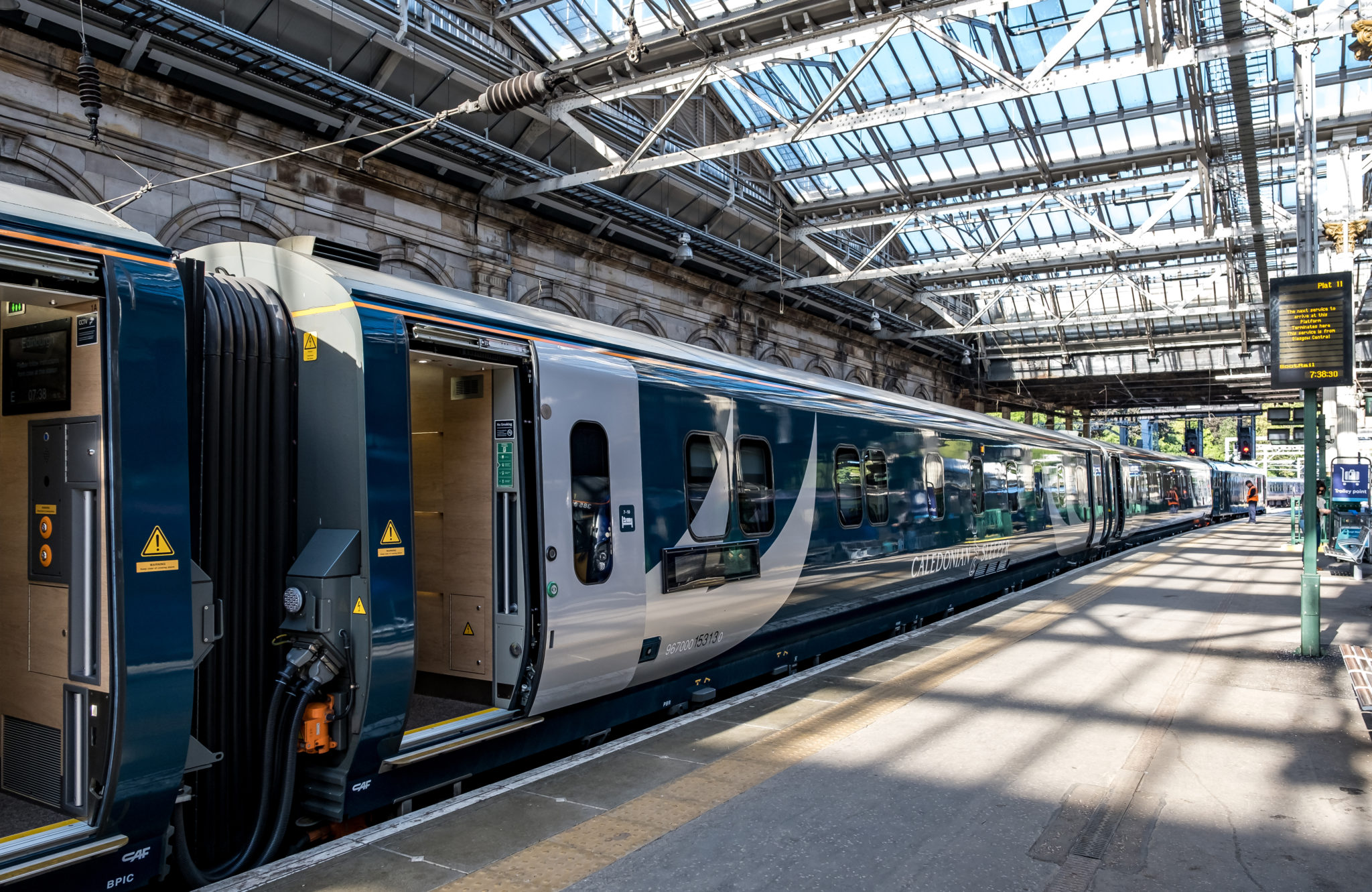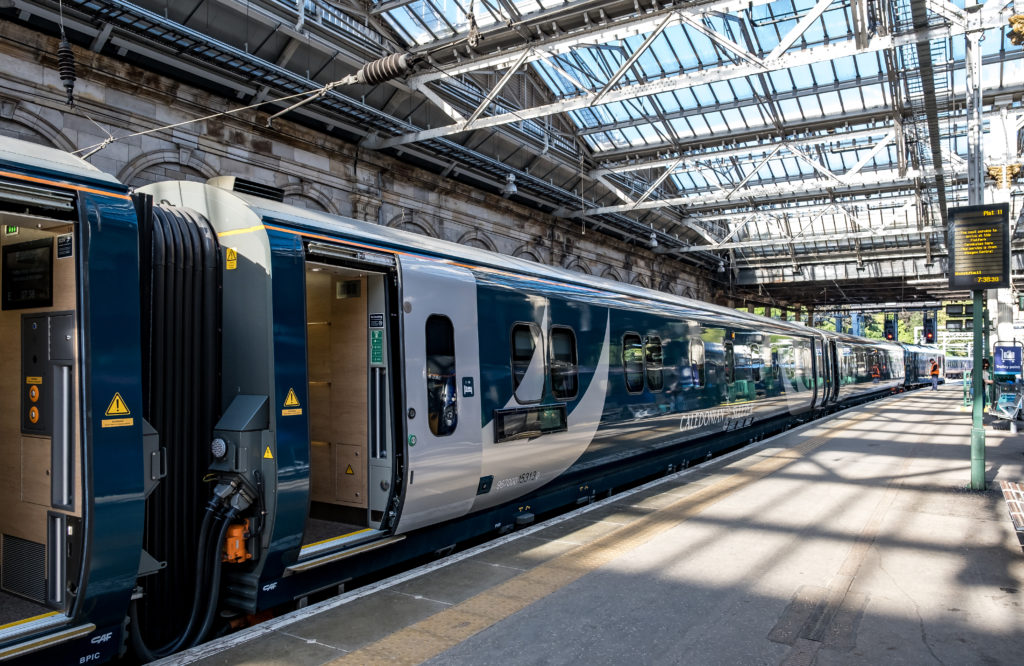 As CAF's production run for the TPE Mark 5A coaches followed its order for these sleeper coaches, they were constructed with the same length. However they were not built to the same width. The Mark 5 is 2.75 metres wide whilst the Mark 5A is a little narrower at 2.7 metres.
Graham explained that this was the result of train manufacturers being responsible for the gauging risk when new trains are introduced. He felt that this risk should be owned by the organisation best suited to deal with it and noted that this was the intention of the Scottish High Level Output Specification (HLOS) which requires Network Rail to maintain the loading gauge and provide accurate gauging information without the need for bespoke surveys. There is no mention of gauge in the HLOS produced for England and Wales. This issue has resulted in CAF paying Network Rail an eight-figure sum for gauging surveys and modifications.
---
Extract of gauging requirements in Transport Scotland's High Level Output Statement
By the end of Control Period 6, all Scottish routes are maintained to be capable of accommodating the gauge of all locomotives and passenger rolling stock which have run in Scotland in CP4 and CP5, or are known to be planned to run in Scotland in CP6.
Infrastructure, maintenance and renewal works should be controlled so as not to reduce or restrict the gauge. Passenger and freight operators should not be asked to pay for gauging surveys, since these should be kept up to date as part of Network Rail's asset database, nor for rectification works for clearances that have been permitted to deteriorate.
New stock introductions should not be expected to pay the cost of restoring clearances and track position that has been allowed to move from clearances required for existing stock.
---
He felt that the whole system approach in the Great British Railways plan is an opportunity to allocate gauging risk where it can be best managed. In the discussion that followed Graham's presentation, concern was expressed that, on occasions, manufacturers have built trains smaller than they need be as a result of current gauging arrangements.
Hotel on wheels
When CAF's Mark 5 sleepers were introduced in 2019, they were branded as a hotel on wheels, with the new sleeper trains offering double rooms and en-suite facilities that enabled passengers to shower on the move. Operating the longest UK train is a complex operation. The Lowlander sleeper is split/joined at Carstairs into two eight-coach trains for Edinburgh and Glasgow, whilst the 16-coach Highland sleeper is split/joined at Edinburgh into three sections for Aberdeen, Inverness and Fort William of varying length, according to demand.
These shunting moves benefit from the Mark 5's Dellner Type 12 coupler which provides semi-automatic mechanical and pneumatic coupling from ground level and have regenerative dampers to avoid disturbing sleeping passengers during shunting moves. These couplers are also fitted to locomotives that haul the sleeper trains. These are the 5,000kW Class 92 electric locomotives and the 1,200kW diesel Class 73/9 which hauls portions of the train on non-electrified Scottish routes. As the Highland sleeper serves some small stations in the north of Scotland, the coaches have Automatic Selective Door Operation.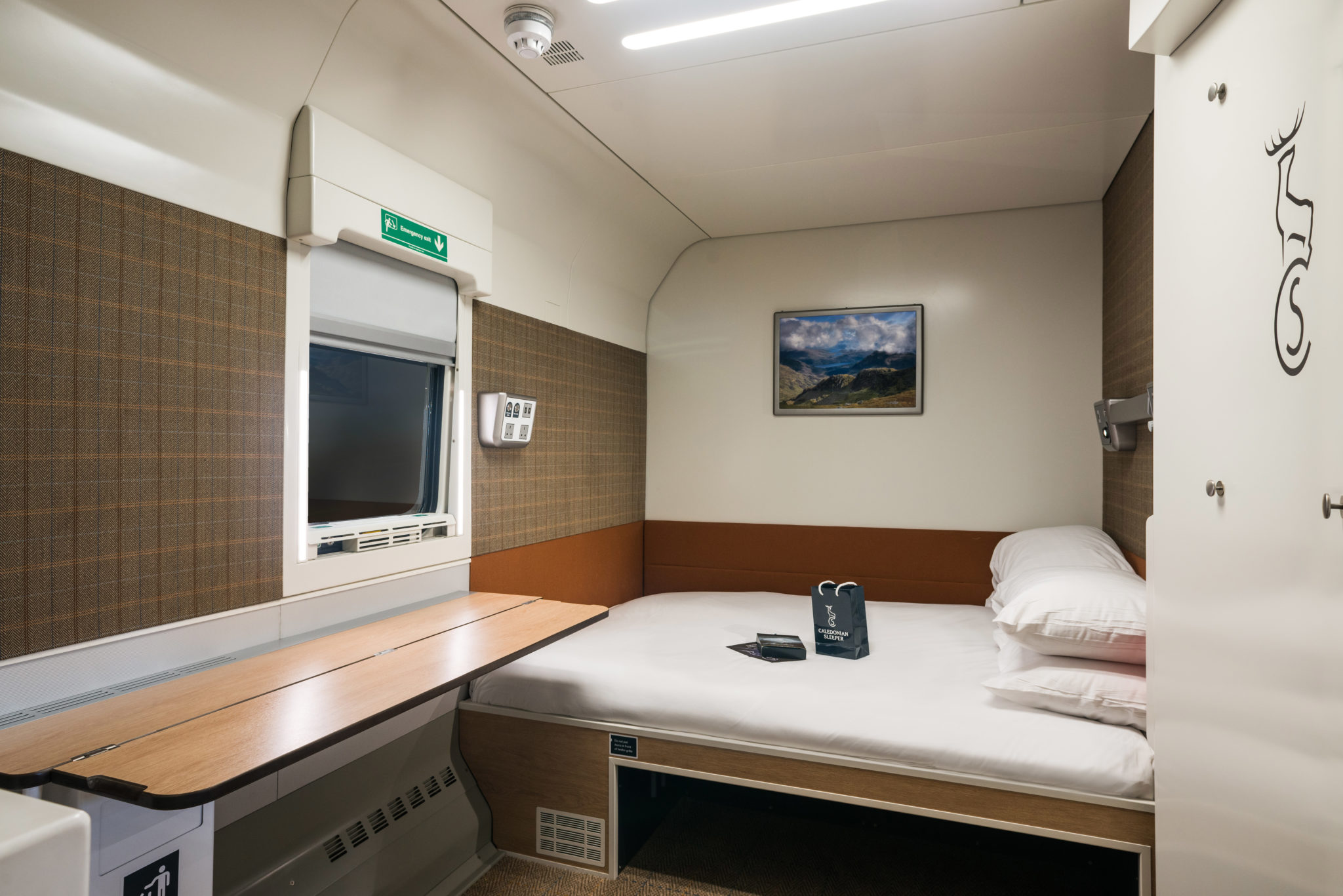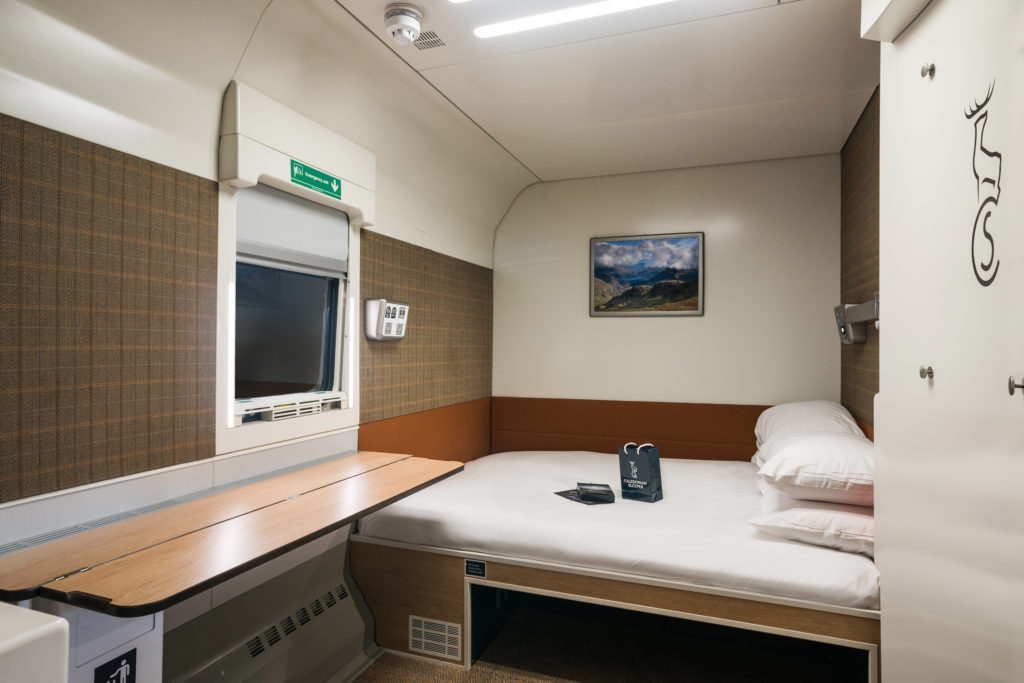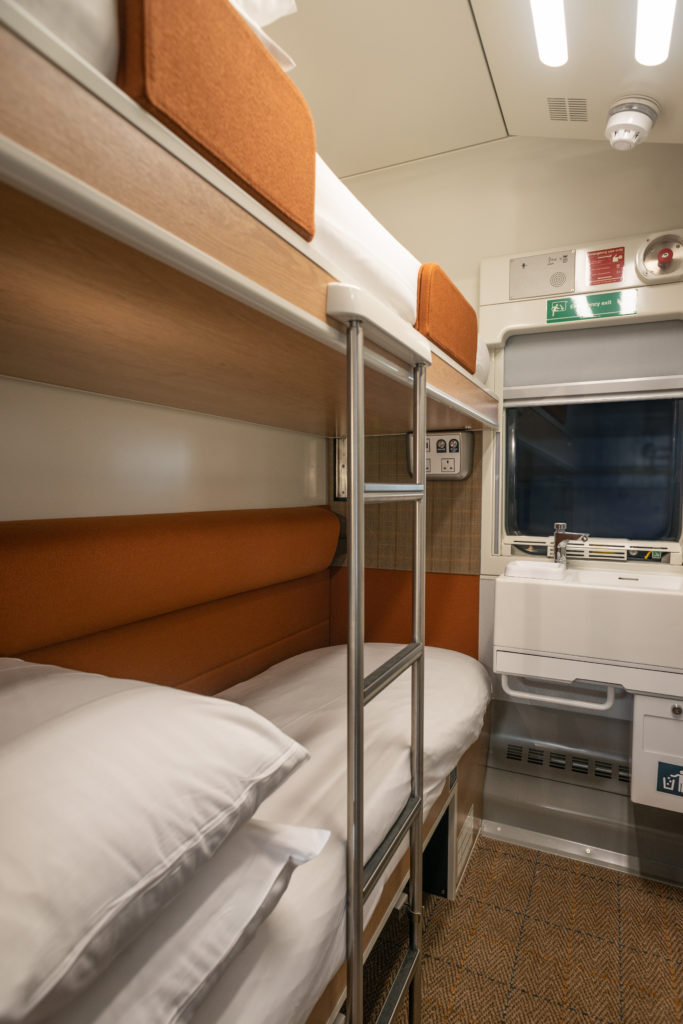 The coaches are designed to operate in temperatures as low as -25C. To do so, roof-mounted freshwater tanks are insulated and the underframe wastewater tanks have heated covers with heating wires for water pipes. The heating and ventilation system has a stabling mode which maintains a minimum temperature of 5C.
The order for 75 Mark 5 sleeper coaches comprised 11 Seating coaches, 10 Club coaches, 40 Sleeper coaches and 14 Accessible coaches.
Seating coaches have 31 cradle seats which recline by 11º from the upright position. Passengers are provided with footrests, electrical sockets, USB chargers, a reading light, host call bell and personal secure storage underneath the luggage rack.
The club coach seats 23 in its restaurant area and seven at bar stools. It has a comprehensively equipped galley which includes a refrigerator, coffee machine with a milk reservoir, water boiler, toaster, microwave ovens, holding oven, combination oven, ice machine and dishwasher.

Sleeper coaches have four Standard Class berths, each with two bunk beds and wash basins, and six Business Class berths with en-suite toilet facilities which provide a shower cubicle when the lid of the toilet bowl is down. A standard toilet and attendant's cubicle is provided at each end of the coach.
Accessible coaches have two toilets for persons of reduced mobility (PRM), a single and double berth adapted for PRM usage, two en-suite double berths and two Standard Class berths.
The Nova 3 fleet
TPE recently invested £500 million on three different Nova fleets comprising 220 new coaches. The Nova 1 fleet is 19 Hitachi-built five-car Class 802 bi-mode units, each with 342 seats. These operate between Liverpool/Manchester and Newcastle/Edinburgh via the East Coast Main Line.
12 CAF-built five-car Class 397 EMUs make up the Nova 2 fleet which each have 286 seats. These run between Manchester Airport/Liverpool and Glasgow/Edinburgh on the West Coast route. The Nova 3 fleet comprises 13 five-car sets of Mark 5A coaches plus a spare driving trailer coach. Each set has 291 seats. They are hauled by 2,800kW Class 68 locomotives. The Nova 1 fleet is maintained by Hitachi in Doncaster and Edinburgh, whilst Alstom maintains the Nova 2 and 3 fleets in Manchester.
TPE's procurement of its three small and quite different Nova fleets contrasts with orders from other train operators for uniform fleets. From statements made by the company, it seems that its rationale for procuring different Nova fleets was to spread the orders to acquire new trains as soon as possible given the urgent need to increase capacity on its overcrowded services.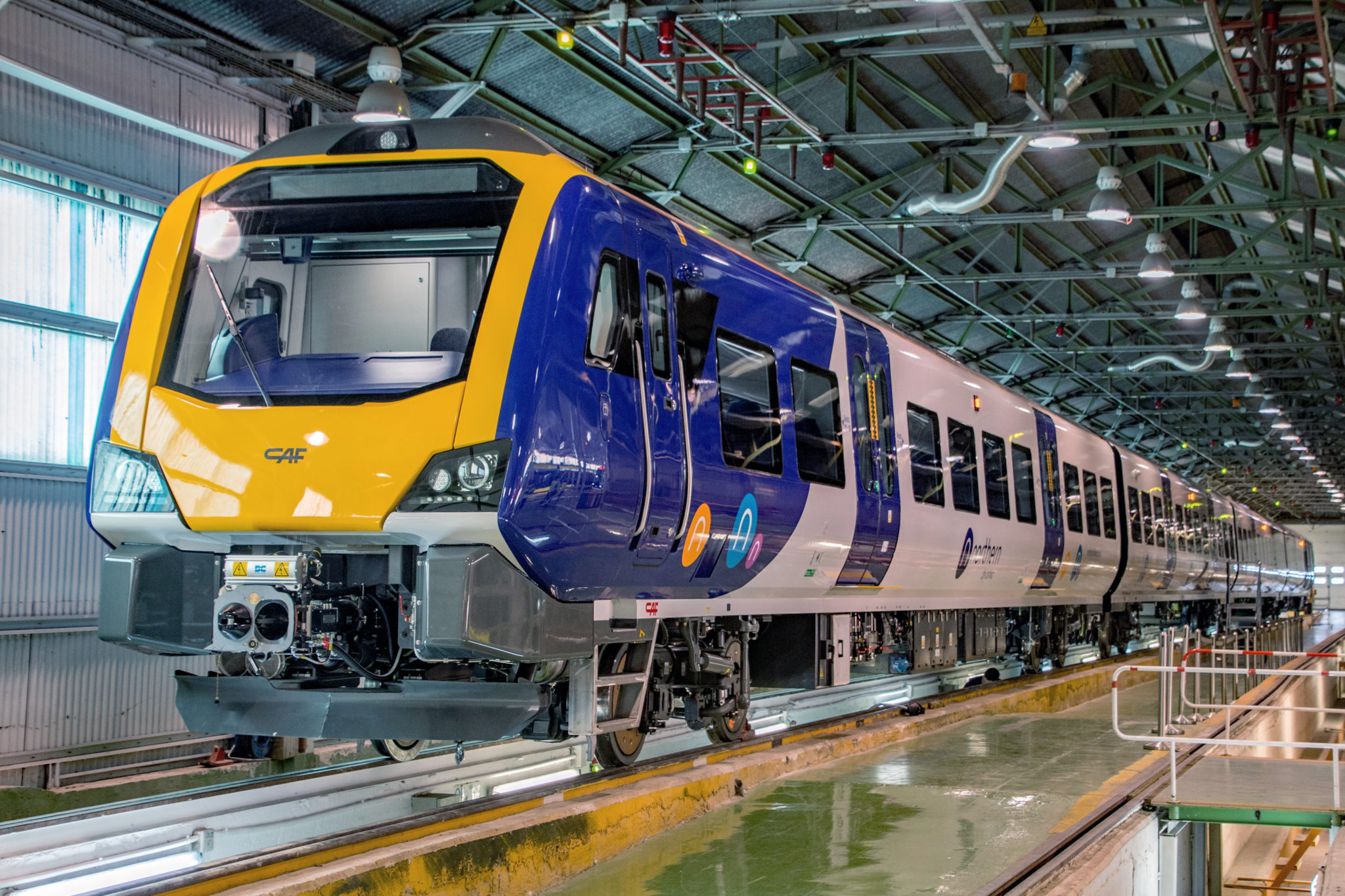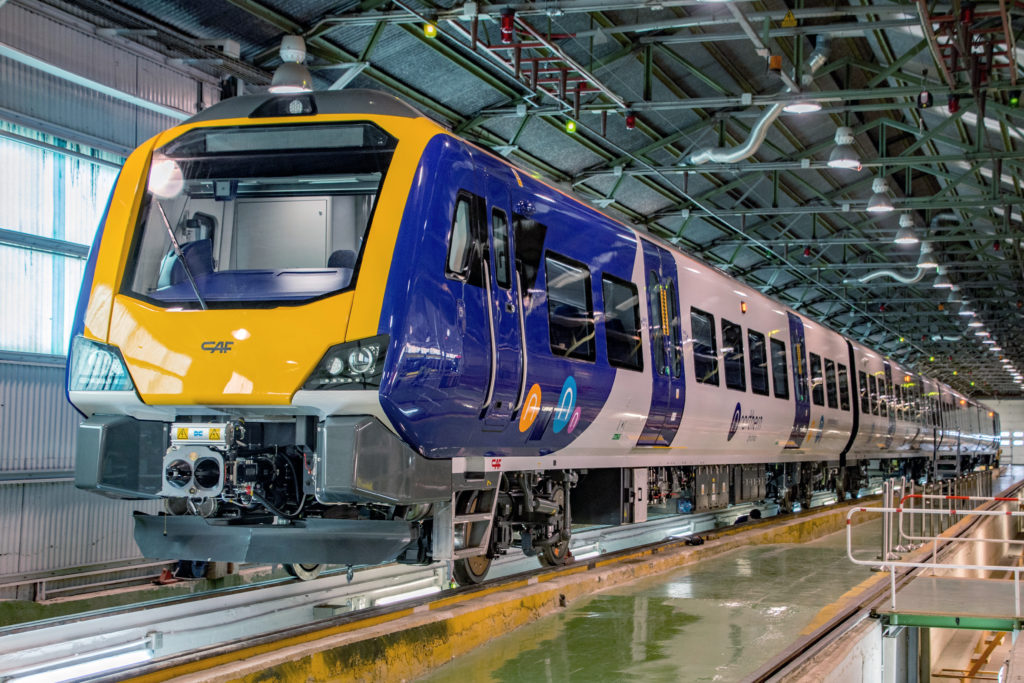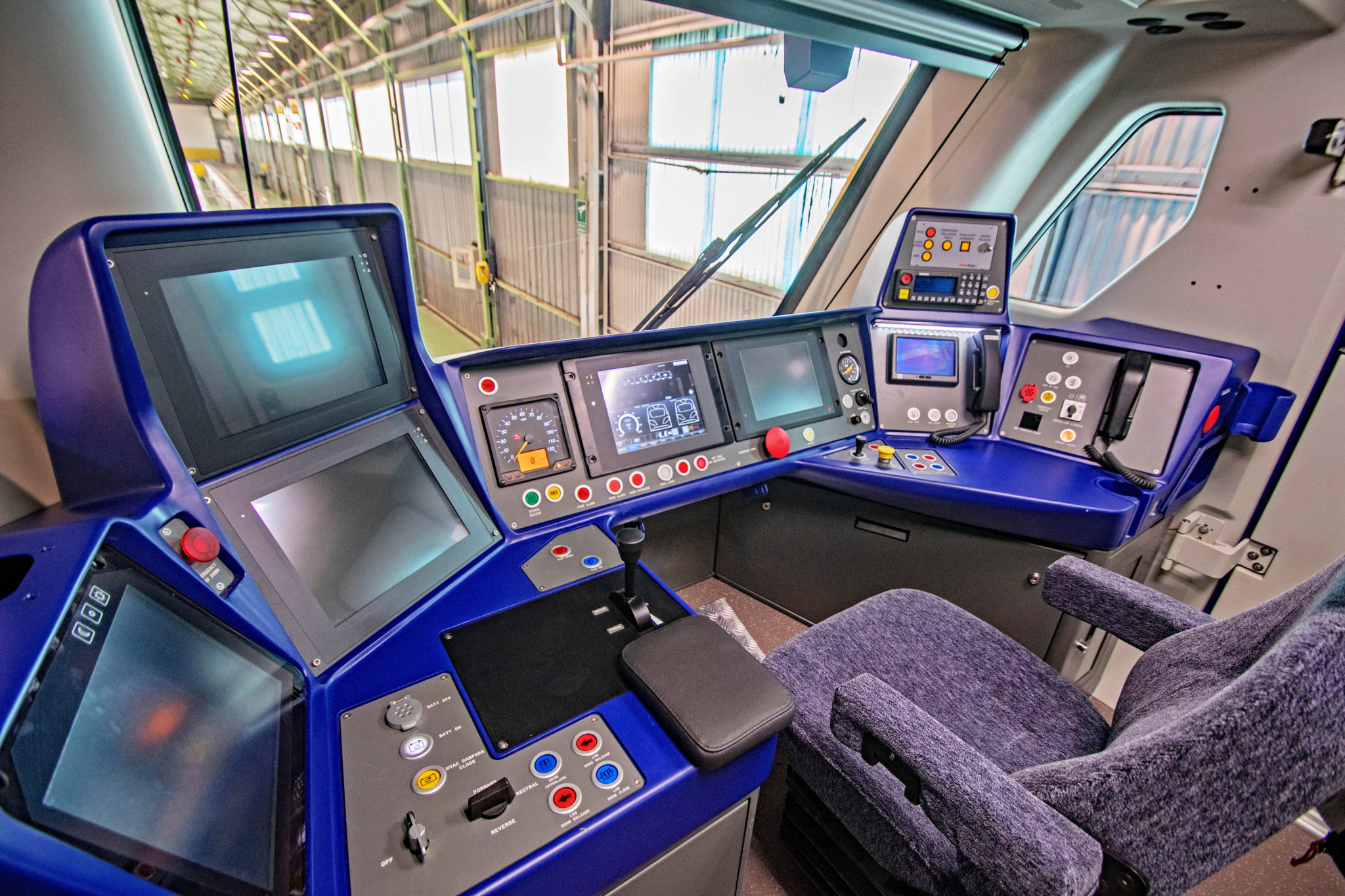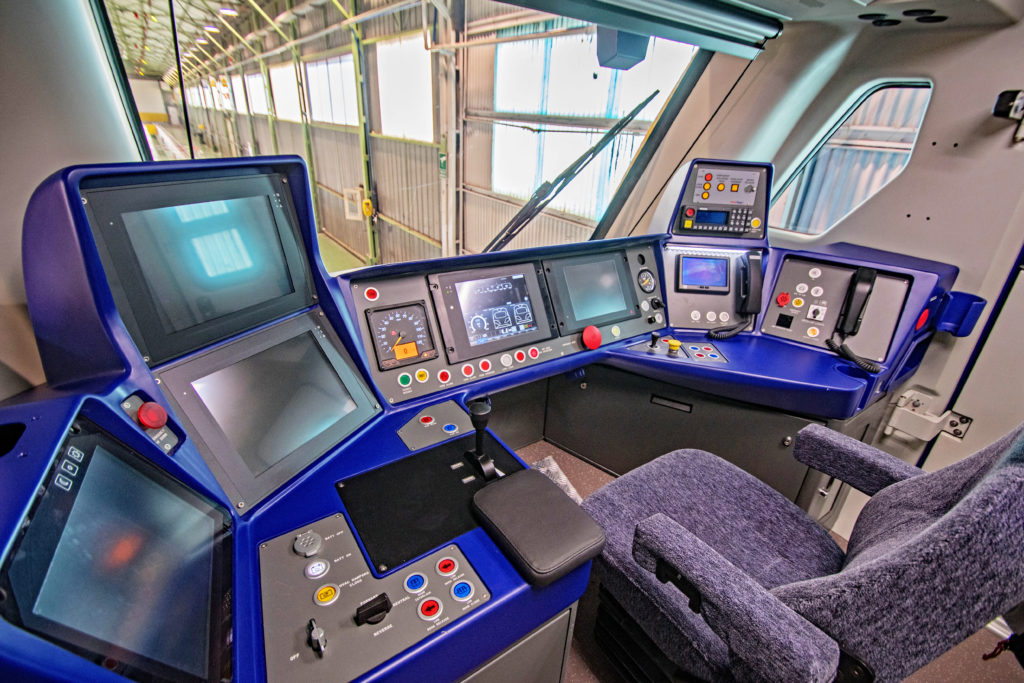 TPE also had to consider electrification uncertainties, particularly in respect of its Nova 3 fleet which mostly runs on non-electrified routes. The choice of loco-hauled coaches for these routes provides a relatively easy conversion to electric traction by replacing the locomotive. Furthermore, it is also likely that CAF was able to offer a competitive price for Mark 5A coaches as this extended its Caledonian Sleeper Mark 5 production run.
The 13 sets of five Mark 5A coaches that make up the Nova fleet comprise 1 DT – Driving Standard Class with 64 seats; 1 T1 – First Class catering/wheelchair coach with 36 seats and two wheelchair spaces; 2 T2 – Standard with 59 seats, plus an area that offers six tip-up seats or bike storage, 1 T3 – Standard with 69 seats. The coach interiors are quite different from those of the Mark 5 Caledonian Sleeper coaches, with one exception. This is that, with its 2-1 seating, the Mark 5 Seating coach is almost identical to the Mark 5A T1 coach and has the same seats.
Though the Mark 5A coaches are designed for 125mph, their maximum operating speed is 100mph. They share the same body shells (except width and window location), bogies, braking systems, batteries, internal and external doors, gangways, air conditioning, toilet system, Wi-Fi and CCTV as the Mark 5 coaches.
In addition, the Mark 5 and 5A coach sets have a Train Control and Monitoring System (TCMS). The controls, sensors and modules that comprise this system communicate via Ethernet serial communications buses. Both sets of coaches also have an On-board Train Data Recorder (OTDR) which records operational and maintenance data. A maintenance software tool analyses the data downloaded from the OTDR.
A particular difference between the Mark 5 and Mark 5A sets is that, instead of Dellner couplers, Mark 5A coaches have inter-coach bar couplers, with buckeye couplers and buffers provided at each end of the five-coach set. Perhaps the most significant difference between the Mark 5 and Mark 5A sets is the DT coach's driving cab which adds significant complexity to a small production run. However, having supplied numerous UK multiple units, CAF is familiar with the requirements of UK driving cabs.
Stakeholders and seats
In his presentation, Graham reflected on the number of stakeholders that CAF had to liaise with during the design, supply, commissioning and maintenance of the Mark 5 fleets. In addition to Network Rail and the ORR, key stakeholders for the sleeper coaches were SERCO Caledonian Sleeper as the operator, GB Railfreight as traction supplier and testing operator, Alstom who maintain the fleet at its Glasgow Polmadie depot, Lombard as the owner and Transport Scotland as grant funder.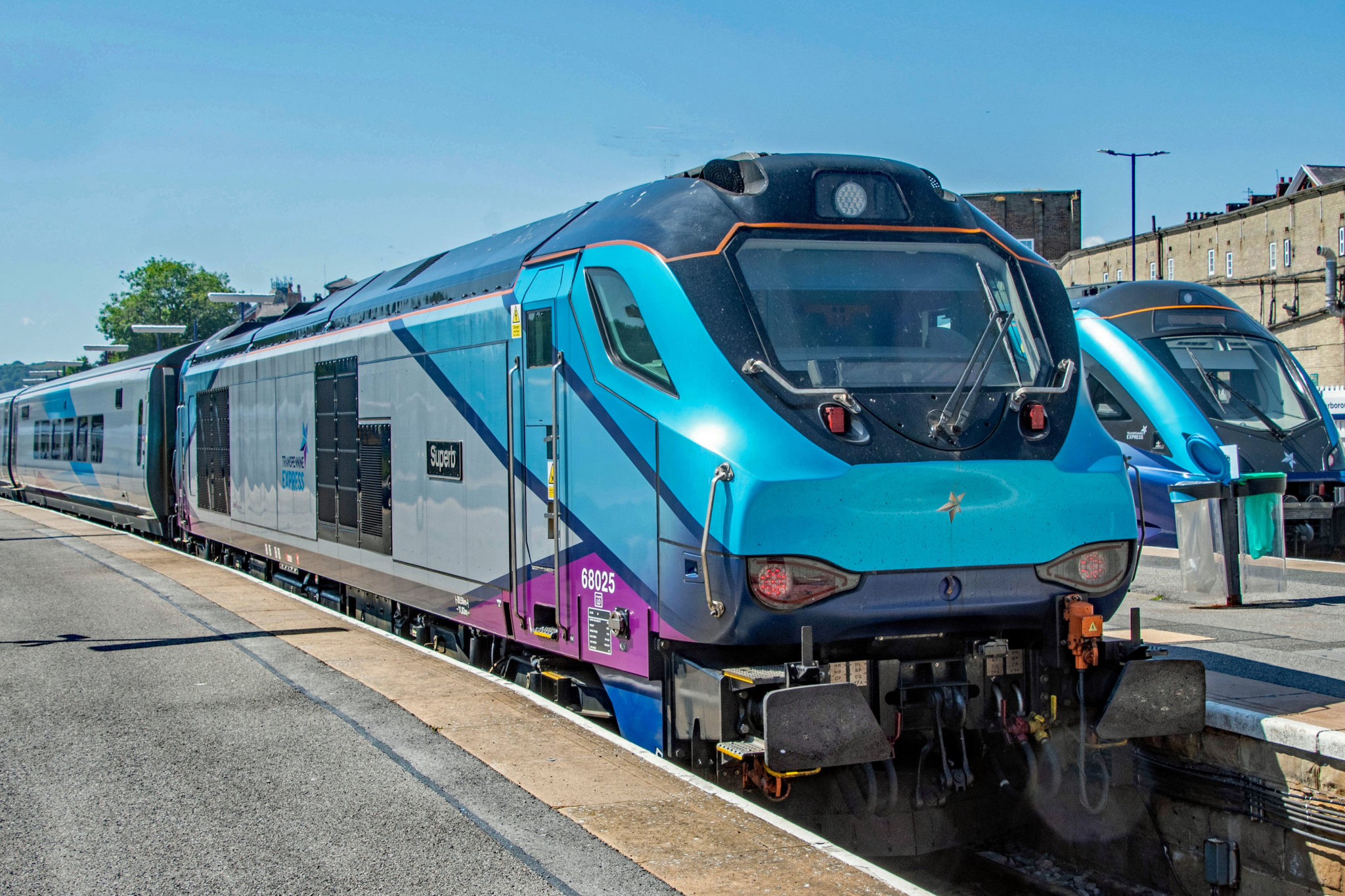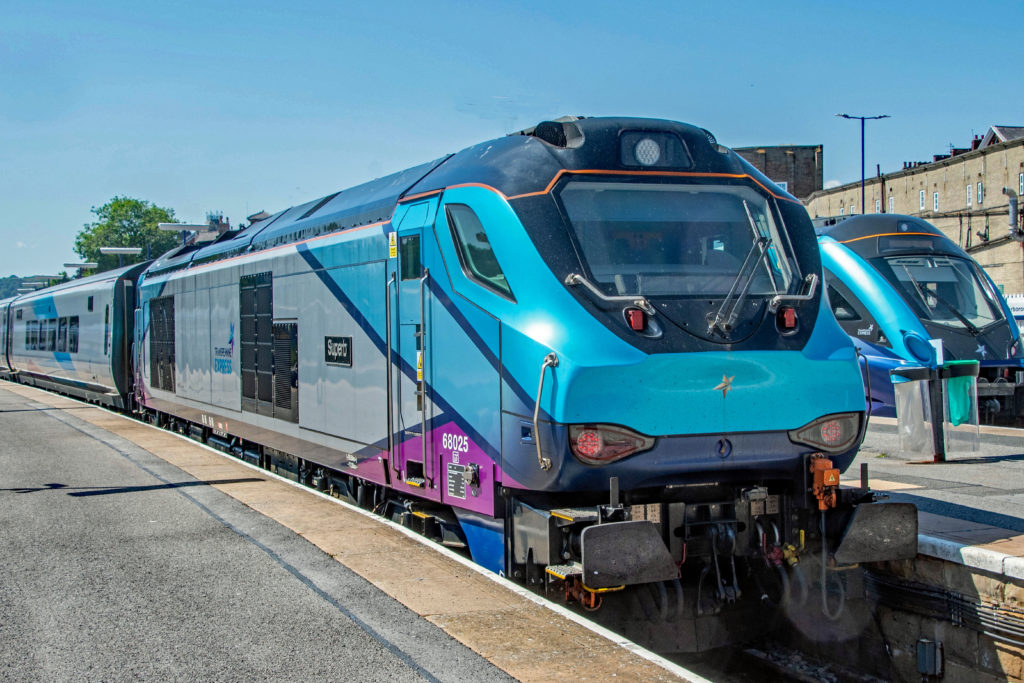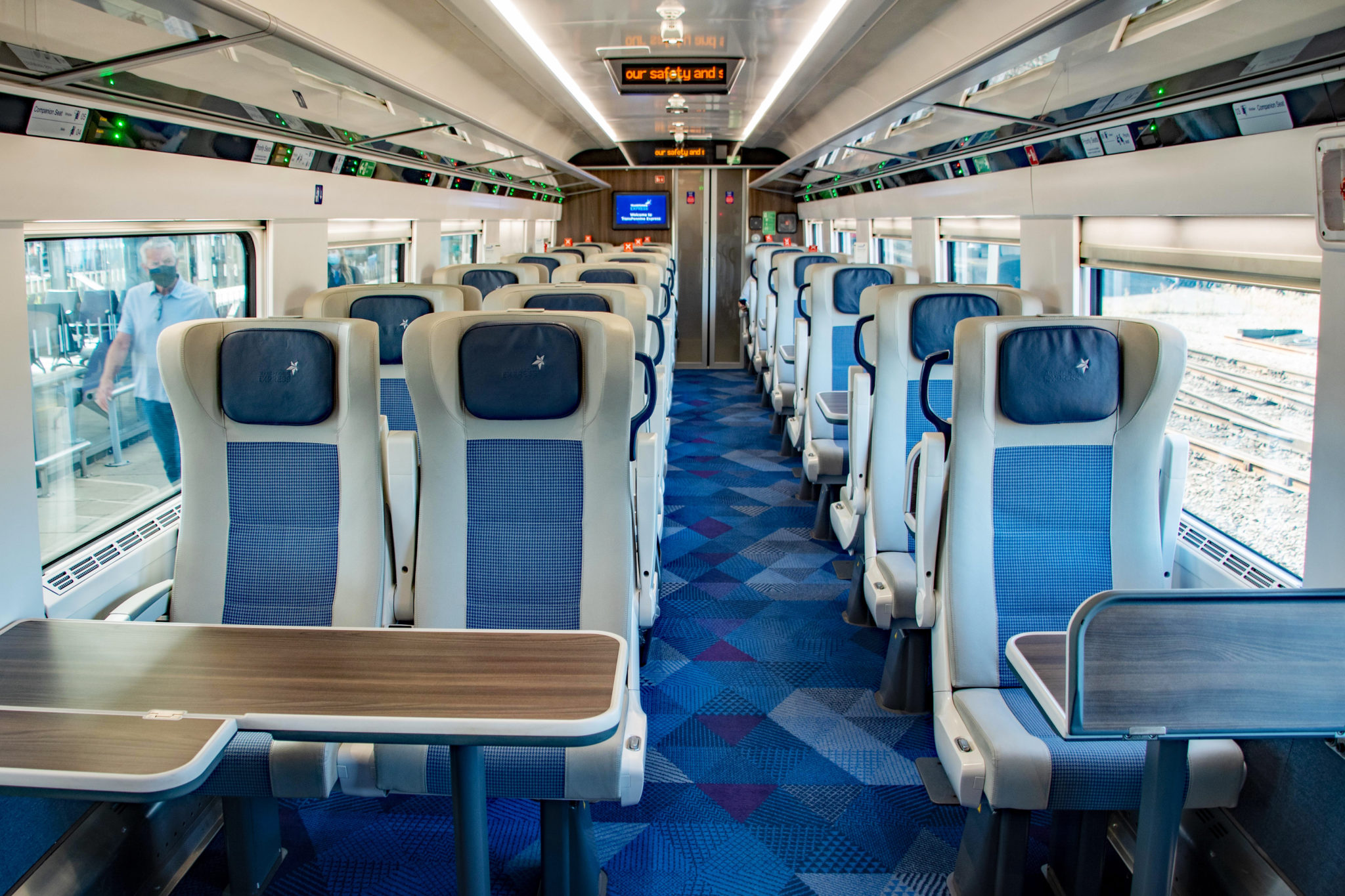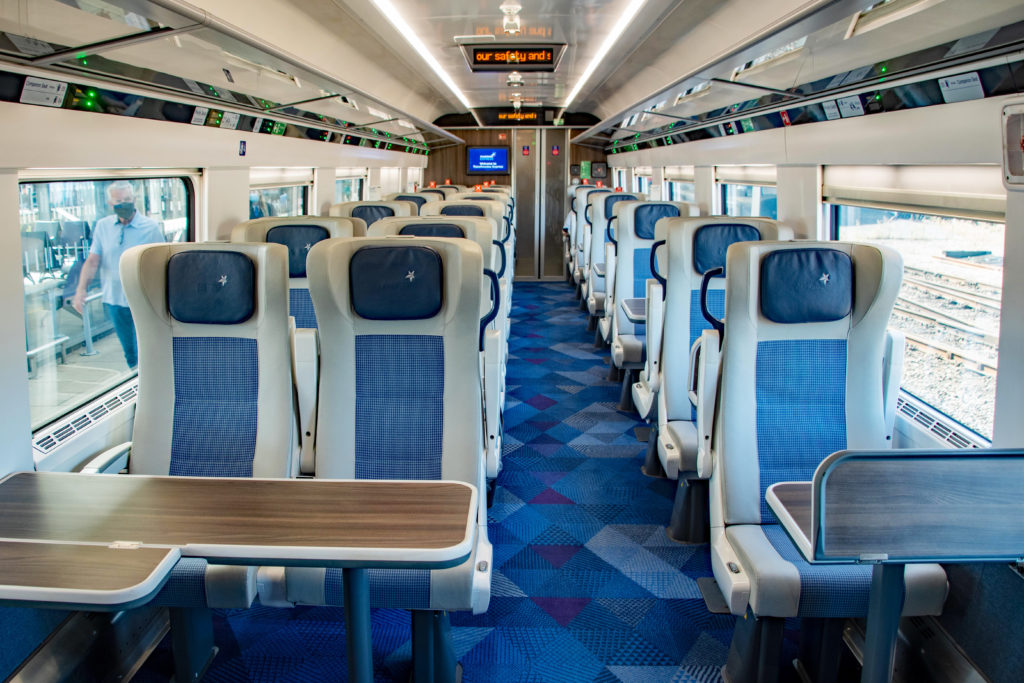 For the Mark 5A fleet, the key stakeholders were TPE as the operator, DRS as traction supplier who also sub-leased 14 of its Class 68 locomotives to TPE, Freightliner as the testing operator, Alstom who maintain the fleet at its Longsight Polmadie depot and Beacon Rail Leasing as the owner.
There were fewer stakeholders for the CAF-built Class 195 and 331 units for which Northern was the operator, testing operator and maintainer, and Eversholt was the owner.
Graham also considered the implications on the TPE Mark 5A coaches being 0.8 metres shorter than the Mark 3 and 4 coaches, and advised that if they had been 23 metres long, there could have been an additional row of four seats in each of the set's five coaches. He then calculated the potential lost revenue on the basis of a 35-year fleet life, 11 sets operating per day for 364 days per year, with each making five trips a day for which a typical ticket would cost £36. On this basis, the resultant lost revenue is a large nine-figure sum. Readers are invited calculate the exact sum for themselves.
---
Graham Taylor's presentation 'Mark 5 Coaches: Sleepers and Transpennine' is available in the Railway Webinar section of the IMechE webinar hub: