Heading photo: Early designs released by Hitachi Rail Europe of its AT400 very-high-speed train, which has been labelled "the British bullet train".
The projects and rolling stock that are featured in Rail Engineer must often deal with the constraints of Britain's historic railway infrastructure. For HS2, this is not a problem, as the company has a blank canvas for the design of Britain's first domestic mainline railway for 120 years.
This leaves HS2 free to use best practice to ensure that its new high-speed railway will offer the required capacity, speed, reliability and value for money, as well as designing for energy efficiency and whole system maintainability.
In addition to such operational issues, there is also the requirement to satisfy increasing customer expectations and meet the needs of passengers who are getting older, taller and broader. When HS2 services start in 2026, the requirement will be a stress-free, seamless end-to-end journey. This may require smart technology that has yet to be invented.
At the heart of this vision is HS2's fleet of new trains that, for phase 1 of the project, are currently subject to a £2.75 billion procurement exercise to purchase at least 54 trains, each 200 metres long, complete with their supporting maintenance services. The designers of these trains, however, do not have quite the same blank canvas as is available to HS2's infrastructure designers, as the trains are constrained by having to run on both HS2 and the conventional network.
HS2 phase one will offer faster and much-improved journeys on intercity routes out of London Euston. In effect, it is a by-pass for the West Coast main line (WCML) between London and Lichfield, with a spur to Birmingham, and so will also release a large amount of capacity on the bottom end of the WCML. In 2026, this is expected to carry ten trains an hour each way, of which seven will use the WCML by-pass to serve Manchester, Liverpool and Glasgow. Hence the need for classic-compatible trains for HS2 phase one.
When the HS2 network is complete after phase two opens in 2033, its Y network will terminate at Manchester and Leeds and will also by-pass the WCML between London and Wigan and the East Coast Main Line between London and York. It is anticipated that there will then be 24 trains per hour (18 from London and six northwards from Birmingham), of which 14 will run on dedicated routes. This will require a further order of about 100 trains, some of which will be dedicated to the HS2 route to take advantage of its European GC loading gauge.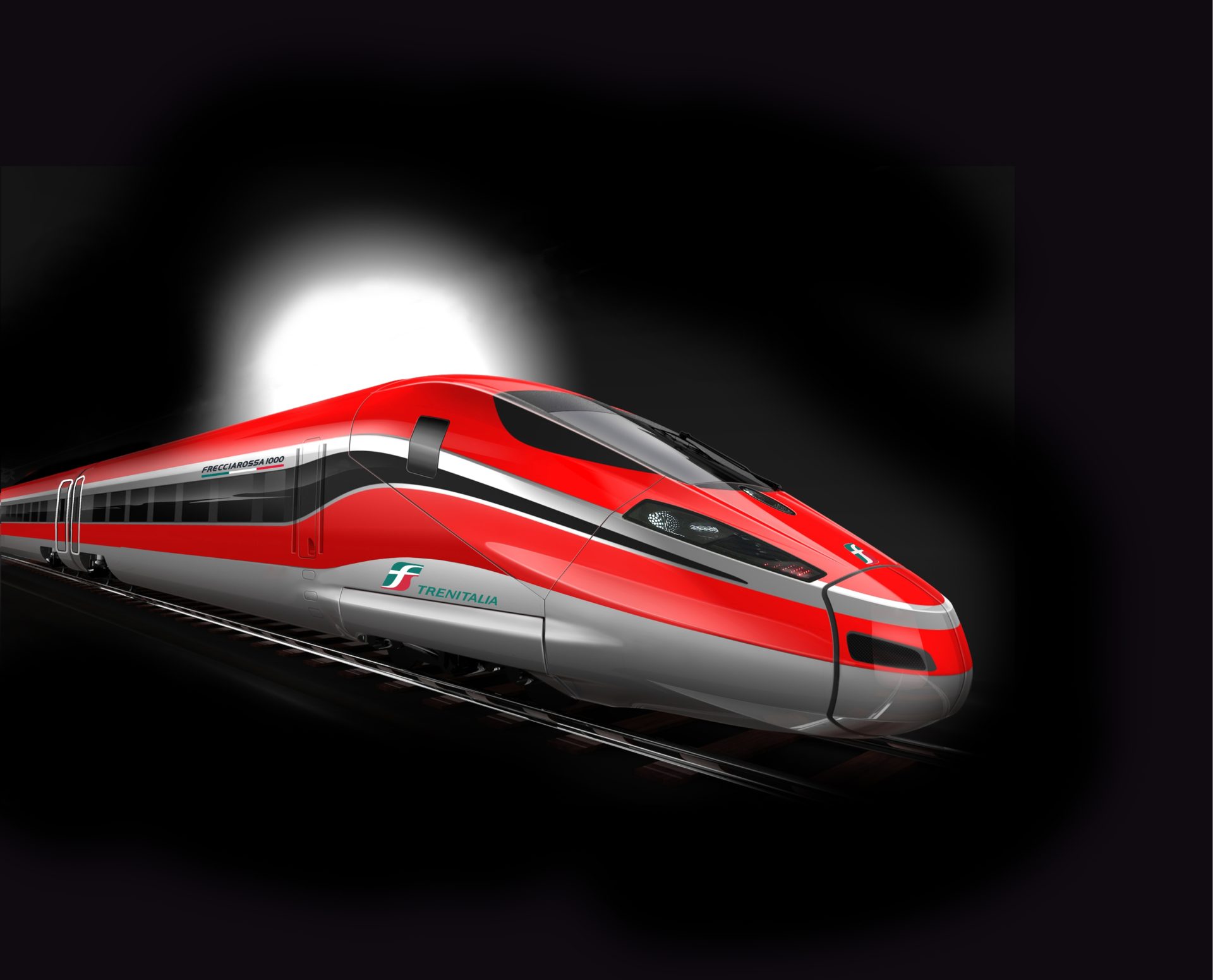 Selecting suppliers
HS2's director of rolling stock and depots, Iain Smith, told Rail Engineer that, in selecting its train builders, the company is seeking a train that offers the best possible customer experience in accordance with many aspects of the Invitation to Tender. In doing so, there is an absolute requirement to be fair, open and transparent.
This requires an innovative approach by the manufacturers, which the rolling stock contract will reward. HS2 also wishes to get maximum benefit from designing the railway as an integrated whole, for example by having trains and infrastructure monitoring each other.
Before selecting bidders, the pre-qualification stage considered each company's record in respect of health and safety, the environment, quality and risk management, as well as its financial standing and experience in the design, manufacture and maintenance of high-speed rolling stock. Pre-qualification was also guided by HS2's strategic goals of being a catalyst for growth and a good neighbour, as well as offering capacity and connectivity, value for money, passenger experience, skills and employment, world class standards and sustainability.
This was done against a range of mandatory and discretionary pass/fail and scored criteria that also considered collaboration, innovation and contractual flexibility. Consortia applications were allowed, as there was no requirement for applicants to be a single legal entity.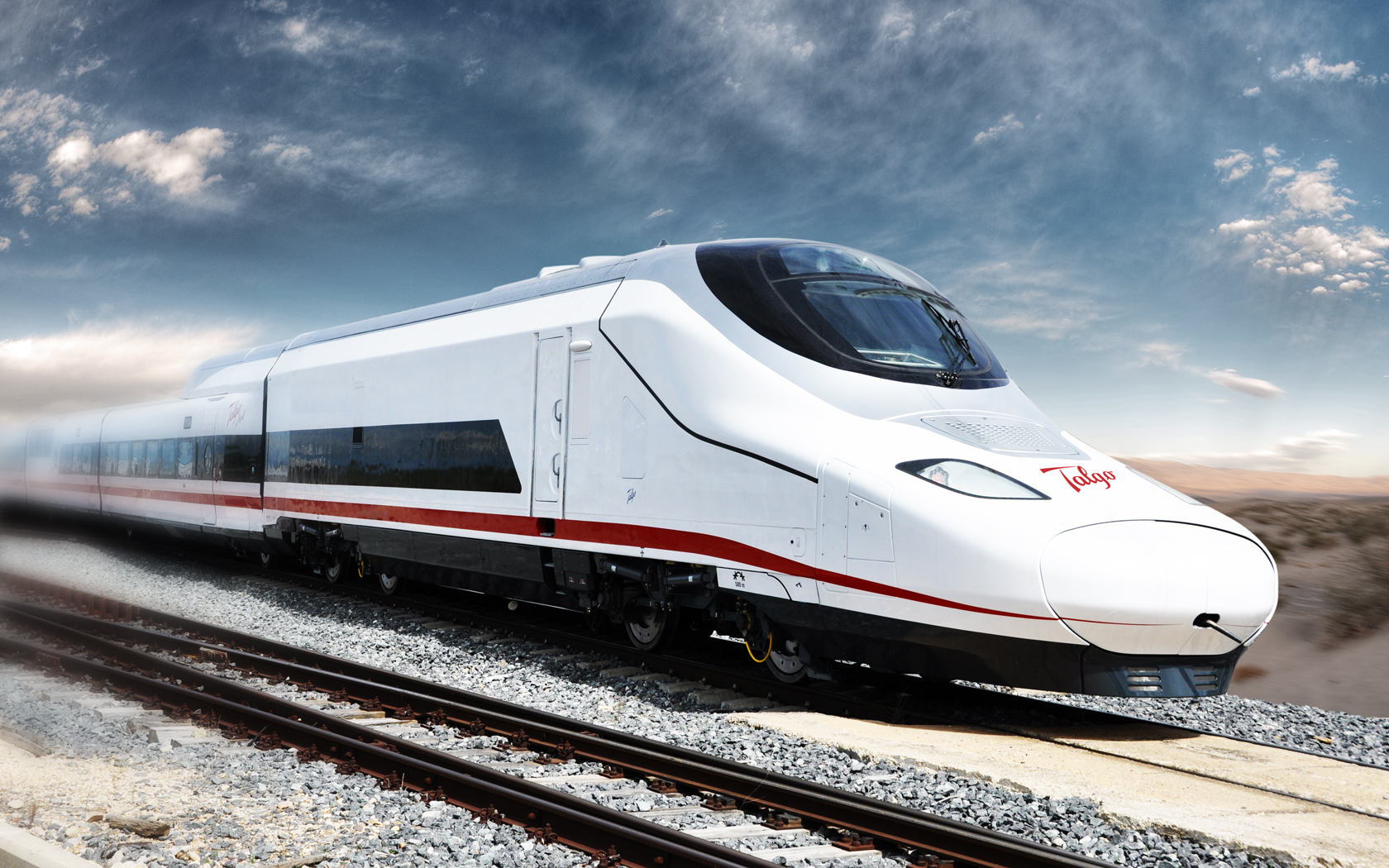 In November 2017, HS2 announced that the five selected bidders for its high-speed train contract were Alstom Transport, Bombardier Transportation UK, Hitachi Rail Europe, Patentes Talgo and Siemens. In July, Bombardier and Hitachi announced that they would form a partnership to submit a joint bid for the contract. CAF has subsequently joined the shortlist of bidders in the interest of maintaining robust competition. Part 2 of this feature, in next month's Rail Engineer, will have more information about these prospective high-speed train builders.
The HS2 trains contract is split into a manufacturing and supply agreement (MSA) and a train service agreement (TSA). The MSA requires trains to be built in accordance with HS2's technical specification, which includes on-board, but not wayside, signalling and is sufficiently flexible to take account of emerging customer requirements.
The TSA covers maintenance, spares and logistics management as well as technical and obsolescence management, but not daily servicing and cleaning. It also includes the provision of operational simulators and fitting out the new high-speed train depot at Washwood Heath in Birmingham.
In addition to the technical specification, the Invitation to Tender specifies the delivery schedule and information that bidders must supply. It also details how HS2 will evaluate bids, including questions and scoring criteria, and the population of a whole-life model. This last aspect is crucial, as the contract award will be to the most economically advantageous tender and so requires consideration of a variety of factors such as maintenance costs, track infrastructure charges, power characteristics and passenger capacity.
The five bidders will submit their bids in April. The contract award will be announced early in 2020.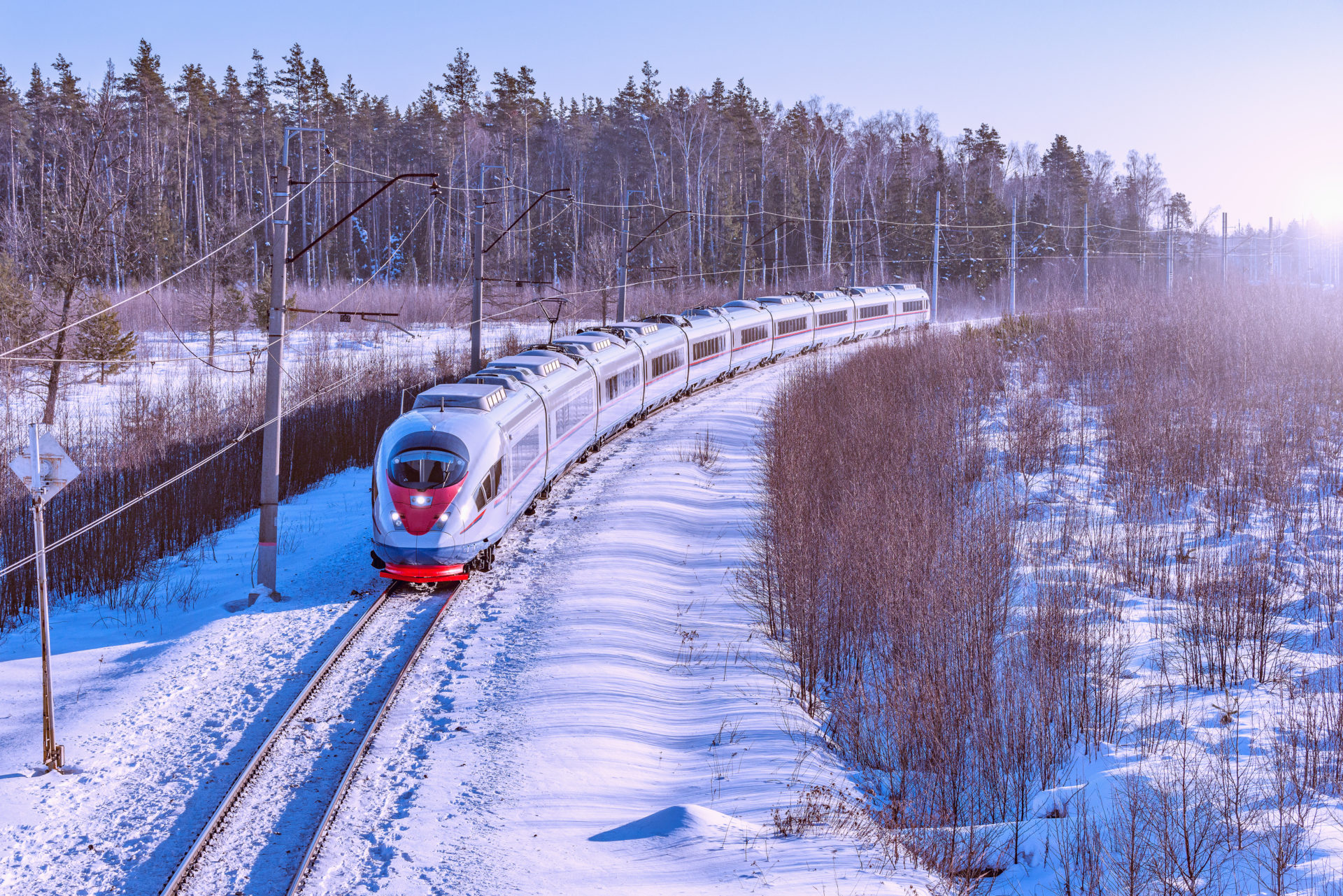 Trains for 2050
As the trains that HS2 are about to procure will be in service well into the 2050s, they will need to be adaptable for both future needs and emerging technologies. They must also meet HS2's environmental commitments by minimising energy consumption, waste and neighbour impact, with a particular focus on noise reduction.
The 338-page Train Technical Specification (TTS) specifies that trains will be made up of one or two coupled 200-metre-long units. Interestingly, the TTS does not specify vehicle length or doorway position dimensions. To ease passenger boarding, as well as facilitating adoption of the platform edge protection system that HS2 is considering, doorways will have to be in consistent platform positions. This implies that builders of HS2's first trains will determine vehicle length and doorway positions for future HS2 trains.
This is one example of the relationship between the phase one and later train orders and illustrates how the classic compatible train designs will constrain some aspects of the phase two trains. A further example is that, from 2033, all trains will need to have very similar performance characteristics to maximise capacity for the required 18 trains per hour operation from London.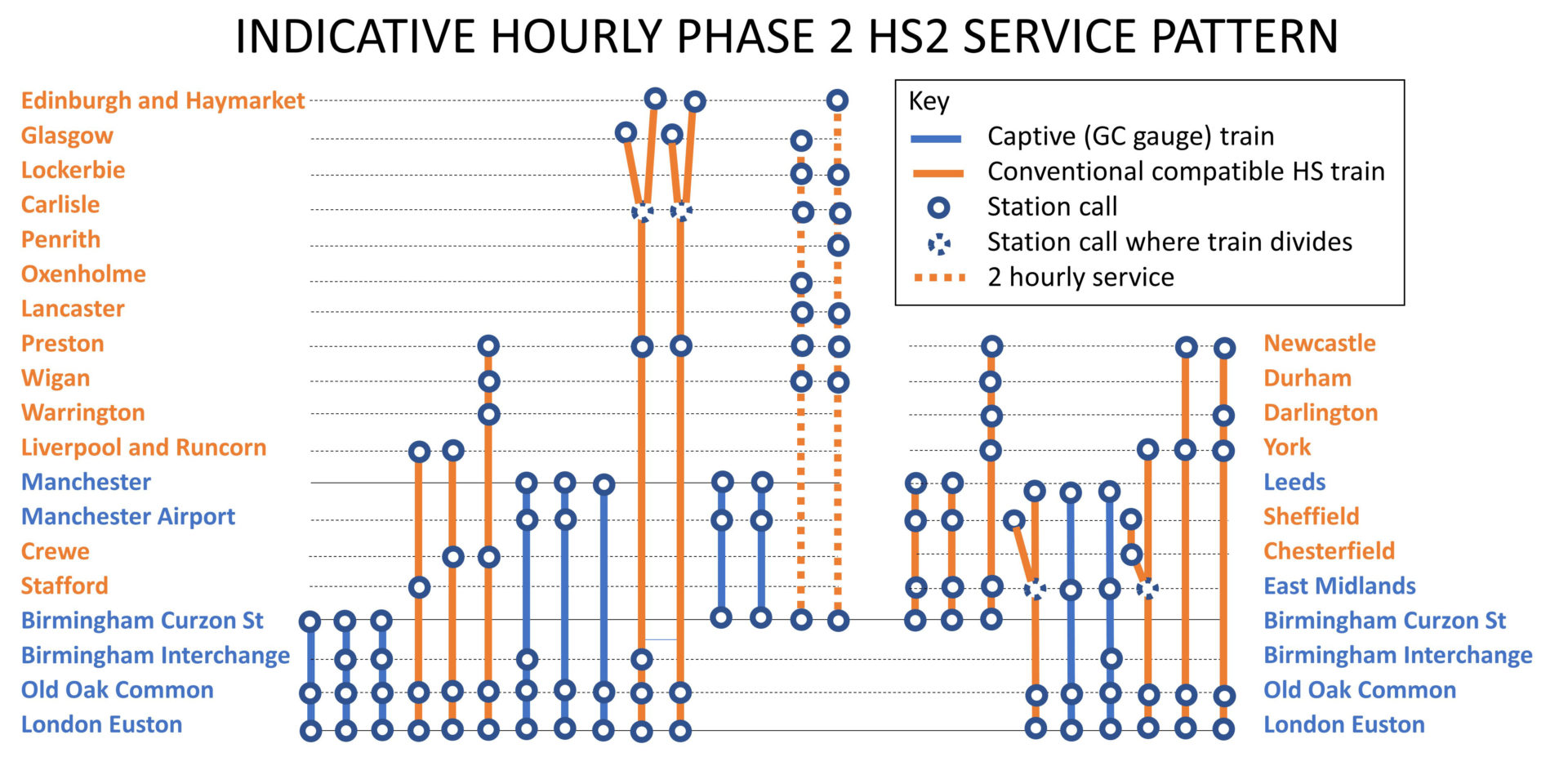 This frequency of train service will also be made possible by ETCS level 2 signalling with highly repeatable Automatic Train Operation, which is likely to be a world-first for high-speed rail.
The TTS traction performance specification requires HS2 trains to be able to accelerate from stationary to 360 km/h and cover 40 kilometres in 535 seconds. It also specifies journey times from London to Birmingham and Glasgow of respectively 45½ minutes and 3 hours 45½ minutes, both with only two stops. For the Glasgow journey, this compares with current Class 390 Pendolino performance of 4 hours 8 minutes, with a single stop at Preston. Hence HS2 phase one will see journey times to Scotland reduced by 20 minutes, despite one extra stop and incurring a speed penalty on the curved route through the northern hills as, unlike the current class 390s, they won't tilt.
Operations and maintenance
HS2 is to build its phase one Washwood Heath train maintenance depot in close co-operation with the appointed rolling stock manufacturer, which will fit out the depot to deliver its maintenance services, although daily servicing and cleaning will be the responsibility of the train operator. The maintenance contract is for a 12-year period.
The manufacturer will be expected to design the HS2 fleet for ease of maintenance, with high reliability and availability in mind. The TTS specifies a mean distance between service-affecting failures of at least 300,000 kilometres on the HS2 network and 150,000 on the conventional rail network.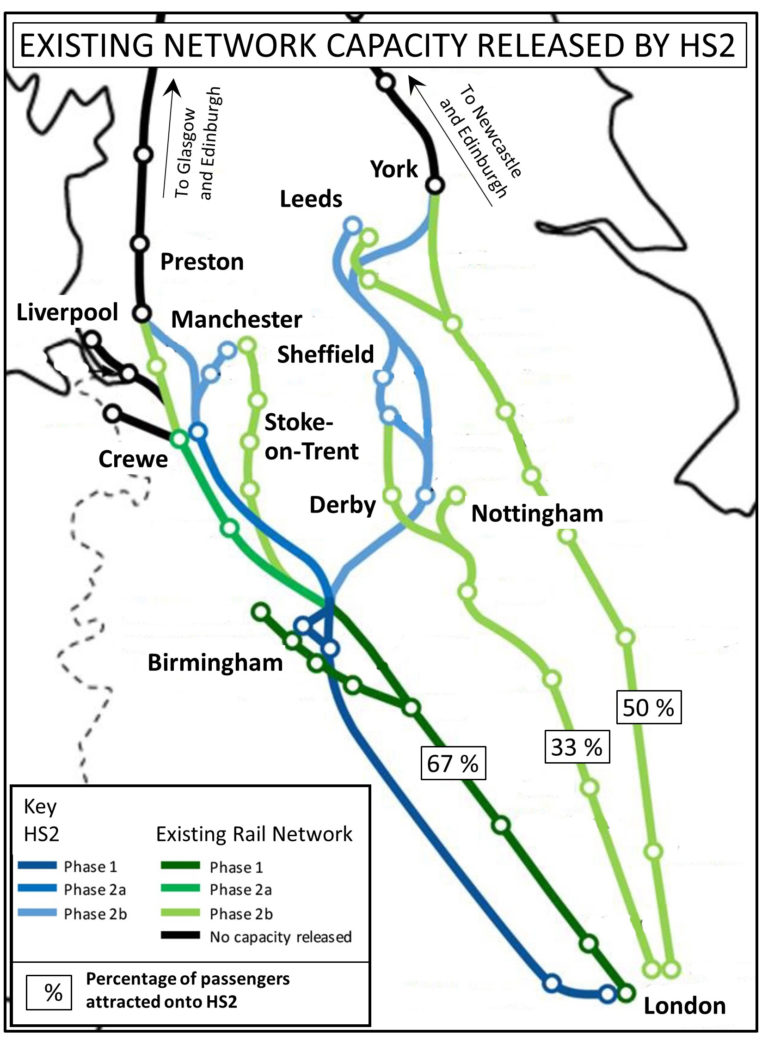 To minimise downtime, a maximum repair time for items that could be damaged or vandalised ranges from 45 minutes for internal loudspeaker repairs in a station to six hours for a depot window replacement.
Operational requirements include specified access for servicing tasks and the requirement to have the units ready for service within three minutes from their shut down status and for units to be coupled together within two minutes. The passenger and crew facilities must be designed to ensure that the passenger service is consistently delivered.
The manufacturer must also provide operational simulators, which must minimise the use of real trains for operational training. HS2 also wishes to see trains designed to support safe and prompt platform train dispatch arrangements.
One such improvement is the virtually step and gap-free train access on the HS2 network for which a platform height of 1,115 mm has been specified. This follows Japanese and Chinese practice of step-free access on high-speed routes, in contrast to the lack of step-free access in Europe where the relevant standard (INF TSI) specifies platform heights of 550 mm or 760 mm and allows for a special UK case of 915 mm.
As platforms on the HS2 network must accommodate phase-two trains, built to GC loading gauge, the classic-compatible trains will have a moveable bridging piece 240 mm wide between the vehicle body and platforms. On the conventional network, they will have extending steps, as on the current WCML Class 390 units.
This level access at HS2 stations will greatly benefit those whose mobility is impaired or who have prams and heavy luggage. It will also help achieve the required two-minute dwell time at intermediate stations. Dwell time is also defined in the TTS, which requires the unit to have a 95 per cent confidence of delivering a two-minute intermediate station dwell time as calculated in accordance with a specified dwell time model.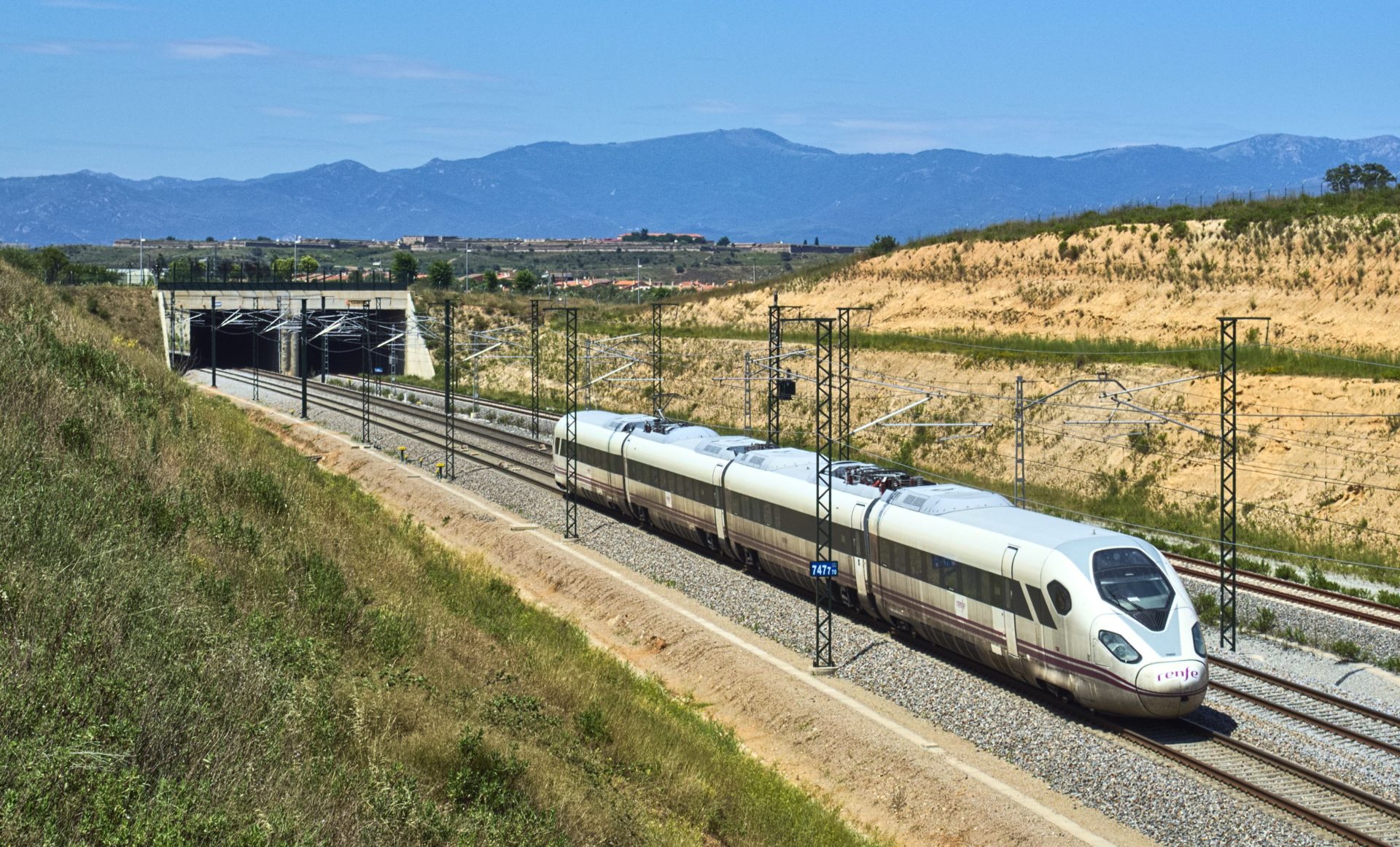 The passenger experience
Manufacturers are to submit proposals that allow for coach interiors to be fitted out in accordance with a yet-to-be determined final design. This provides flexibility for the trains to cope with the differing needs of those with a 45-minute journey from London to Birmingham or one of over 3.5 hours to Scotland, as well as business travellers in the week and leisure travellers at weekends or holidays. Designs must also be sufficiently flexible to accommodate emerging technologies that could improve customer experience.
On-board seating will have to meet the requirements of the yet-to-be-appointed West Coast Partnership franchise that is to develop and introduce HS2 services. This franchise will also finalise the HS2 timetable that will determine the actual number of trains required, which could be more than the minimum of 54 specified in the contract.
To provide this flexibility, the TTS requirement specifies a contractually protected area. This is the area available within each vehicle that can be used for the fitment of interior equipment without any structural changes. Within this area, the operator will determine the mix of the 1+2, 2+2 and high-density seating, catering and luggage storage options. There is also a requirement for seats and tables to be moveable without affecting floor coverings. Each seat will have a three-pin socket, USB port, coat hook reading light, cup holder and storage for small items.
There is a detailed specification for high-quality passenger information systems and their content management, which includes the ability to display messages sent from a wayside station to trains, or groups of trains. Bluetooth, or similar, wayfinding beacons are also specified so that passengers can use their devices to guide themselves through the train.
The TTS stresses the need to make passengers feel safe, comfortable and welcome, as well as the importance of human factors and good industrial design. It explains how the appointed manufacturer will need to work collaboratively with HS2 and other stakeholders, in particular the train operator and passenger user groups, to develop the "user-facing elements of the unit".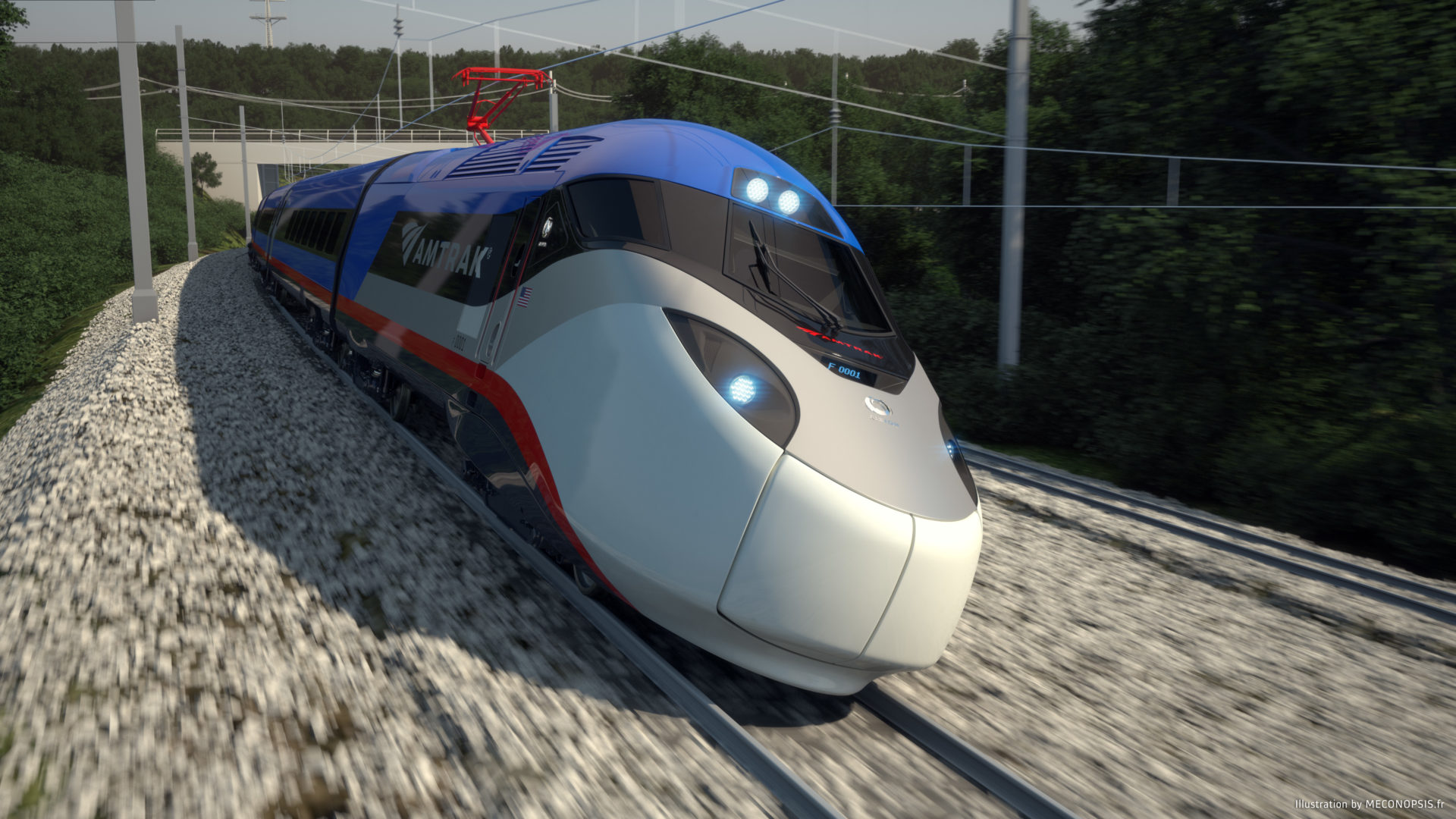 After contract award
An extensive collaborative design period will follow next year's contract award, after which it is expected that the first trains will be built in 2022/23 and then be subject to extensive off-network testing during 2023 and 2024. After the testing programme has delivered a design that is capable and reliable, the main production programme will start, probably in 2024.
As the systems integrator, HS2 must both test its new high-speed infrastructure and confirm that its new trains can run on it satisfactorily. To support this work, HS2 is developing a systems integration laboratory. The train manufacturer's role in testing the new high-speed infrastructure is crucial, as this will require trains in a known configuration. This process will be highly collaborative, from the manufacturer's early supply of its train systems for integration laboratory testing to the final testing at high speed. Testing and validation on the conventional network will also be required.
Systems testing does not solely concern technical integration. HS2's trains and infrastructure will have many crew and passenger systems, all of which will need to be tested from a human factors perspective. Hence, from 2025, the trains will be subject to operational testing on the conventional network. This will require significant collaboration between the manufacturer and the HS2 train operator.
In December 2026, the first paying customers should be boarding a high-speed train on Britain's new domestic high-speed network. As well as a faster journey, these passengers will experience trains that the HS2 procurement process will ensure have been designed and built around their needs.