AVENTICS™, one of the world's leading product brands for pneumatic components and systems, has now launched its new range of RDD Air Dryers that only require service intervals after eight years or 25,000 operating hours.
RDD air dryers contain a newly developed, patented adsorption medium to remove humidity in compressed air systems. Its superior moisture uptake and resistance against shock and vibration outperforms granular materials typically used on the market.
The dryers can be installed in any direction without loss in performance and are significantly smaller than dryers currently used on the market. The improved moisture uptake allows for much smaller purge whilst the robust design improves availability of pneumatic systems in rail vehicles.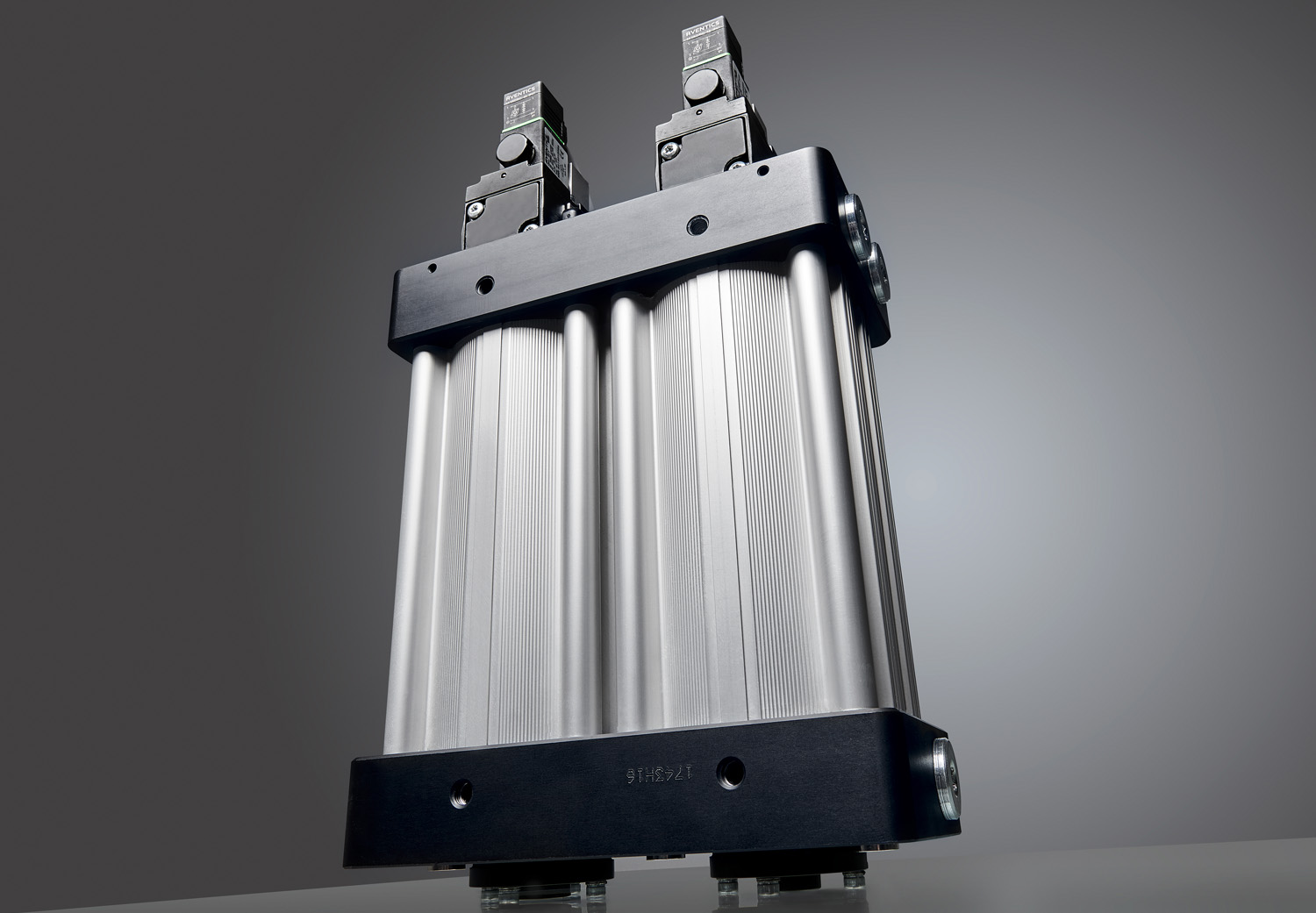 As part of Emerson Automation Solutions, AVENTICS is one of the world's leading product brands for pneumatic components and systems. With around 150 years of expertise in pneumatics, it provides products and services for many industries, including the railway technology sector.
By integrating electronics, the use of state-of-the-art materials, and focusing on machine safety and the Internet of Things (Industry 4.0), AVENTICS is a pioneer in applied and environmentally friendly solutions and is preparing for the future by expanding its approach to digitalization.
Over 2,000 employees work for Emerson's pneumatics brand worldwide. From production sites in Germany, France, Hungary, the USA, and China, AVENTICS products are marketed in over 100 countries and the company has received multiple certifications, including ISO 9001 and ISO/TS 16949 for quality, ISO 50001 for energy management, and ISO 14001 for environmental management.