For the first time, a foreign team has won the Institution of Mechanical Engineers' Railway Challenge competition.
Organised by the IMechE's Railway Division, the Railway Challenge provides a great opportunity for aspiring teams to compete in a challenging industry-specific competition, showcasing their skills, expertise, knowledge, and business acumen. Participants are required to design and manufacture a miniature (10¼" gauge) railway locomotive in accordance with a set of strict rules and a detailed technical specification.
The locomotives are then tested over a single weekend at the Stapleford Miniature Railway in Leicestershire, where several category winners and an overall Railway Challenge champion are announced.
The 2019 Challenge, the eighth in the series, saw 14 teams enter. Of these, 10 actually produced finished locomotives that would run at Stapleford.
The weekend started with scrutineering and a couple of days of final testing. On the hottest day of the year, several teams had trouble with their electronics.  In two cases, they were terminal problems, leaving eight teams to turn out on the Sunday, which still made for a good day's running.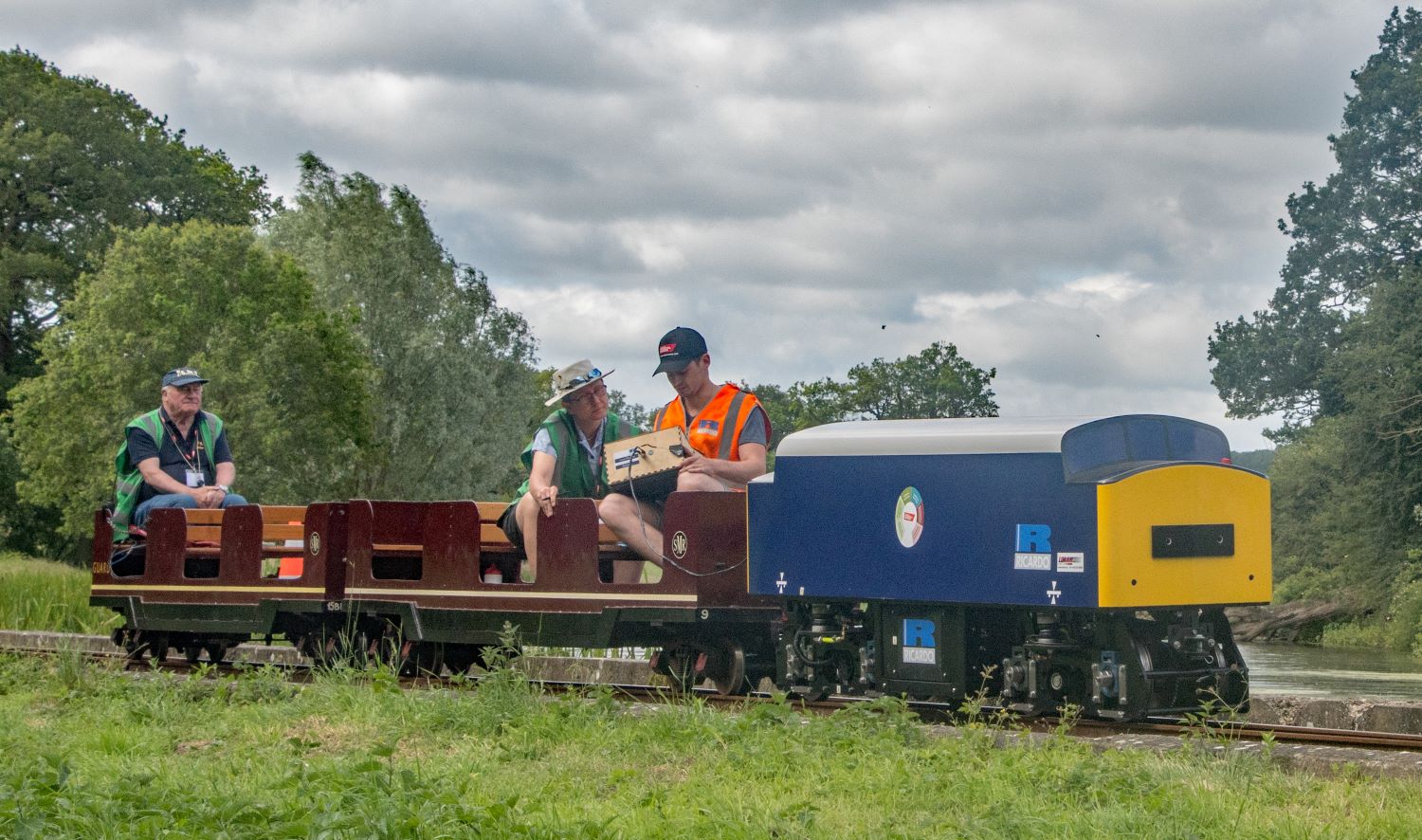 The weather was cooler on finals day. 2018 winner Ricardo Rail went first, followed by FH Aachen University of Applied Sciences, the German team making its third appearance at Stapleford.
New for this year was the Auto-Stop Challenge. Competitors had to pass a marker at a good speed, and the loco then had to automatically bring itself to a stop between two further markers. Distance from the second maker was what would count, overshooting the third would be a fail.
Much ingenuity was displayed for the 'trip' mechanism, which was entirely down to each team. Reflective panels (aluminium foil stretched over cardboard, or a reflector off a caravan), lumps of metal used as metal 'balises' and even the insides of someone's TV remote control were all used. All very clever stuff!
Except – sometimes it wasn't.  One team braked early – a false trigger?  Several overran – they had calibrated the braking distance using a full train then taken the test with a lighter, empty one.  It was a learning curve, and most teams struggled. Never mind – they'll be better next year.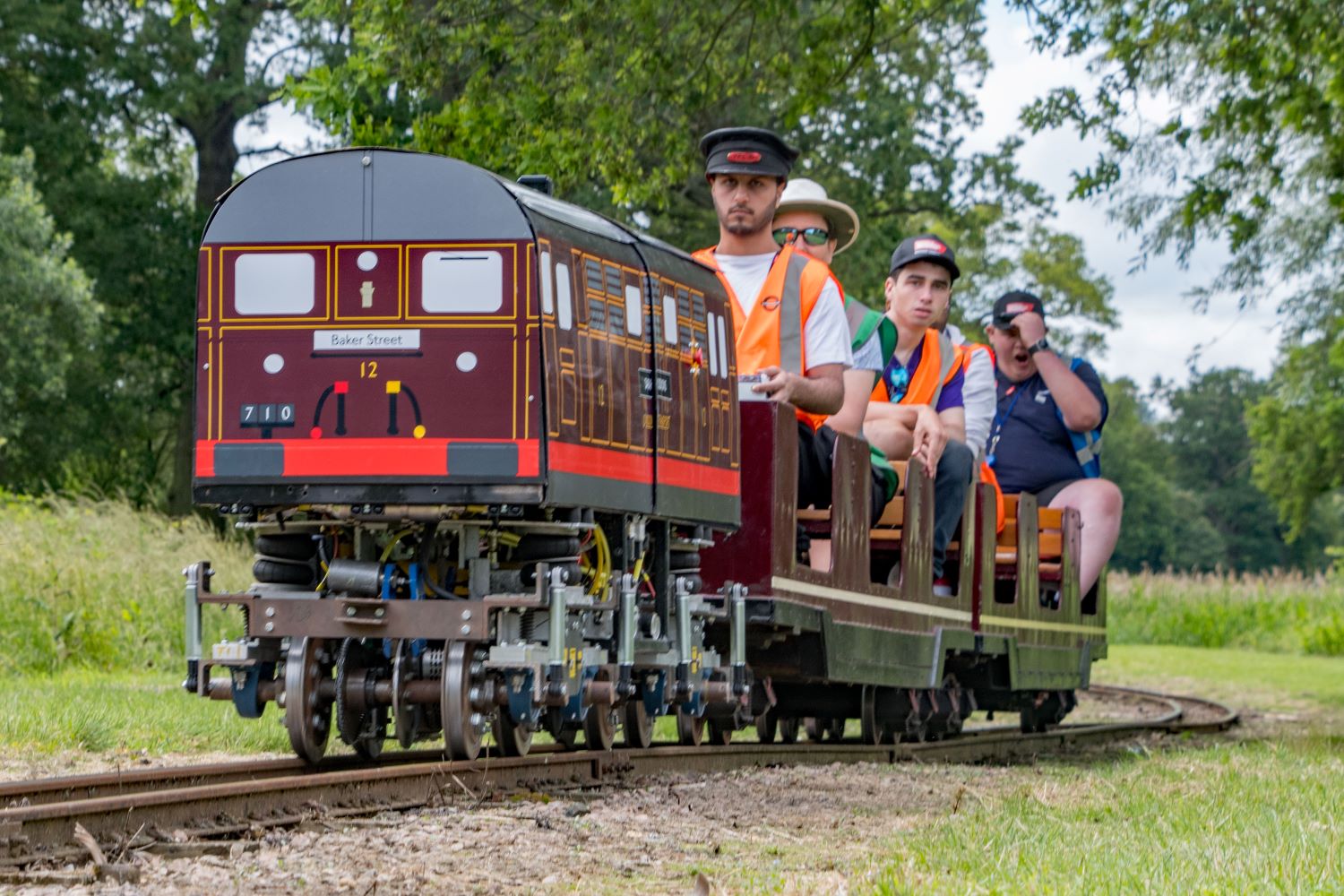 The other tests had all be experienced, and reported in Rail Engineer, before. Energy recovery – brake to a standstill then proceed using just the recovered energy. Ride comfort. Traction – how quickly can the loco climb a steep hill from a standing start – and then how much Noise does it make doing it?
Some of the results were startling. Several locos sailed up the hill while one, perhaps running on a reduced number of motors due to the electronic problems of the day before, had to be recovered by Stapleford's chase loco near the top.
In the maintainability challenge, in which teams had to remove a complete wheelset quickly and safely, one team did it in less than three minutes while another took almost half an hour.
Then there were the 'behind close doors' presentations. Each team had to write a paper on the Innovation it was using, present a Business Case and explain its Design concepts. There was no right or wrong answer, and the judges awarded points based on their own judgement.
Teams also had to design posters highlighting the unique features of their designs. These were displayed over the weekend and judged by both officials and the public.
But it was the locos running on track that drew the crowds, on a glorious sunny, yet not-too-hot, day. Then a marquee full of people gathered to hear the results.
Chief judge Bill Reeve, otherwise Director of Rail for Transport Scotland – "in his spare time", as he put it – reviewed performances and invited various judges and personalities to award the certificates.
The winners of each category were:
Auto stop: FH Aachen University of Applied Science
Energy Storage Challenge: FH Aachen University of Applied Science
Maintainability Challenge: Bombardier / University of Derby
Traction Challenge: Ricardo Rail
Reliability Challenge: Jointly – University of Sheffield and Bombardier / University of Derby
Ride Comfort Challenge: FH Aachen University of Applied Science
Noise Challenge: Bombardier / University of Derby
Innovation Challenge: University of Warwick (which didn't run but had submitted a cracking report)
Business Case Challenge: Transport for London
Design Challenge: Jointly – Transport for London and SNC-Lavalin
Poster Challenge: SNC-Lavalin
Poster popular vote: SNC-Lavalin
Special award for ingenuity and elegance in mechanical design: PUTrain University of Poznan – an announcement that drew enthusiastic applause.
The overall awards came last. Third, with a total of 1,099 points, was 2018 winner Ricardo Rail.
Only one point further ahead, on 1,100 points, was the team that won in 2016 and 2017, Transport for London.
But the winner, by the proverbial country mile and with 1,389 points, was Aachen – the competition's first foreign winner.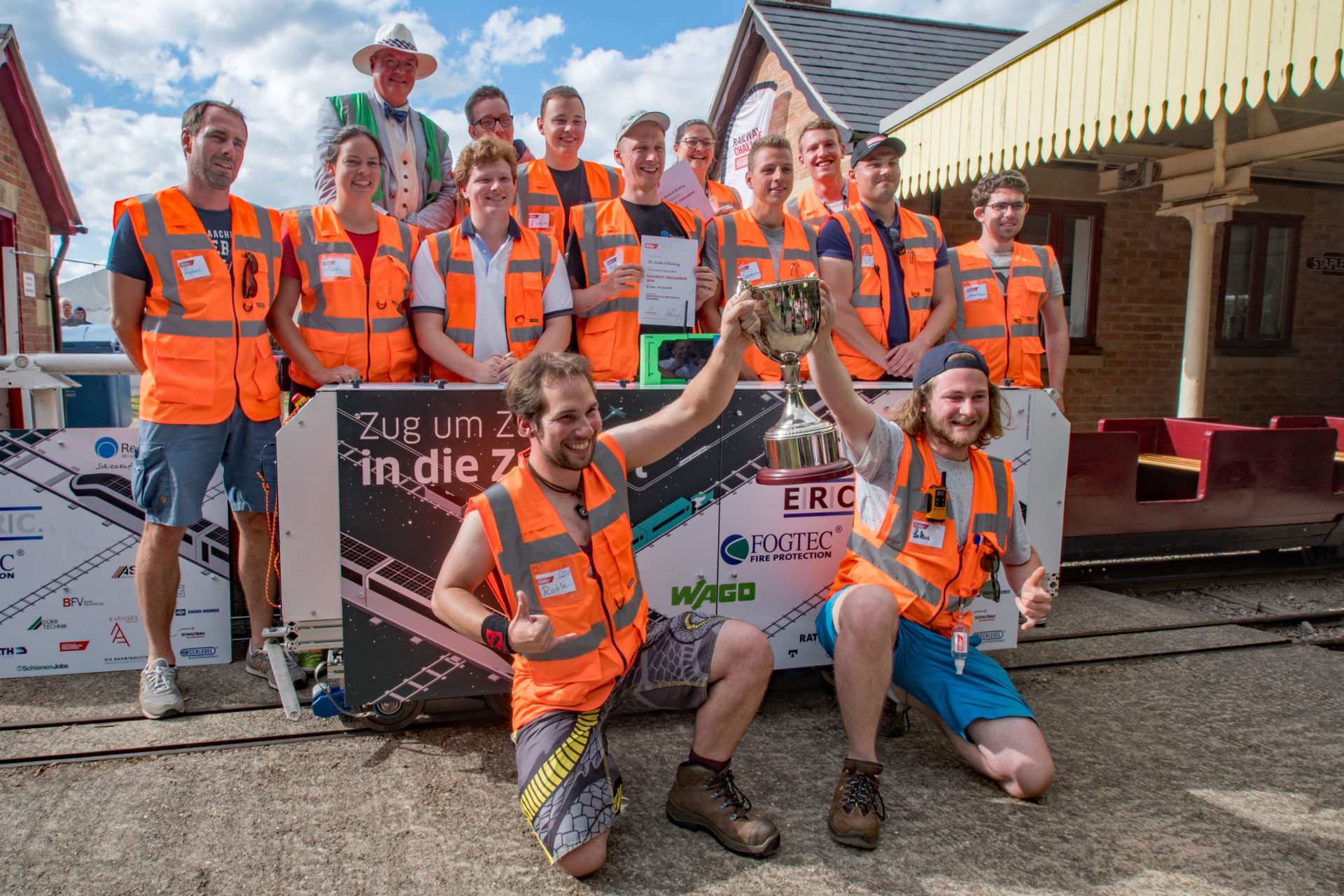 There was much Germanic celebration, and huge smiles, and everyone congratulated a team that had to travel for seven hours to its nearest test track and then cross the channel to compete.
Well done Aachen!