Against the backdrop of the Coronavirus pandemic, there has been a significant decrease in the number of those travelling by public transport, resulting in part from the virus' impact on passenger confidence.
The number of journeys between April and June 2020 fell by more than 80% compared to the previous year and although this figure will eventually recover, it will take some considerable time for demand to return to pre-pandemic levels. As an industry, we have to take steps now to restore confidence in the railway as a safe, secure and attractive mode of transport, and there are a number of approaches that will enable us to achieve this.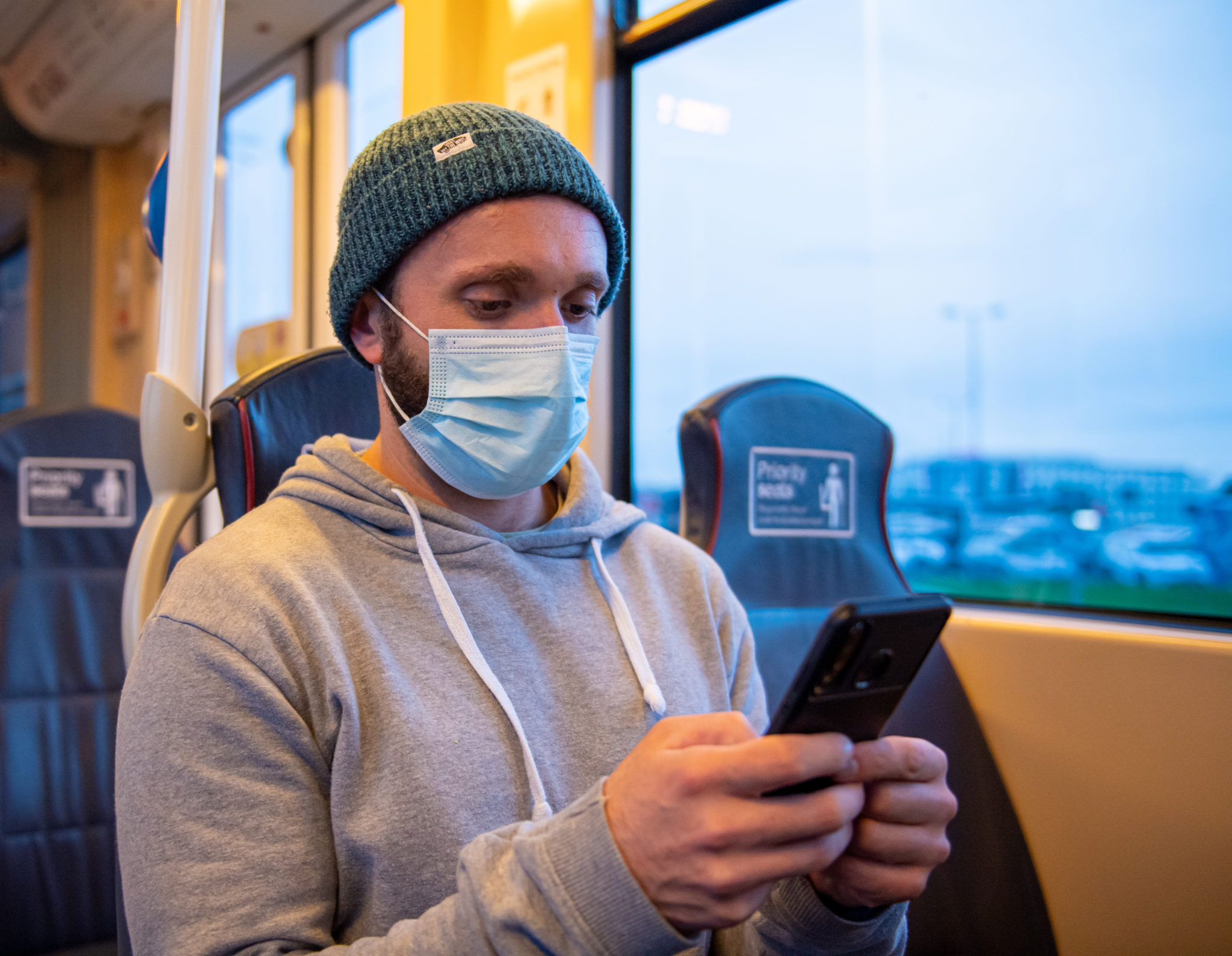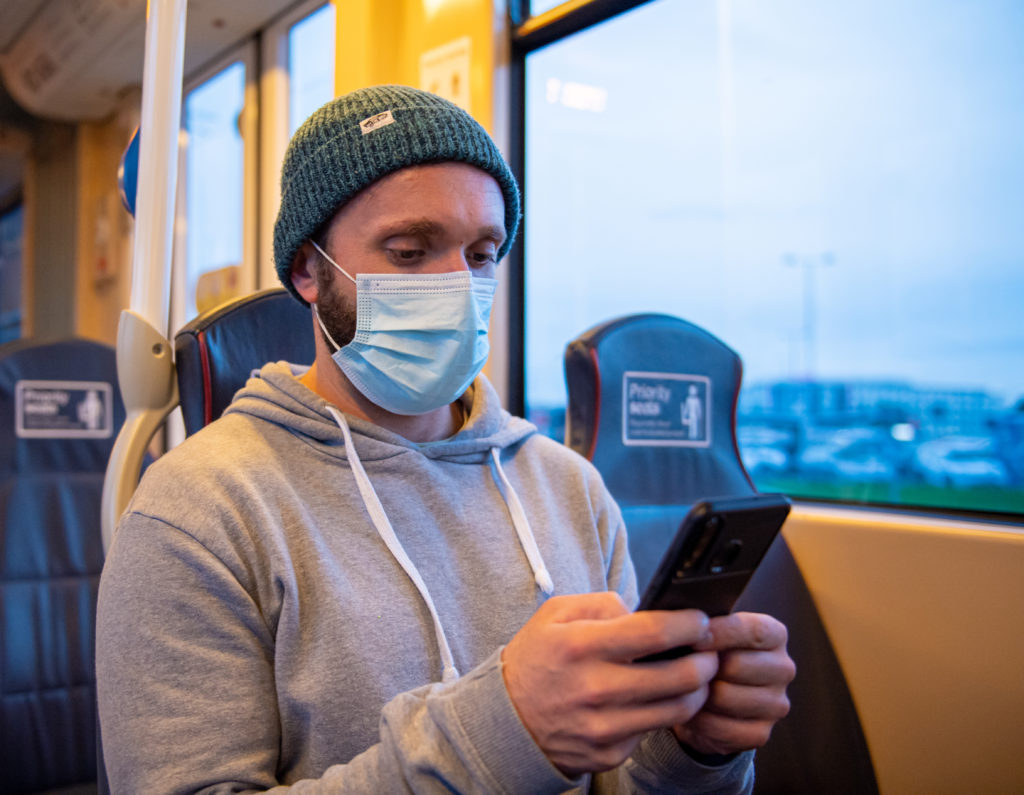 Digital technologies are central to the delivery of both an improved passenger experience and operational performance, with solutions ranging from digital signalling and control systems to telecommunications and integrated passenger information systems. Developing and delivering these technologies are also central to achieving the UK Government's decarbonisation goals and helping to fight climate change. By investing in digital technology, we will not only be providing attractive, sustainable and low-carbon solutions, but will also create green jobs and drive sustainable growth throughout the country, levelling up Britain's economy.
Digital signalling and control
The European Train Control System (ETCS) is a perfect example of how the introduction of digital technology can drive a wide range of benefits. An ETCS solution in combination with Automatic Train Operation (ATO) was installed on the technically complex Thameslink Programme, with daily services of trains starting to run using this technology in December 2019. The next major ETCS installation will see the system installed on the East Coast Main Line (ECML). On completion, this will deliver improved reliability and increased capacity to the 20 million passengers that use the line each year.
Designed and installed by Siemens Mobility, the ETCS solution for Thameslink is controlled by a Trackguard Westlock computer-based interlocking with networked trackside objects based on the company's Trackguard Westrace Trackside Signalling (WTS) system, both of which are developed and manufactured in Britain. The WTS objects are connected together over an IP network. Using trackside optical fibre cables, the IP-network can also support other system communications such as remote condition monitoring, automatic power reconfiguration and axle counter systems.
Using digital radio messages between trackside and train, ETCS improves the performance and safety of the railway, with on-board systems monitoring speed and position continuously, and applying the brakes if a potentially hazardous situation arises.
To achieve the required performance targets for Thameslink, ATO was also introduced, allowing every train to follow an optimum speed/distance profile. Although relatively new to mainline applications, ATO and automatic train protection (ATP) systems have been in successful operation on metros worldwide for many years, with the first application of ATO in the UK being installed on London Underground's Victoria Line more than 50 years ago.
Unlocking capacity
Through this unique combination of ETCS and ATO, the digital signalling system has – together with associated infrastructure works – unlocked much of the latent capacity that existed on the Thameslink network enabling a service of up to 24 train paths per hour to operate in the core area during peak hours. The solution brought significant passenger benefits, with smoother, more frequent and more reliable journeys.
Thameslink has shown how the use of digital technology can have significant capacity benefits. More trains mean a more convenient service, with more seats and potentially less overcrowding; all directly improving the passenger experience and encouraging a return to public transport.
Improved reliability and passenger information
While ATO provides consistent driving, high-intensity railways also call for traffic management (TM) to improve regulation and minimise the impact of service perturbations, providing information to operators to better assist them in making the hundreds of decisions they face every day. This technology, together with control centre solutions such as Siemens Mobility's Controlguide Westcad system, not only helps operators gain a fast view of the railway and manage it accordingly, but also delivers more reliable and punctual services for passengers, with improved capacity and better-quality information.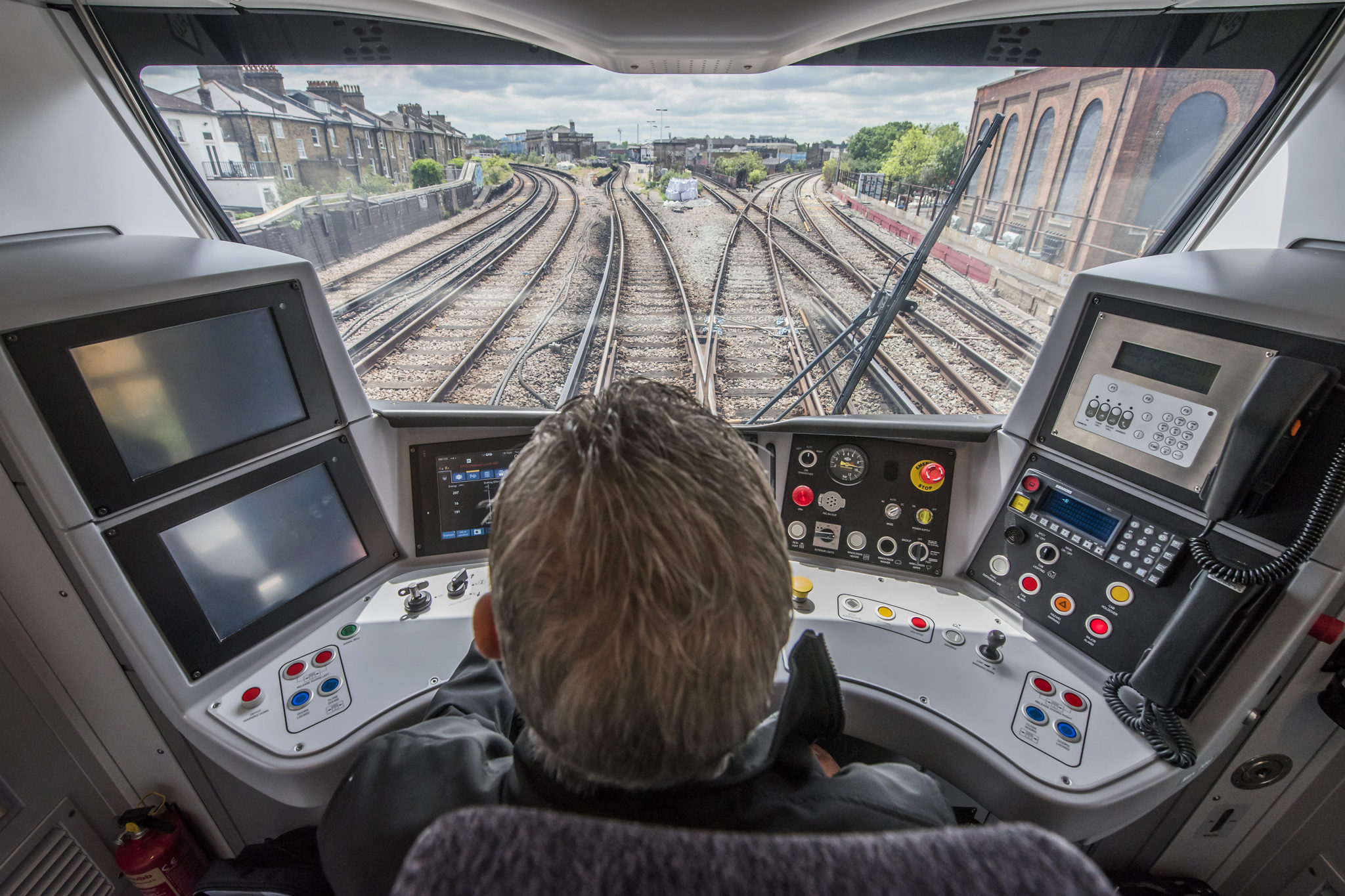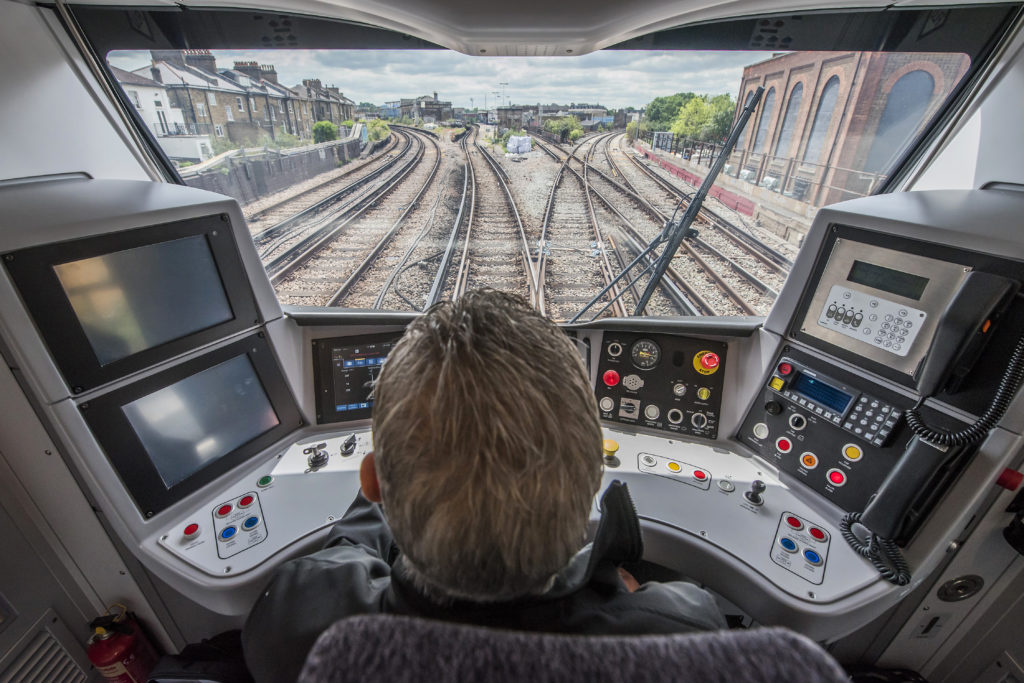 The introduction of ATO represents a vital part of high-capacity timetable implementation and means that every train runs at the optimised speed profile and performs accurate stopping. If the train is early then the driver can await their booked departure time and if the train is late, the driver can depart as soon as it is safe to do so.
These benefits go beyond pure train frequency and energy efficiency. The ETCS/ATO system also helps improve the safe operation of the railway and supports COVID-secure station management, enabling more frequent services to better balance the flow of passengers during peak periods and reduce platform overcrowding due to waiting passengers.
ETCS provides continuous automatic train protection, enabling the train-borne ATO unit to drive the train within the speed and distance limits set by the system. This allows the trains to be safely managed at closer intervals and if the speed or distance limits are exceeded, the system will intervene to stop the train.
Driving performance improvements
Underpinning the smooth operation of the entire railway is the GSM-R cab radio system, which provides a secure platform for voice and data communication. The equipment is essential for the railway's safe, smooth and efficient operation, ensuring that everyone working on it can communicate whenever necessary.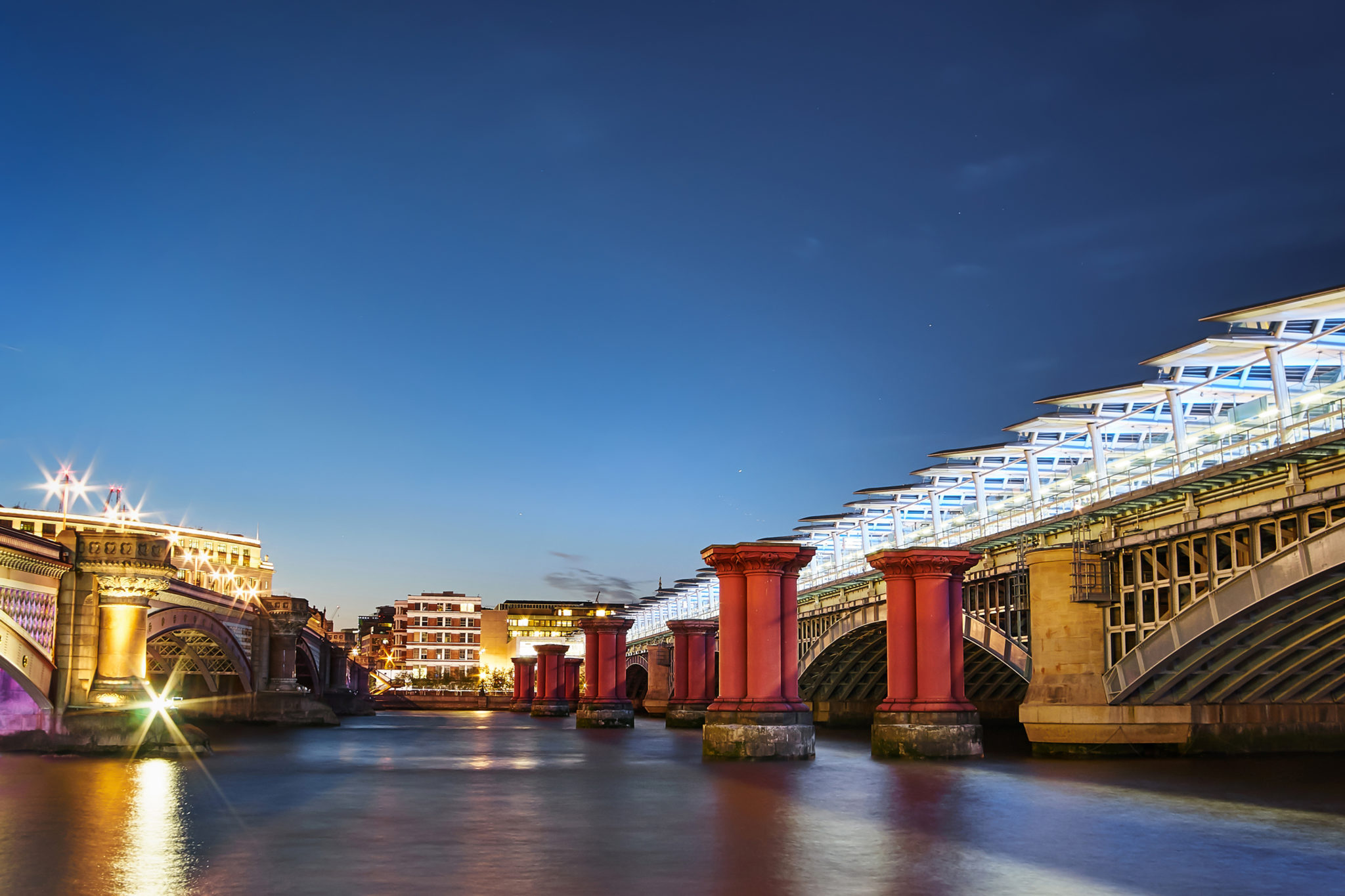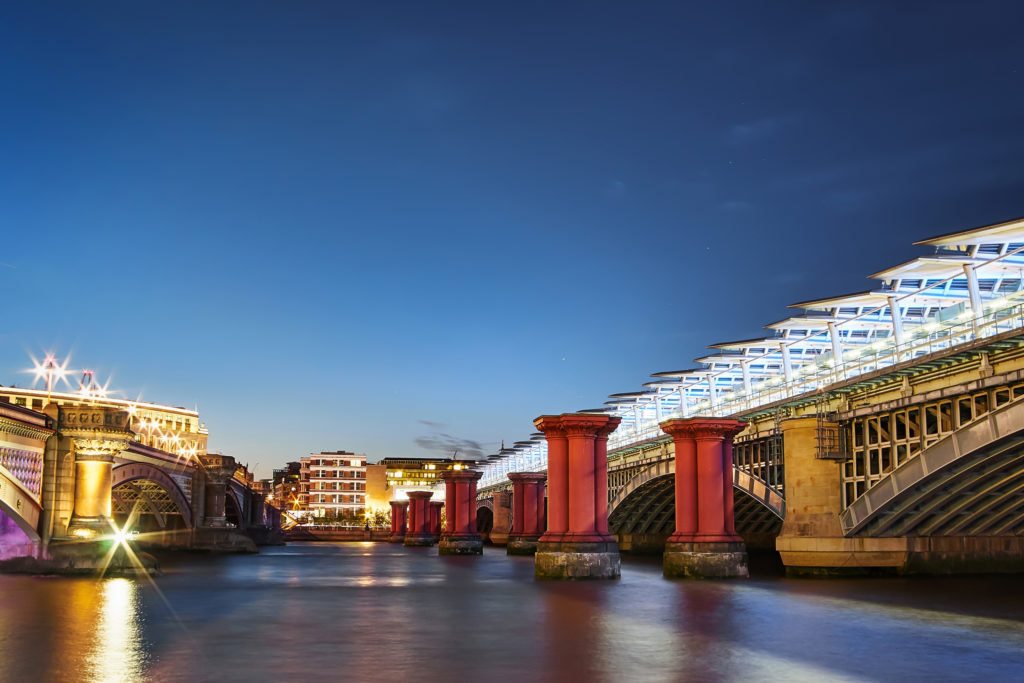 Now though, the radio is also increasingly being used to enable data to be passed around the railway, creating new opportunities to realise a wide range of benefits. They are capable of being used as a platform for a range of integrated smart applications, including Connected Driver Advisory System (C-DAS) and Train-Borne Condition Monitoring (TBCM) and passenger information.
These additional applications provide support for passengers, drivers, train staff, maintenance teams and operators, and can be inexpensively retrofitted to the 9,000 passenger and freight trains that are already equipped with Siemens Mobility GSM-R cab radios.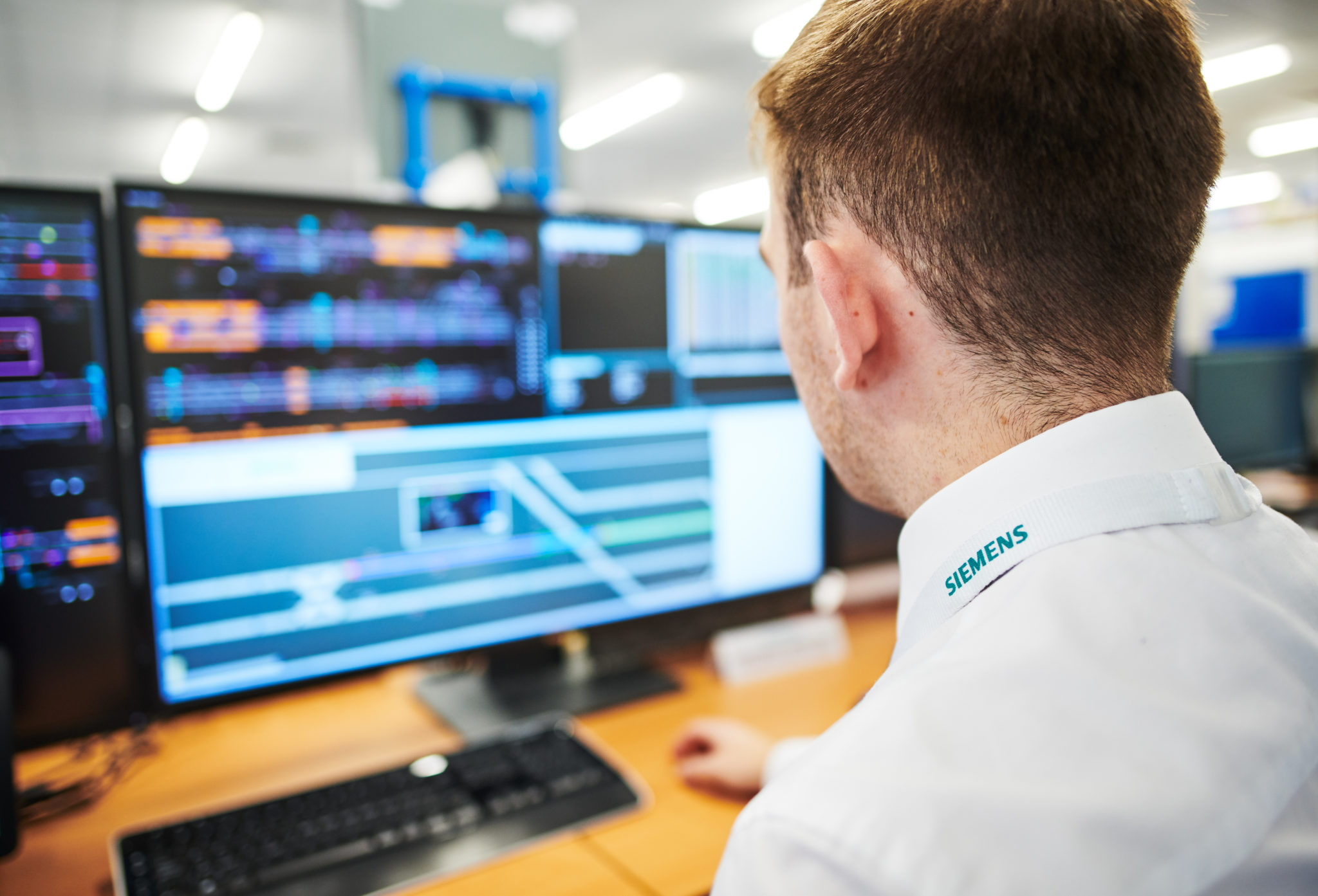 Optimising energy usage
For trains that aren't fitted with ATO, C-DAS supports train drivers in achieving a consistent and economical driving style, enabling Train Operating Companies to implement real-time updates to their timetables as well as speed restrictions and route data to improve train punctuality and continuously optimise line capacity. This leads directly to improved passenger confidence, through enhanced timetable adherence and more accurate and timely passenger information.
C-DAS also optimises energy usage by advising the driver of the speed required to meet timetable requirements. During trials, energy savings of nearly 10% were recorded. The system allows drivers to avoid unnecessary braking and to run at reduced speed while still meeting arrival times, preventing the train arriving needlessly early at a red signal or a station. The system helps operators recover the cost of delay minutes and gives passengers a smoother, less interrupted ride.
Real-time asset management
Train-Borne Condition Monitoring (TBCM) brings a new approach to identifying areas of track that need to be maintained, simply using data collected from in-service trains (equipped with a Siemens Mobility GSM-R cab radio) and enabling the infrastructure to be continuously monitored. This highlights areas where the track is deteriorating and where there is a resultant rough ride for passengers.
As a result, condition monitoring can reliably deliver significant reductions in maintenance and train delay costs, line closures, journey replanning and speed restrictions, helping to improve train safety, railway reliability and passenger comfort.
By digitally harvesting data from across the fleet in real time, TBCM can precisely identify areas of track where maintenance is required and focus the maintainers' activities on those areas, reducing the time lost due to the imposition of temporary speed restrictions, maintenance costs and damage to trains, and improving overall safety. As well as identifying track defects, if two or more TBCM systems are installed on a train, the system can also detect problems with its suspension or air bags, helping to detect any differences in suspension and provide early detection of potential issues.
Whether it is through increased capacity, reduced station crowding, better reliability, a smoother ride or improved passenger information, digital technologies are providing many benefits which individually deliver an enhanced passenger experience, but collectively are helping to regain confidence in public transport. As an industry, we can learn from the advances in technology across the world and the major improvements in safety, reliability and availability that many railways have seen, and build upon them.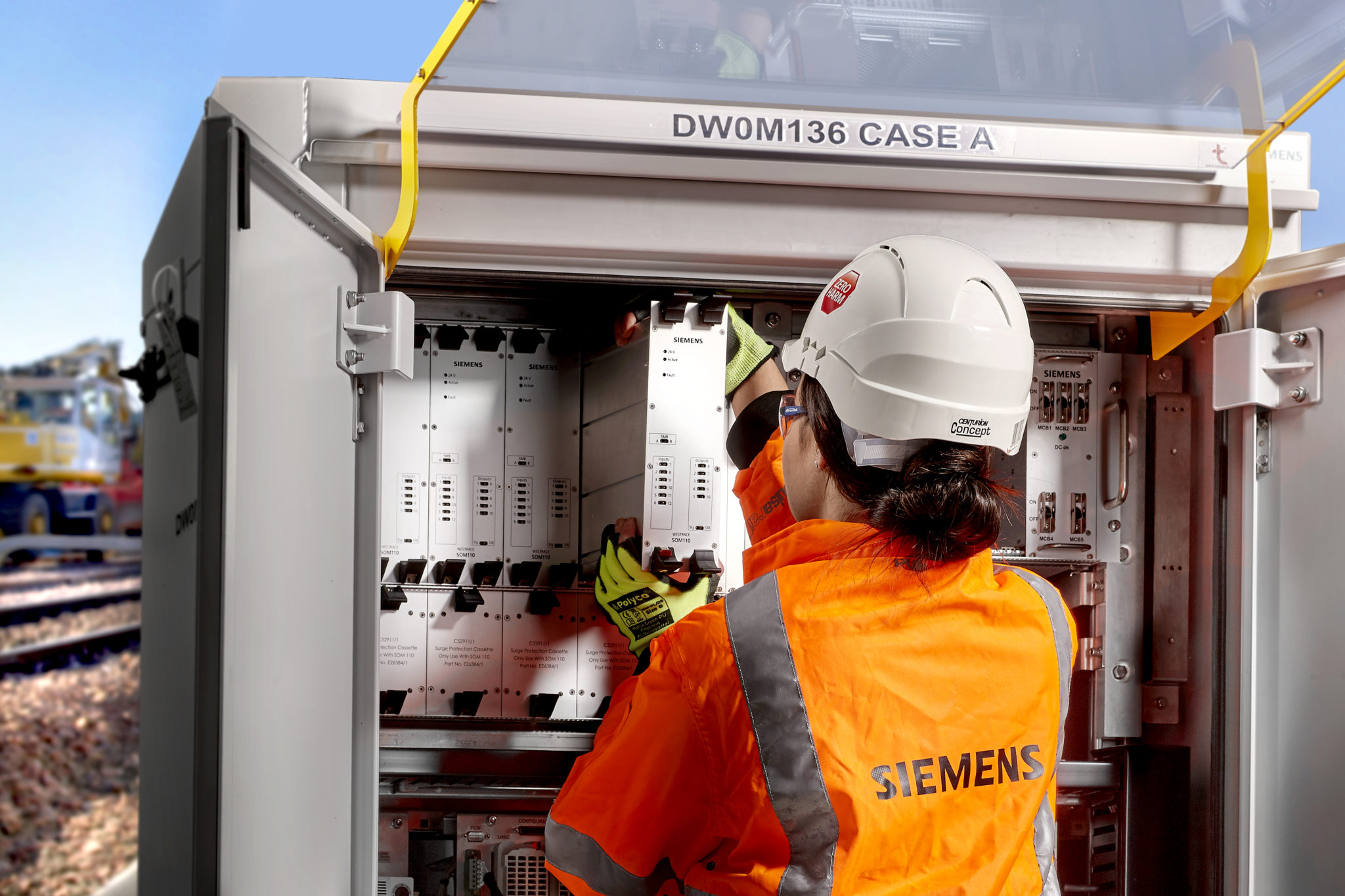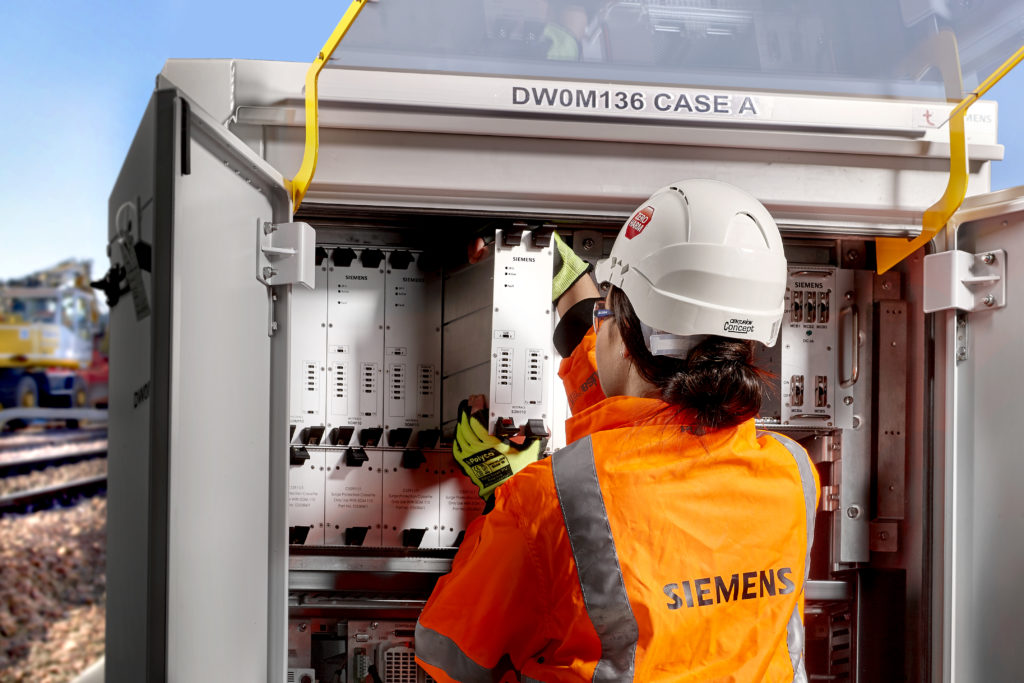 ---
Helen Davis is Director Strategy & Business Development, Rail Infrastructure at Siemens Mobility Limited.