GB Railfreight (GBRf) was formed in 1999 by GB Rail which, in turn, had been created by entrepreneurs to seek opportunities through rail privatisation. GBRf ordered its first locomotives – seven Class 66s – in 2000. It has since grown to be a business with circa £200M turnover and a fleet of more than 130 locos of which 99 are Class 66. The company continues to grow and, to do so, it needs more locos.
Bob Tiller, GBRf's Engineering Strategy Director, takes up the story. He says that Class 66s were cheap to buy because they were being mass produced, there was a beneficial exchange rate with the USA at the time and they were also far more reliable than any British-built freight loco. Sadly, he says, they are no longer being made, partly because they would not comply with National Technical Specification Notices – the post-Brexit name for TSIs.
Whilst GBRf acquires second-hand examples where it can – mainly imported from Germany -it still needs more locos with the Class 66's performance. Buying new is not an option. But there are currently no UK-gauge diesel locomotives available delivering that performance and to design one for the UK market would at best require a large order and there is a risk that a diesel engine of the right power rating that complies with current emissions legislation would not fit the UK gauge at all. Even if a new design could be developed, with the decarbonisation strategy to remove all diesels from 2040 and carbon-zero by 2050, its lifespan would be limited.
This led Bob to think about how existing locos might be repowered for the 21st century. He has form in this arena, having been deeply involved in the upgrade of the HST power cars to MTU engines, fitting GM diesels to Class 47s to form the Class 57 and the upgrade of the Class 73 electro-diesels with 1,200kW MTU engines. "I'm known as the body snatcher!", he reveals.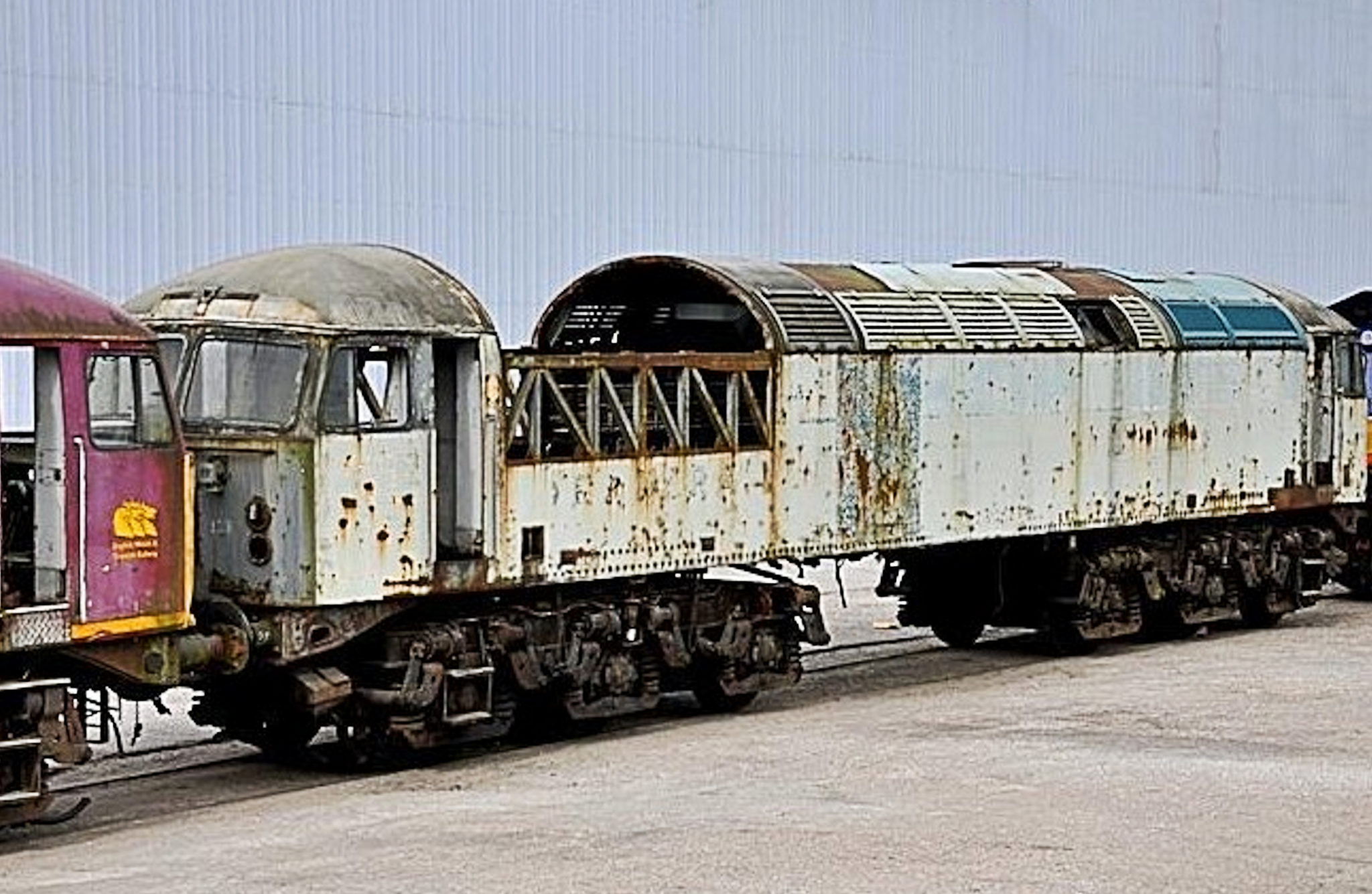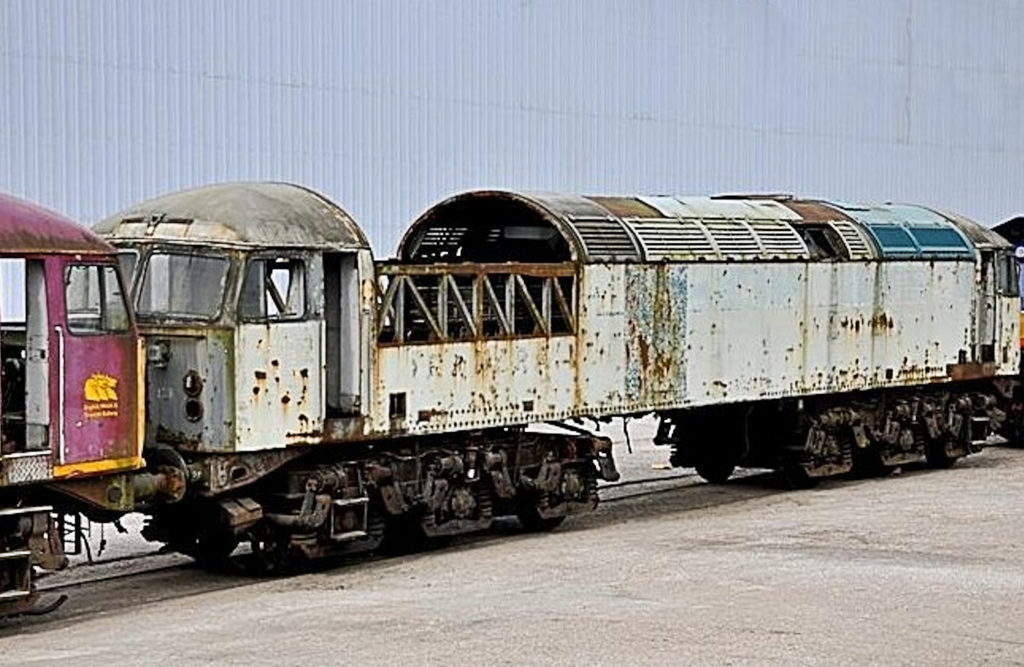 The only locos that could have been used as a basis for the repowering were Classes 56, 58 and 60. There were insufficient Class 58s available and although GBRf has some Class 60s in its fleet, there are no more available. This left the Class 56 – a fleet which originally numbered 135 – as Hobson's choice.
Bob adds, "There were a lot of Class 56 locomotives operating or stored around the network and we felt that these would be a good base to start from if they could be comprehensively overhauled and their weaknesses eliminated. So why not take the best of a Class 66 and build it into a Class 56?" Bob christened it Class 69.
Moving forward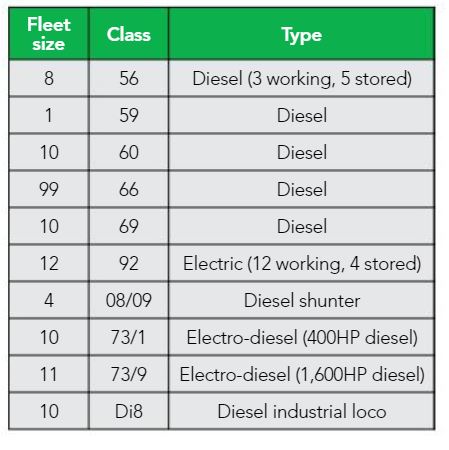 The Class 56 locomotives were built between 1976 and 1984. They are Co-Co six-axle locos with Ruston-Paxman engines rated at 2,460kW with Brush alternators and DC traction motors. They had sufficient power to haul heavy freight trains (often coal) – exactly the type of motive power needed for today's heavy haul trains.
Bob says the bodies, wheelsets, bogie frames and suspension, traction motors and fuel tanks are usually in good condition or easily repairable, so the notion was born of a loco that looks like a thoroughly overhauled and refurbished Class 56 from outside but is a Class 66 in all other respects. Bob was careful, however, to choose only locos that were warranted in good enough condition to be moved by rail. He was not concerned about the diesel engine and most of the controls, but it was vital that the bogies, suspension, wheelsets and brake equipment were all present and functioning.
There are a number of features of a repowered loco that have to remain the same to be accepted for operation in the UK without triggering all the technical and certification requirements of a new build. These include maintaining the gauge, braking characteristics and dynamics of the vehicle which, in practice, means retaining the bogies, suspension and body whilst also maintaining the vehicle dynamic weight.
Bob worked with the EMD (Electro-Motive Diesel) Progress Rail team in Chicago, planning how an EMD 12N-710G3B-T2 12-cylinder two-stroke diesel engine – as used in a Class 66 – would fit into a Class 56 body and then how all the other equipment – cooler groups, brake and electronic racks etc – would fit around the engine. He then worked with the Office of Rail and Road to gain its support that this was a repowering project, not a new build. Even so, some certification is still required and these services are being provided by TÜV Rheinland.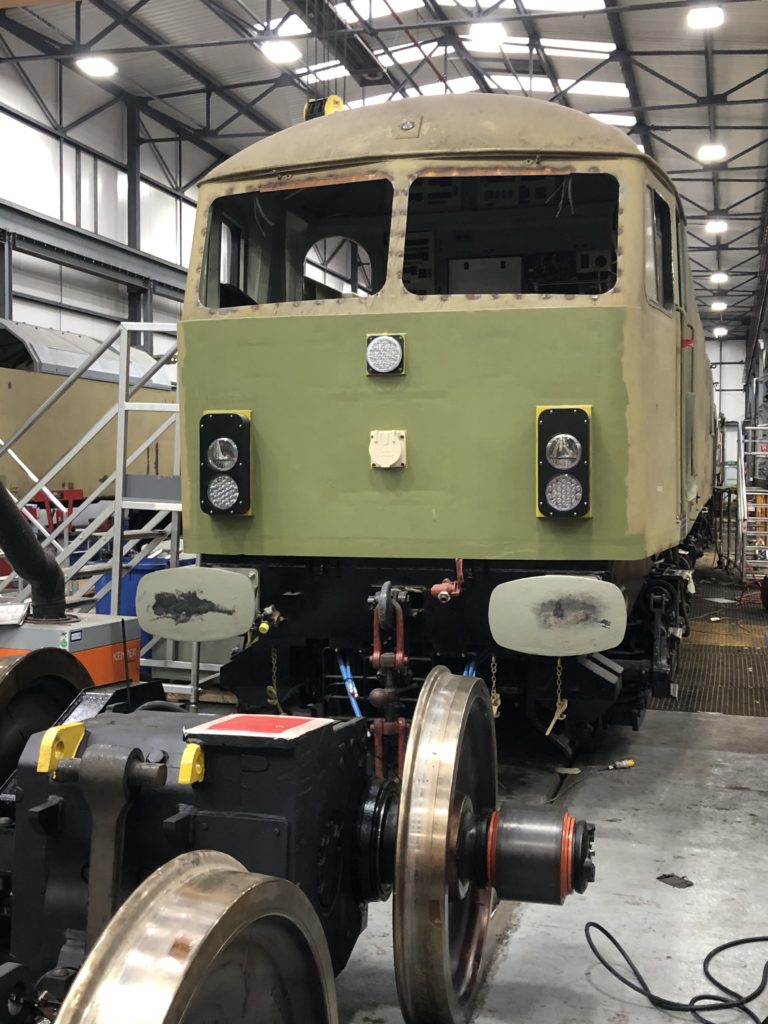 Make an effort
The EMD 12N-710G3B-T2 diesel engine produces just under 2,400kW (3,200 HP) at 900rpm and conforms with the EU Stage 3A emission obligations. The requirement for repowering is that the emissions of a new engine should be "better than the engine it replaced".
Bob says that the old engines predated any emission regulations and were famous for high fuel consumption, smoke and leaks, so the new engines are a very considerable improvement. The new cooler groups, electrical cubicles, computer cubicles and internals were similar to other GP40/50 American designs for metre-gauge applications and fitted the 69 bodyshell, so these were manufactured in Chicago along with the engines, alternators and auxiliaries, and shipped to the UK for installation at EMD Progress Rail's Longport facility.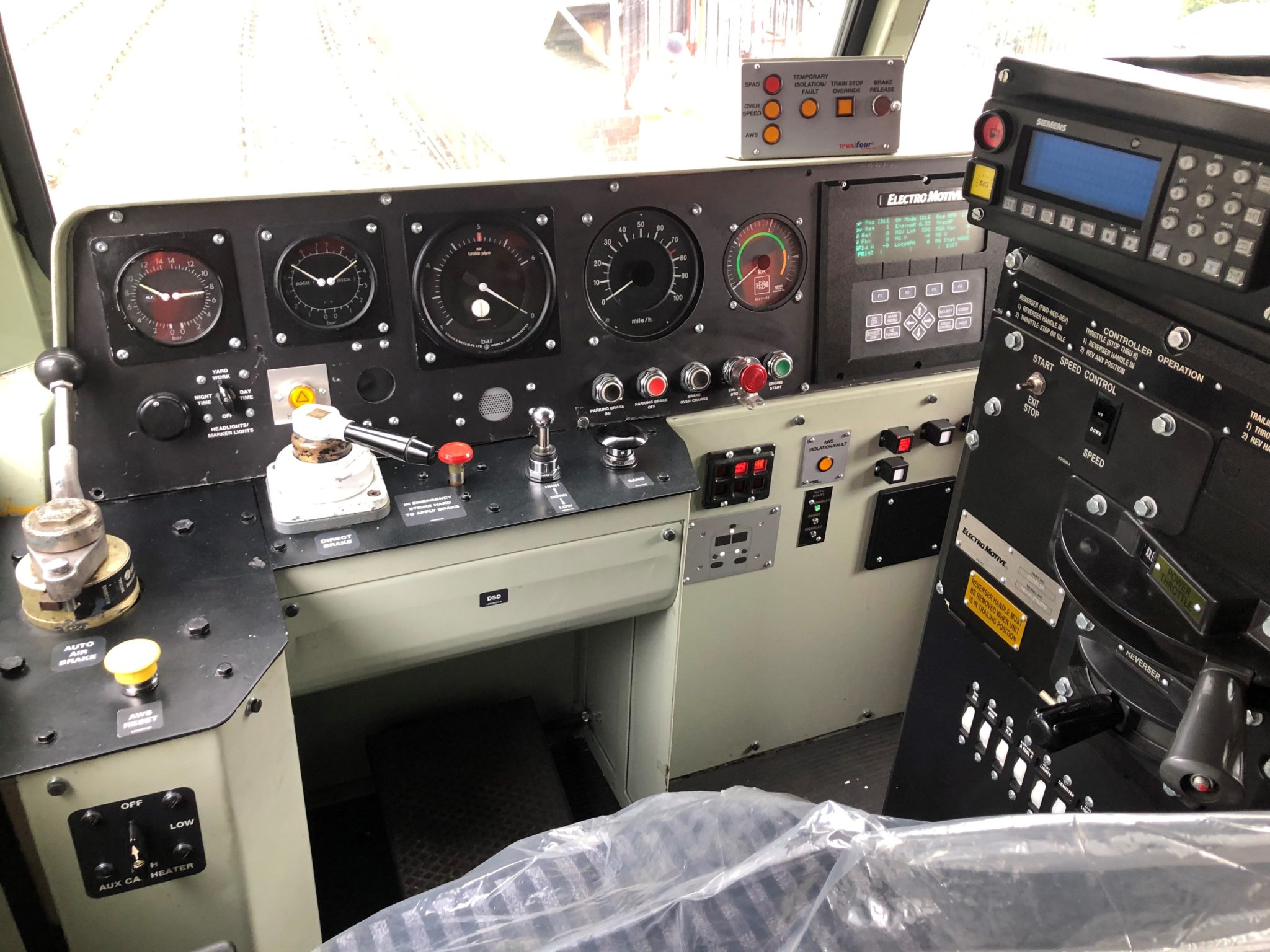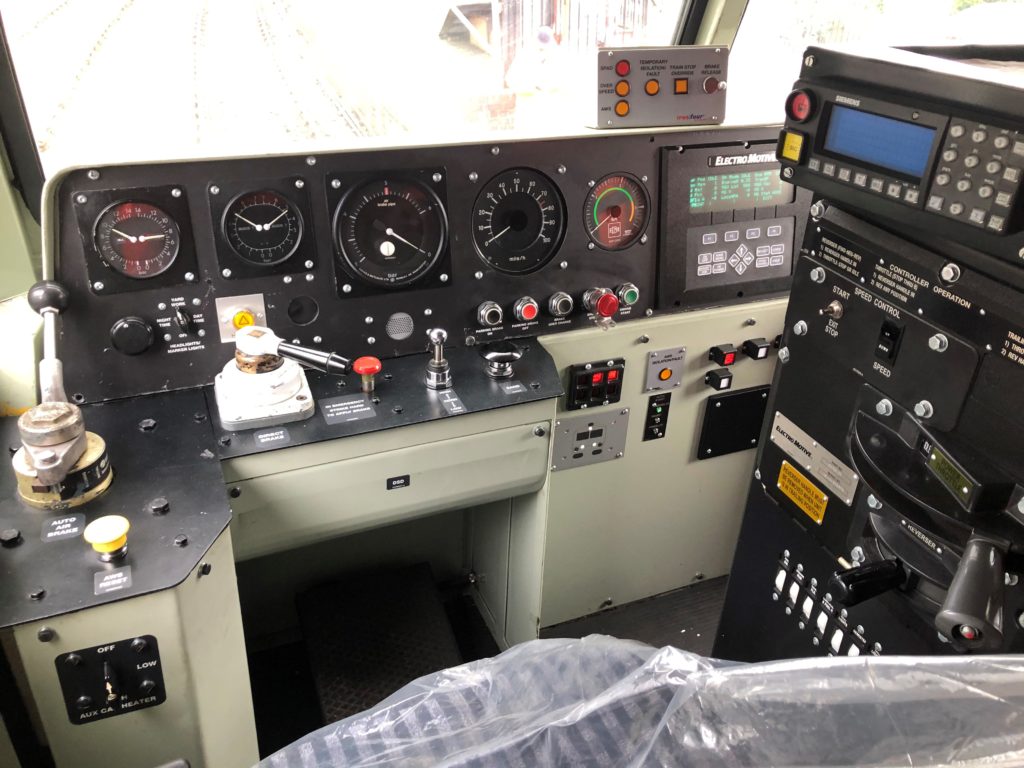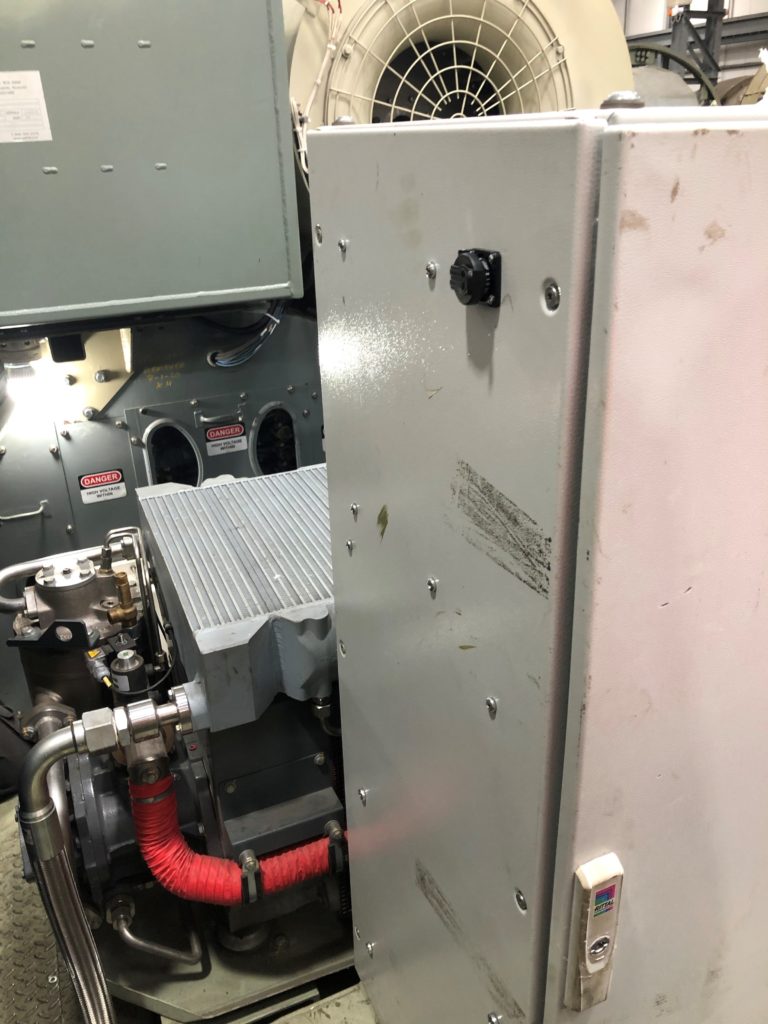 Class 66s are notable for a very high low-speed tractive effort, some 50% higher than the quoted figure for Class 56. Bob says the existing motors – which are being retained after overhaul – are capable of delivering more performance than the original engine and he expects a maximum tractive effort somewhere between that of the Class 56 and Class 66.
Being able to produce the required torque is one thing, but reliably turning that into tractive effort at the wheel needs good bogie and suspension design, as well as a good motor control system. The Class 56 was limited by both its bogie and motor control system.
The bogie design allowed the fourth axle – the leading axle of the second bogie – to become unloaded during acceleration and the very early electronic control system was comparatively crude, resulting either in wheel spin or reduced tractive effort for all three axles on that bogie. The bogie limitation remains, but on the Class 69, the motors are driven by the latest EMD CP5 and controlled by the EMD EM2000 systems.
Each axle is independently monitored for its speed and load so that it will make the best use of the available adhesion. This form of control manages – but does not totally eliminate – the fourth axle unloading issue and hence the peak tractive effort is not quite as good as a Class 66 but, under test, there was significant improvement beyond expectations.
The only equipment retained inside the loco is the brake rack for fitting the overhauled Davies & Metcalfe brake equipment. An electric compressor is fitted instead of the shaft-driven device used on the Class 66 due to space constraints.
Home comforts
The driver's cabs are completely modernised with an EMD power control pedestal fitted to the right of the driver's seat and the various brake controls to the left. Bob explains that significant work is also undertaken to protect the cab from noise and vibration.
One feature of the Class 66 – which is also necessary on the Class 69 – is that the engine is bolted directly to the frame without any anti-vibration mounts; this is to accommodate the engine within the gauge. The engine is then tuned/balanced following installation to ensure there are no resonant vibrations.
The cab has been insulated and additional heaters and fans are fitted to provide a comfortable environment. Safety equipment includes the latest Mark IV version of TWPS/AWS and driver's safety device/vigilance system. There is also an EMD EM2000 system fault annunciator and control panel fitted below the control desk. Space is available for future provision of ETCS and the locos are expected to be included in the national freight ETCS programme, but there is no design as yet.
Programme timeline
Having decided to go ahead, GBRf obtained 18 Class 56 locos from UK Rail Leasing and arranged delivery to EMD Progress Rail at Longport. The company is a long-term partner of GBRf with responsibility for maintaining its Class 66s. The contract is for ten locos with an option for another six, the other two are being used for spares.
The work starts by stripping the loco of all removable parts and getting those that will be retained and overhauled to as-new condition. Everything is inspected to identify the work required. Bob says this was a voyage of discovery as every loco they have looked at so far has been different "with the wiring and piping a complete mess"! This will not be a surprise to anyone involved in refurbishing existing trains.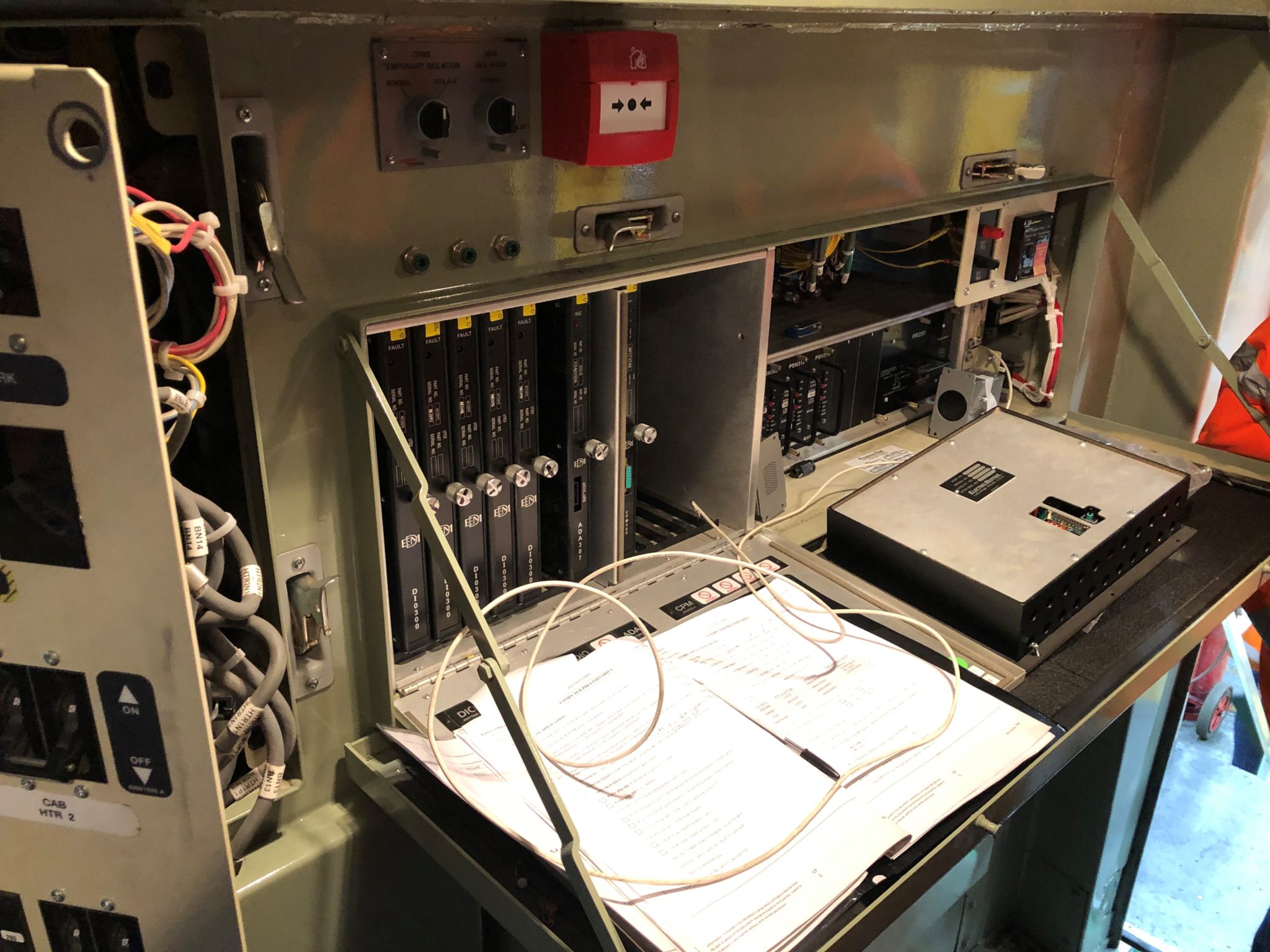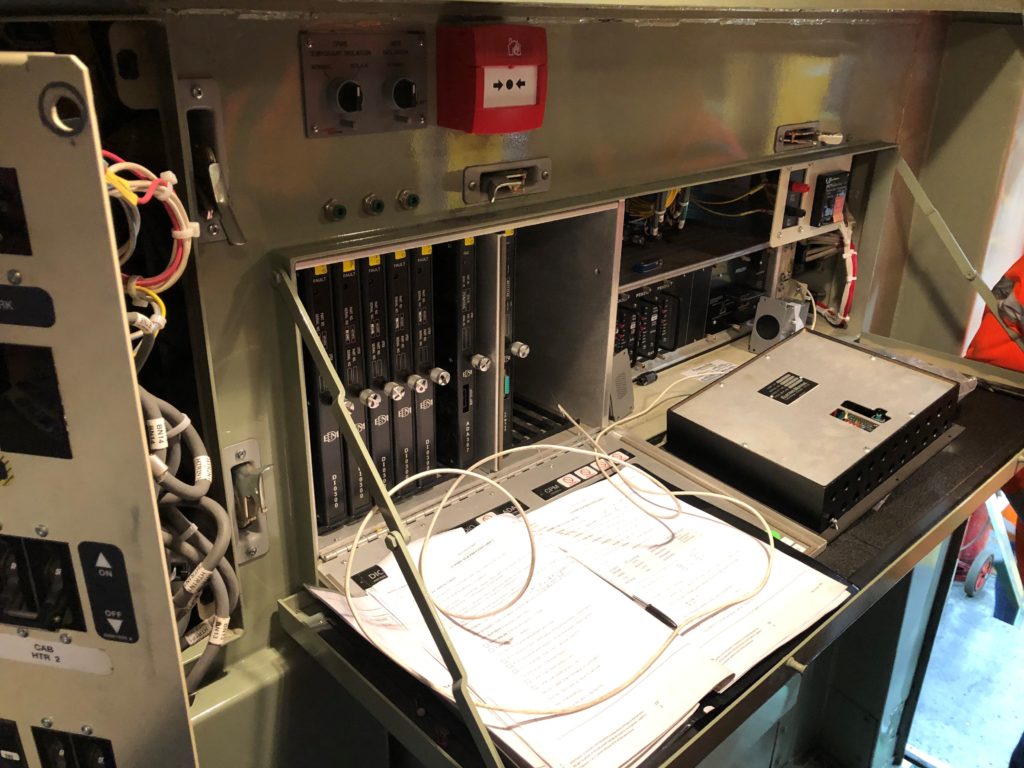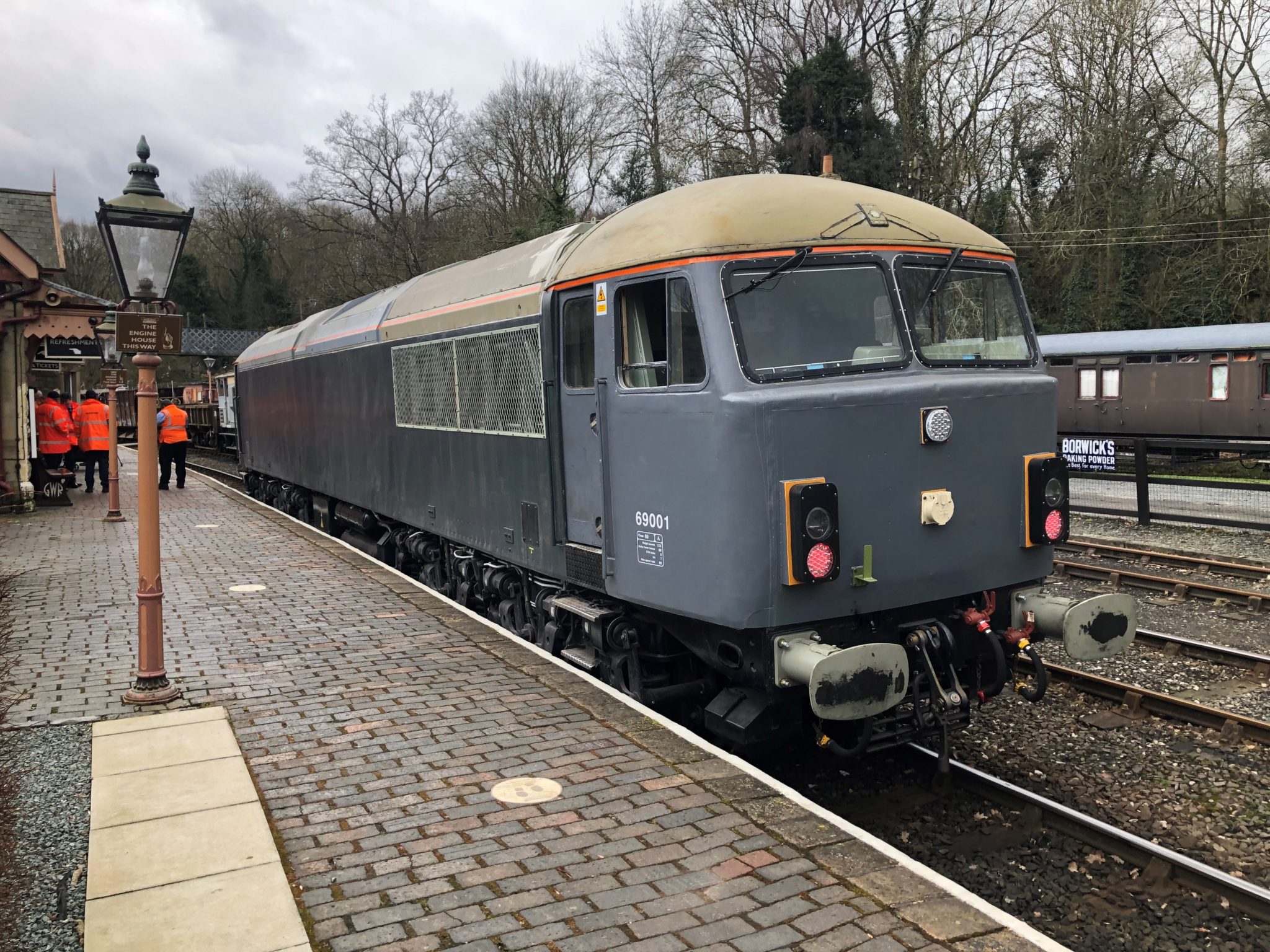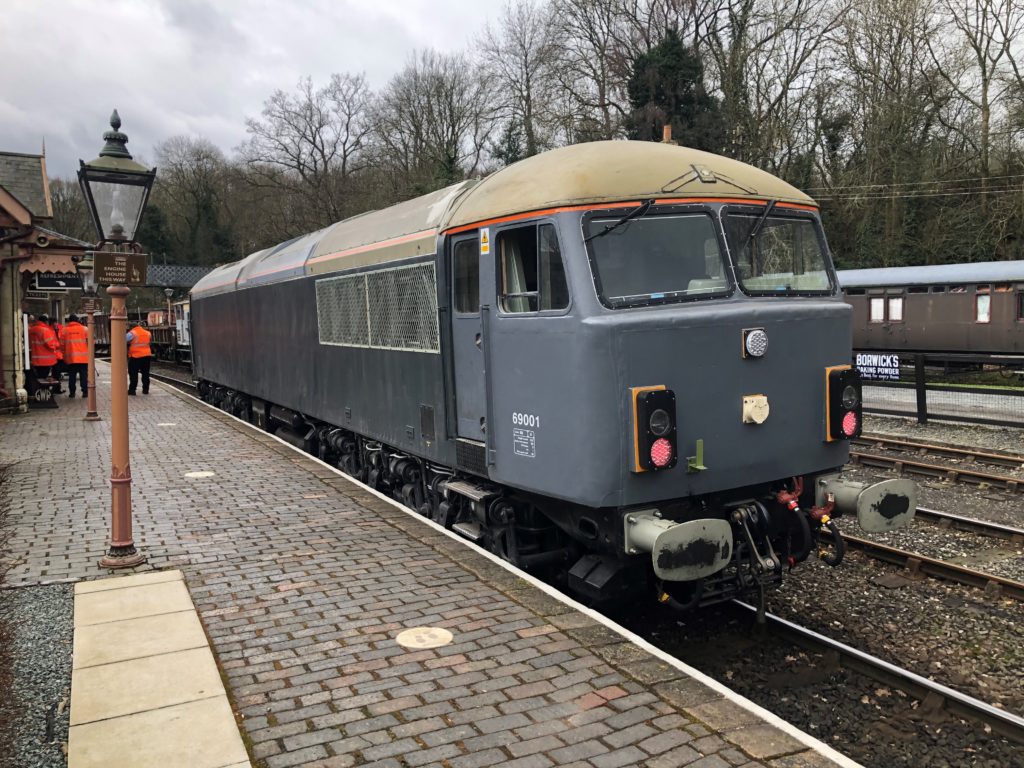 All air pipes are replaced and the locos completely rewired to suit the new controls, engine and 21st century computer systems. In addition to the necessary body repairs – corrosion, for example – various alterations are made to accommodate the needs of the air intakes, exhaust (both for the engine and the cooler group) and the current standards for head and tail lights.
This gives the Class 69 a distinctive new look which will be emphasised in a new livery for some of the class, particularly 69001. The first and second locomotives are now complete and are either in paint or awaiting moving to paint after 69001 was successfully tested on the Severn Valley Railway.
In the pipeline
Rail Engineer asked Bob what has gone well, what challenges have had to be overcome and what had been unexpected. Inevitably, Covid was raised. But it was the variation in weight distribution between locos and the state of the pipework that were the biggest surprises. Bob says he was glad that complete replacement of the pipework was already planned. However, he was most pleased to find that the new designs all fitted perfectly and that the improvement in performance was better than expected.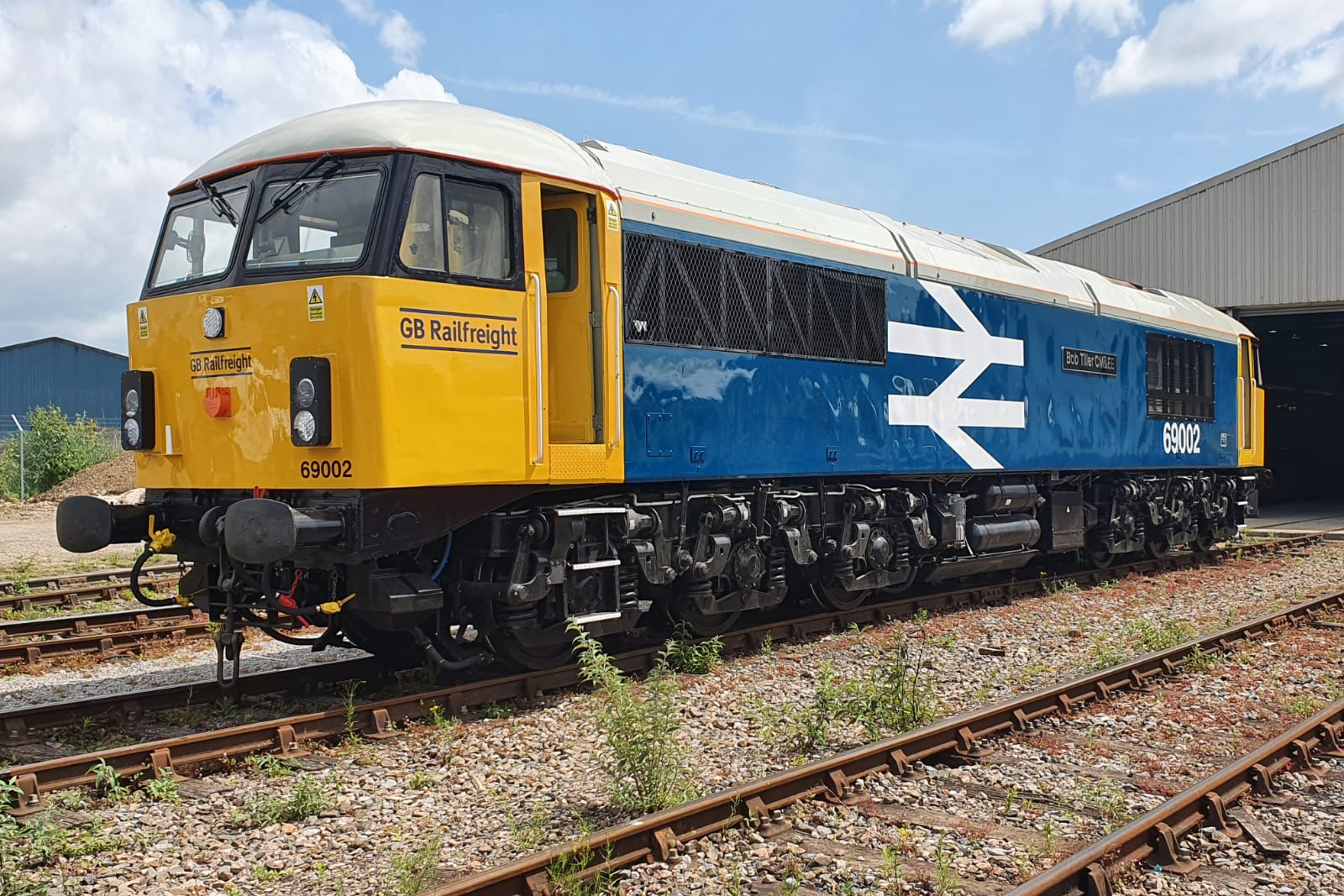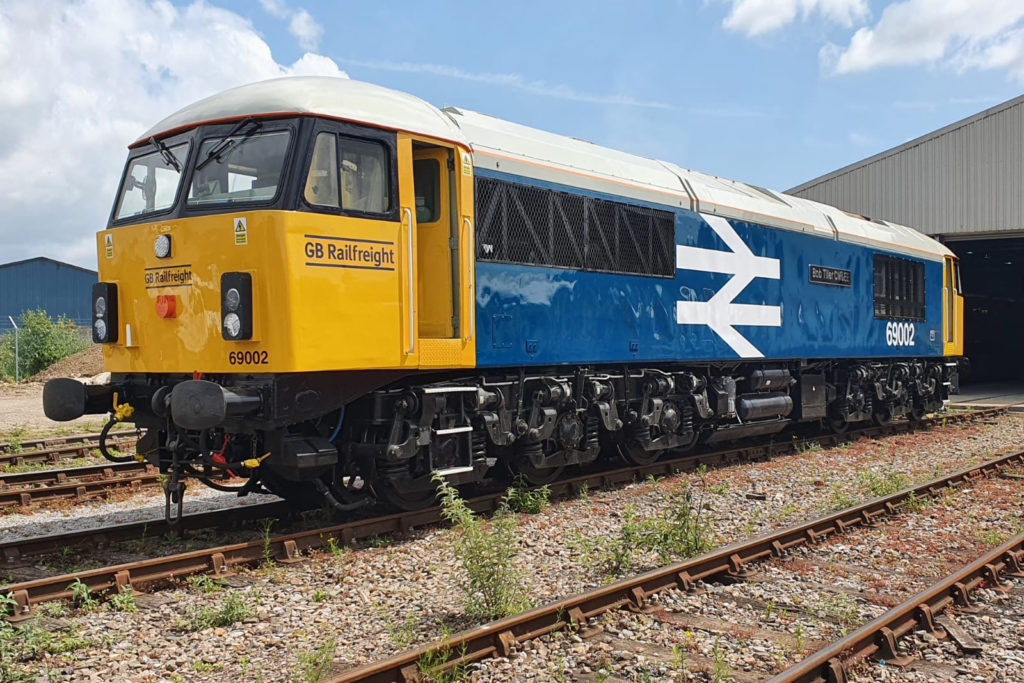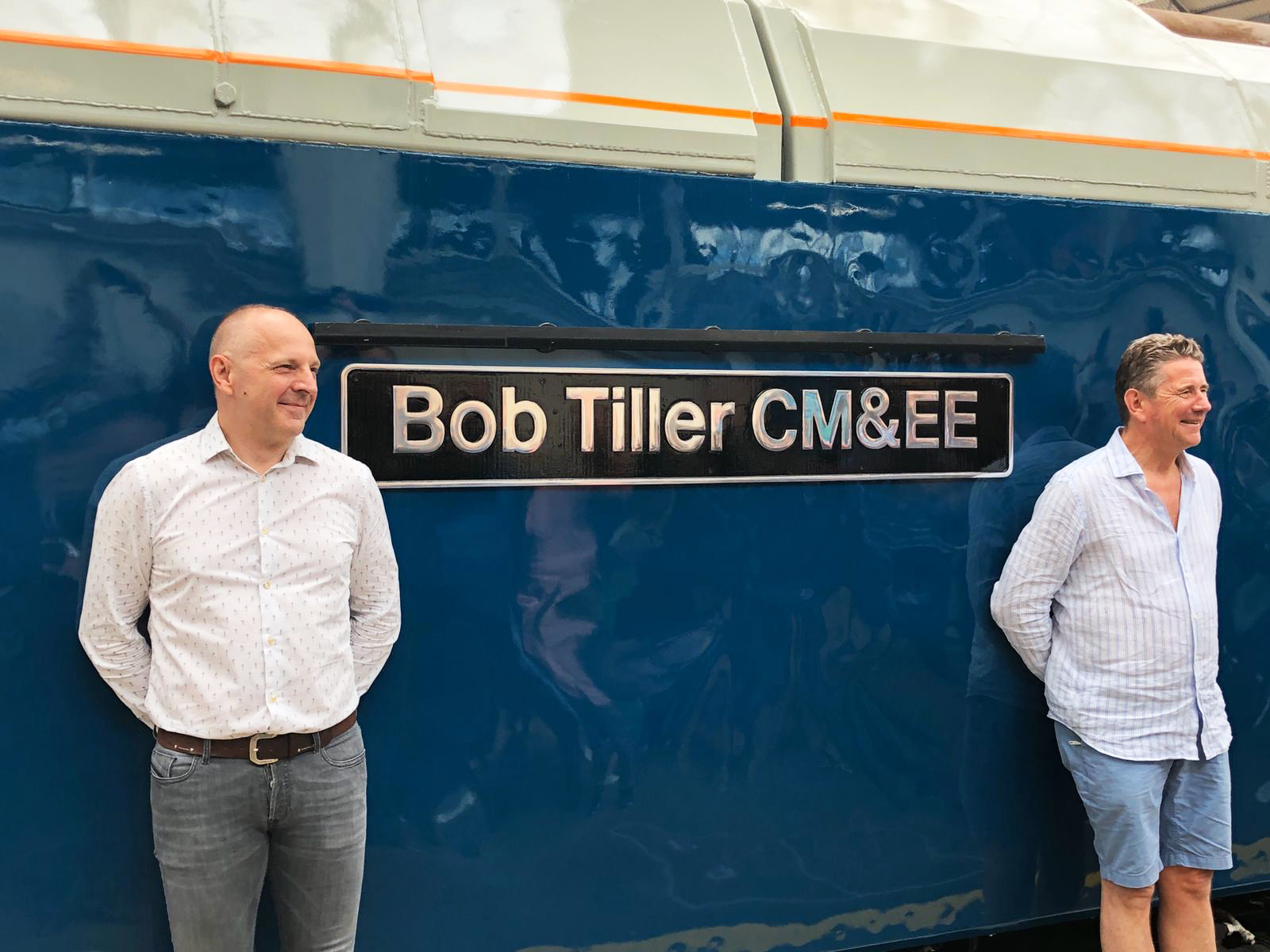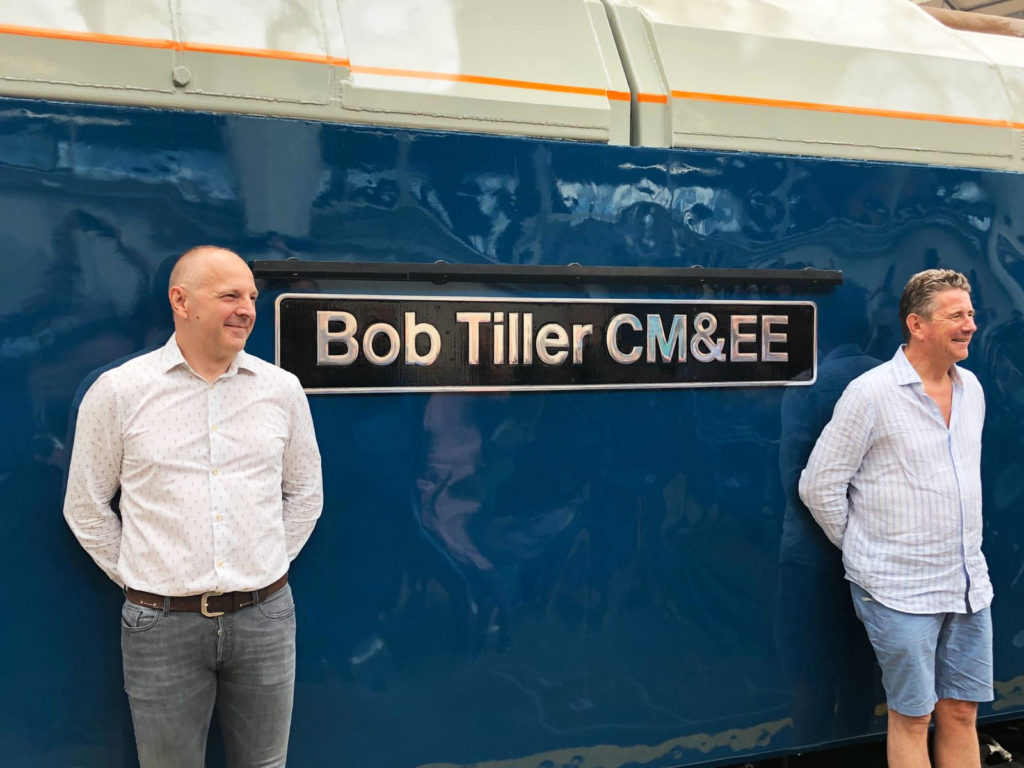 Following receipt of authorisation from the Office of Rail and Road on 26 May 2021, Bob was confident that the first locomotive would go into service in late July.
To sum up, this is a project that makes the best use of engineering knowledge, supplier skill and good relationships to make an old locomotive fit for many years more service. Bob fully expects the Class 69 still to be capable of operating in 2050, although he and your writer agreed that neither of us would probably be around to see it.
News came in June that a deal had been struck between GB Railfreight and Bachmann Europe PLC to produce model versions of the Class 69. And finally, we note that loco 69001 has been named 'Mayflower' and, on 10 July, John Smith, the CEO of GB Railfreight, unveiled the name of loco 69002 in a small ceremony at Waterloo Station. It was named Bob Tiller CM&EE – a fitting tribute to the "father of the Class 69".
Many thanks to Bob Tiller and Dan Cicero for their help with this article.